Three promising professionals selected for TuSA's 2023 Boudreaux Scholarship
Selected Scholars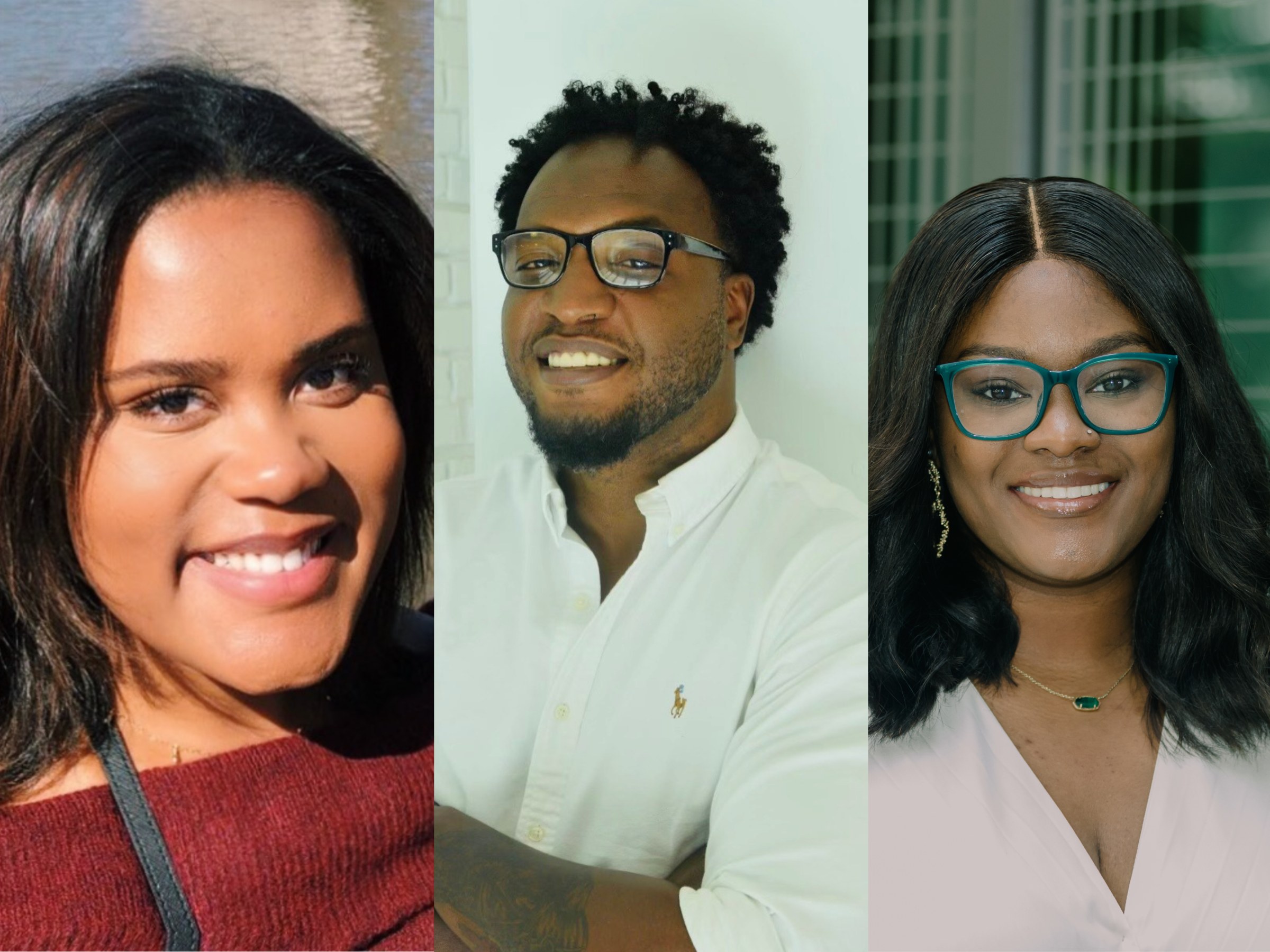 The three selected graduate students seek to increase diversity in the professions of the built environment
Story by Olivia Roginson
Three young professionals, Joshua McGrew, Jessica Triche, and Jade Johnson, have been chosen as the 2023 Boudreaux Scholars at the Tulane School of Architecture.
The Boudreaux Scholarship launched in 2021 TuSA to support the education of students from historically underrepresented groups, such as first-generation college students, veterans, students that are financially/economically disadvantaged, etc., and who will, therefore, contribute to the diversity in the professions of the built environment. The Boudreaux Scholarship is part of the school's initiatives to increase equity, diversity, and inclusion within classrooms, the university, and professions of the built environment.
The scholarship is available to all applicants and awarded to one incoming student in each of the school's graduate programs: Architecture, Historic Preservation, and Sustainable Real Estate Development.
Currently pursuing his Master of Architecture at TuSA, native New Orleanian Joshua McGrew had just graduated high school when Hurricane Katrina made landfall in 2005. Watching the city rebuild after the storm inspired McGrew's initial interest in the built environment, as he witnessed the large-scale redevelopment that took place around him. McGrew received his undergraduate degree in marketing and has since worked in construction management.
With his graduate degree in architecture, he plans to expand his skillset in the built environment and establish a design-build firm, with a goal of providing both quality and affordability to the housing market in his hometown of New Orleans. He is also interested in a career in higher education, hoping to encourage young people to explore the architecture field like he did.
"I want to open another field for people," McGrew said, reflecting on the few numbers of Black architects in the profession. "I want to move the needle."
Jessica Triche's educational background in history and public policy led her to pursue her Master of Science in Historic Preservation. Originally from Atlanta, she grew up visiting family in New Orleans and has always felt connected to the city's rich architectural history. With her graduate degree, Triche said she plans to advocate for the protection of Black historic sites throughout the country where the social, historical, environmental, and material are inextricably linked.
"I chose Tulane because there is no better place to study historic architecture, in my opinion, than the living laboratory that is New Orleans," Triche said.
Jade Johnson, originally from Arlington, Texas, found her passion for real estate development while selling real estate after earning her undergraduate degree in Texas. She decided to pursue her Master of Sustainable Real Estate Development at Tulane after researching the professors' vast work experiences.
"With this degree, I hope to become a real estate developer with a goal of investing into low-income and underserved communities," Johnson said. "I also hope to give back by one day teaching other minorities like myself about real estate development, increasing the percentage of Black and female real estate developers."
The Tulane School of Architecture is now accepting applications for all graduate programs for the Summer and Fall of 2024. If you are interested in applying, contact Michael J. Cusanza, Assistant Director of Admissions, at mcusanza@tulane.edu or visit the school's website at architecture.tulane.edu/admissions/graduate.