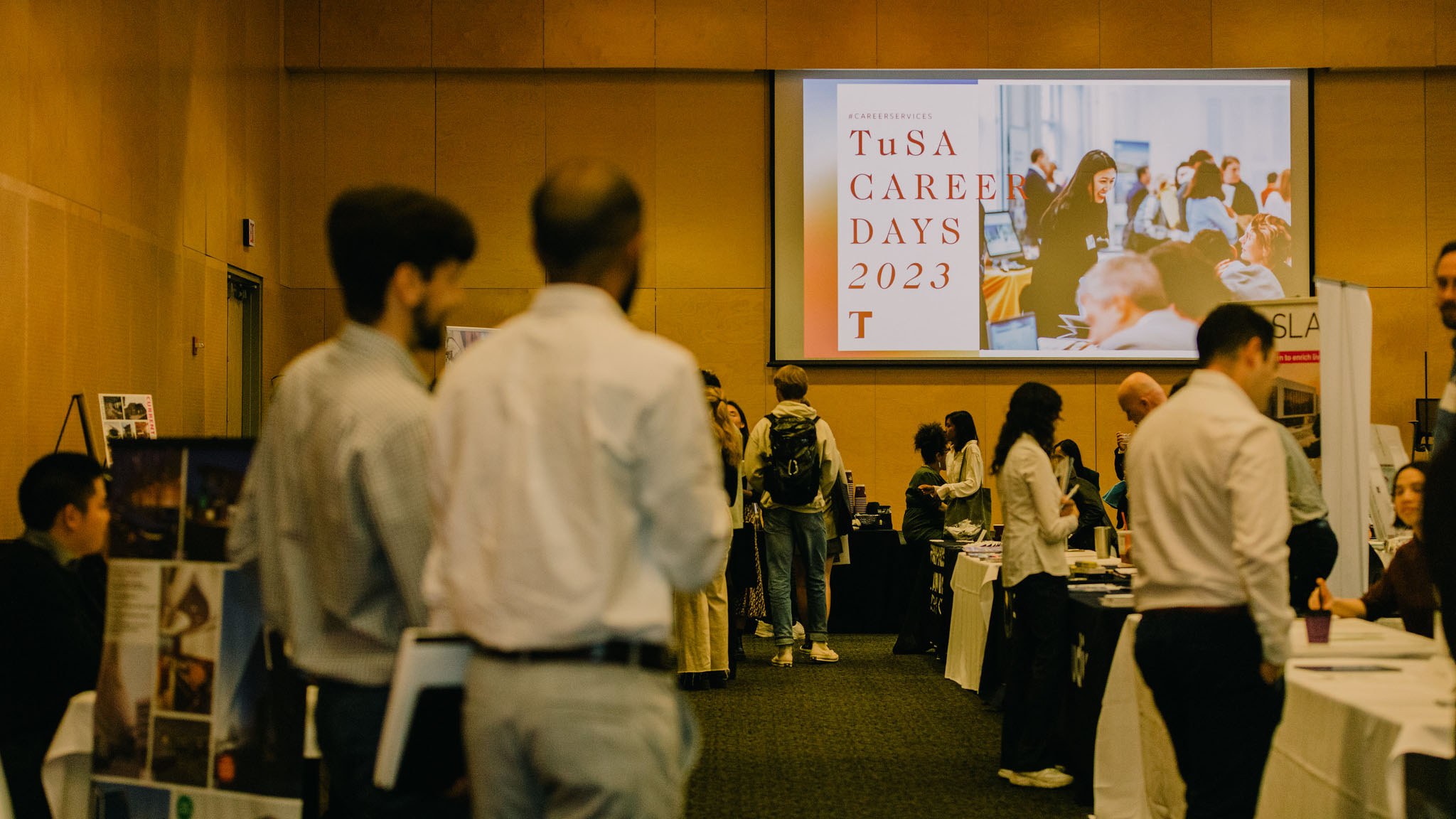 Career Services
Personalized assistance and advising is available to students within the School of Architecture through one-on-one advising, career workshops and an elective course. These offerings provide students opportunities to refine interview skills, develop professional contacts and practice career building skills.
All students can make appointments for personalized assistance with Kristen Jones, Assistant Director, Student Affairs.
Employers looking to hire students for internships or full job opportunities can access our Information For Employers page.
Alumni interested in engaging with career services and mentorship opportunities can access our Career Services for Alumni page.
Student Career Advising
Our career services manager helps students as they develop their resumes and portfolios into professional and succinct documents. Students are encouraged to have their documents reviewed by both Kristen Jones and faculty members and participate in classes and workshops offered on these topics. Schedule a meeting with Kristen Jones.
Jobs and Internship Postings
All jobs, internships, fellowships, competitions for students and alumni are posted to the Tulane University's employment platform Handshake. Every Tulane student and recent alumni has free access to Handshake with their Tulane email ID.
Pro Tip: Search the label "TUSA" to find select job opportunities that are recommended by the TuSA Career Services office!
Contact Kristen Jones if you have questions about Handshake and career opportunities being posted by Tulane School of Architecture.
Career Workshops
TuSA hosts various workshops and panel discussions based on relevant topics within the architecture, design, real estate, and historic preservation professions. Topics and guest speakers are coordinated to inform students on pertinent issues such as architecture licensure, career path trajectories, and the importance of professional affiliations.
Recordings of past workshops and panels can be found in our TuSA Career Resources Library here.
Alumni Network
Tulane alumni practice throughout the United States, in architecture and a variety of related fields. These successful design professionals often prefer to hire Tulane graduates and are effective area contacts for students seeking employment. If you would like to be connected to a Tulane alum, please Schedule a meeting with Kristen Jones.
Students also have access to our Alumni Council, a global group of committed alumni who help support the careers of students and graduates through mentorship and programming. These various channels assist students in securing pre- and post-graduate internships.
Alumni Mentorship Program
The TuSA Alumni Mentorship program is meant to provide all students and alumni of the school with the opportunity to connect to expand their network, discuss career goals and interests, grow professional skills, and further connect to the architecture, design, real estate, and preservation fields. For more information, please visit our TuSA Alumni Mentorship Program page.
STUDENT CAREER RESOURCES
Career Development Timelines
The Tulane School of Architecture Career Development Timelines are available to students to help guide their career planning throughout their time at Tulane. Students should select the timeline that corresponds to their degree program.
Graduate Degree Program Timelines (Coming Soon)
Career Resource Library
The Career Services Resource Library includes handouts, worksheets, and webinar recordings from the Career Services office to help students navigate various aspects of career related topics. Visit the career resource library here .
Career Services Newsletter
TuSA Career Services sends out a biweekly newsletter that features career professional development information-including available job and internship listings, information on upcoming TuSA careers events, and resources and checklists to help students navigate their career development. To view past issues, please visit our folder HERE. If you are a current student who is not receiving the Career Corner newsletter, please contact Kristen at kjones41@tulane.edu.
NCARB Architectural Experience Program
NCARB's Architectural Experience Program (AXP) guides emerging professionals through the testing process to obtain an architectural license. AXP is the standard accepted means of completing the experience requirement in almost all U.S. jurisdictions. Students can now sign up as soon as they enter a NAAB accredited professional degree program in architecture. AXP is required for licensure in every state. To find out more about the program requirements visit https://www.ncarb.org. The Tulane School of Architecture AXP Education Coordinator is Professor Kenneth Schwartz, FAIA. 
Schedule an Appointment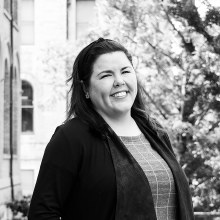 Contact Kristen Jones, Assistant Director of Student Affairs.