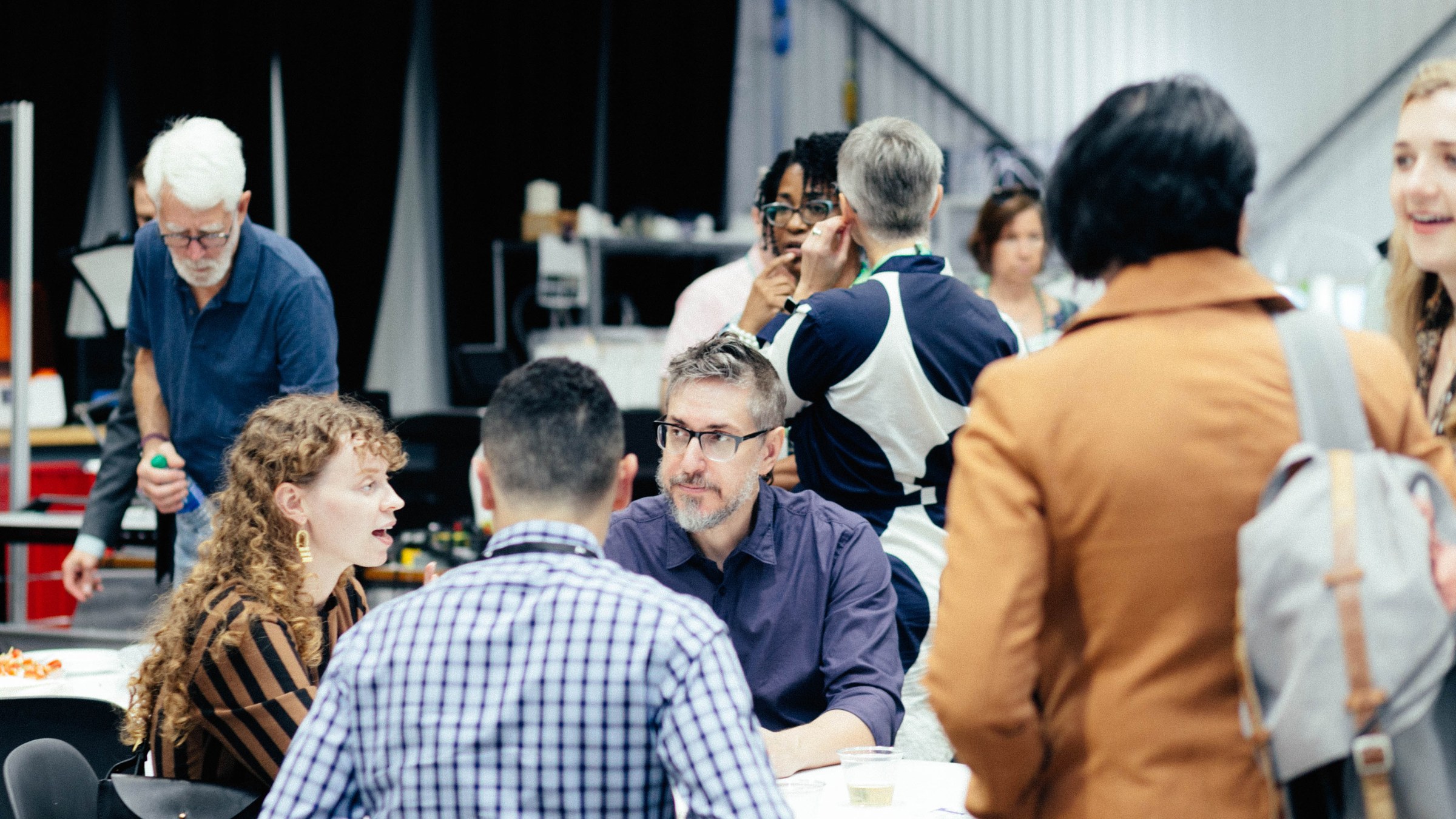 Alumni Council
Formed in 2019, the Tulane School of Architecture Alumni Council is a global group of committed alumni.
Together they initiate events that strengthen local networks of current alumni, provide mentorship and support to further the careers of students and graduates, and leverage their collective influence to ensure a diverse and inclusive future for the school. The council is currently chaired by Adrianne Steichen (A '01) and Simcha Ward (A '11). The alumni listed below were selected as city co-chairs to lead this initiative.
Chair Bios
Adrianne Steichen (A '01) AIA, LEED AP BD+C & HOMES, is Principal of PYATOK architecture + urban design in Oakland, CA. PYATOK works to foster the development of vibrant, sustainable, inclusive communities through sensitive architecture and urban design, education, service and technical innovation. As a Principal, Adrianne brings more than 15 years of experience in student and residential developments. She is a highly skilled technical architect and project manager, who has led several large urban housing projects overseeing design work, construction documentation, permitting, and construction administration, while also leading the office in the advancement of BIM techniques and implementation. A licensed architect in California and Oregon, a LEED accredited professional in BD+C and Homes, Adrianne holds a Master in Architecture with a minor in Film Studies from Tulane University.
Simcha Ward (A '11) is a Senior Development Manager at Laurel Street in Charlotte, NC. Simcha oversees day-to-day project management for several Laurel Street developments from initial concept through project stabilization. He was previously at Wisznia | Architecture+Development and is a licensed architect in the District of Columbia. He was a teammate on transformative developments across the Gulf South such as The Pizitz, The Garage and Two Saints. Prior to Wisznia, Simcha practiced in the Washington, D.C., office of CallisonRTKL. Simcha was heavily involved in R+D efforts within the firm and received the firm's 2012 Leonard Kagan Research Fellowship.
Ann Arbor
Anthony Vanky A *07
University of Michigan
Atlanta
Stacey Lucas A *00
Collins Cooper Carusi Architects, Inc.
Kyle McCluskey A '09
Jacobs
Amber Stewart A *09 Jacobs
Austin
Lucas Elser MSRED *18
Project Management Advisors, Inc.
Boston
Leland "Lee" B. Berman A *12
The Berman Company
Jennifer Gaugler A *11
Wentworth Institute of Technology
Arielle Scher A *18 HGA
Chicago
Deirdre Clein MSRED *18 Murphy Real Estate Services
Sean McGuire A *12 Gensler
Joshua Mings A'10 Canopy / architecture + design
Me'osha Solsberry A*18, MSRED *18
Fitzgerald Associates Architects
Cleveland
Trudy Andrzejewski MPS *16
Office of the Mayor, City of Cleveland
Dallas
Sarah Cumming A '14
Page
Devin Weaver A *11
Perkins + Will
Honolulu
Frank Xiong A'14 WJE
International
Katherine Allen A '15
Henning Larsen, Denmark
Kansas City
Michelle Barrett A '19 Gould Evans
William Trakas A*12
BNIM
Los Angeles
Jake Lazere A *14
Frederick Fisher and Partners Architects
Jeffrey Zolan A '16
DLR Group
Miami
Alexandra Mangimelli A '09
Strang Design
Amanda Rosales A '12, A '13
Shawmut Design and Construction
New Orleans
Chris Daemmrich A '17
Tulane University
Celeste Favrot MSRED *18
First Lake Properties
Catherine "Katie" Nguyen A *16
EskewDumezRipple
James Rolf MPS *16 Louisiana Recovery School District
Lane Rapier A *18
Farouki Farouki
New York
Braham Berg A '18, MSRED *18
BBB3rg LLC
Alison (Popper) Landry A '09
NYC Department of Design and Construction
Wells Megalli A *17
Selldorf Architects
Phoenix
Chris Cody MPS *14
Arizona State Historic Preservation Office
Nicole Mehaffey A '16
Gould Evans
San Antonio
Corey Squires A *12
Lake/Flato Architects
San Francisco
Ian Rosenfield A '15
Gensler
Salt Lake City
Kelly Holland A '09
Arch Nexus
Seattle
Nick Vann A '09, MPS *09
Washington State, Department of Archaeology & Historic Preservation
St. Louis
Kekeli Dawes A *18
Lamar Johnson Collaborative
Washington, DC
J. Marshall Brown MPS *16 Loudoun County Department of Planning and Zoning
Brinda Sen Gupta A '11, MSRED *12
World Wide Technology