Dr. Edson Cabalfin joins Tulane School of Architecture
Designer, historian, and architect Dr. Edson Cabalfin joins Tulane School of Architecture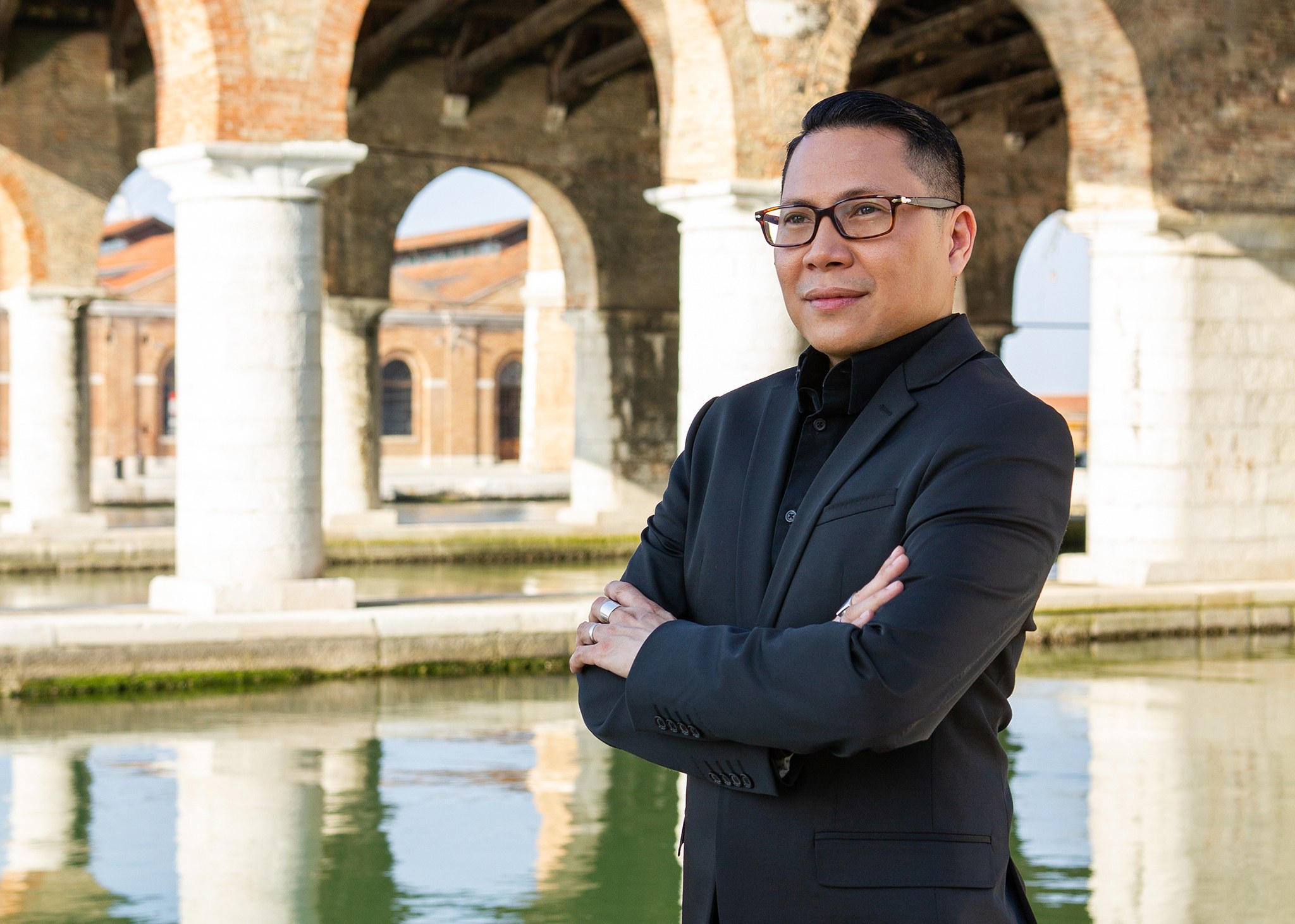 Internationally recognized designer, historian, architect, researcher and author Edson Cabalfin, PhD, has been appointed to the Tulane School of Architecture as Director of the Social Innovation and Social Entrepreneurship (SISE) program and Professor of Practice in Design Thinking. He will start on Aug. 15, 2020.
"The position is a great opportunity to be able to create and shape the program to have a bigger impact," said Cabalfin, whose work, research and teaching interests focus on the power of design in contributing to social change.
A licensed and registered architect in the Philippines, Cabalfin also runs his design consultancy Talyer Kayumanggi/Brown Workshop, based in Cincinnati and Manila, with projects in architecture, interior design, set design, costume design, fashion design, exhibition design, graphic design, and design strategy in North America, Southeast Asia, Europe, and the Middle East in the last 25 years. Cabalfin said his design studio, which in Filipino means "Brown Workshop," celebrates his brown-ness and says "Here I am. I'm Filipino and I have a voice." Filipino history, he said, is connected to what is being expressed in the world now. The Philippines was colonized by Spain from the 17thto 19thcenturies and then by the United States from 1898 to 1946.
Among his accomplishments, Cabalfin was the Curator of the Philippine Pavilion at the 16th Venice Architecture Biennale in 2018. The exhibition "The City Who Had Two Navels" shines light on the history and trauma of colonialism and neoliberalism in the country and the impacts it has had on the urban landscape and the persistence of economic and social disparities. Cabalfin also wrote the book "What Kids Should Know About Filipino Architecture" (Adarna Books, 2015).
Before coming to Tulane, Cabalfin was Associate Professor and Coordinator of the Interior Design Program in the School of Architecture and Interior Design in the College of Design, Architecture, Art, and Planning at the University of Cincinnati. He has also previously taught in various capacities at Cornell University, University of the Philippines, Far Eastern University, University of Santo Tomas, and De la Salle – College of Saint Benilde.
As the head of the Tulane School of Architecture's SISE program, Cabalfin said his role is being both a visionary and a facilitator. He said he hopes to provide a clear vision and direction for the program, helping leverage the research agenda of the program and bring it to an international level. As a facilitator for the program, he said he will employ a participatory and democratic process in bringing this vision to reality.
"It needs to be a shared vision. It cannot be only my vision," Cabalfin said.
Tulane's commitment and ethos towards civic engagement and social responsibility attracted Cabalfin to the university.
"Looking at the different programs around the country, Tulane and Tulane School of Architecture impressed me with its commitment in creating and contributing to social impact," he said.
Cabalfin's research in the last two decades has focused on the interdisciplinary and transnational intersections of architecture history and theory, cultural studies, gender and sexuality studies, postcolonial theory, Southeast Asian studies, spatial justice, public interest design, and heritage conservation. One of his accomplishments while at the University of Cincinnati, he organized an international-study program in Southeast Asia with a design studio focusing on the 2013 typhoon Haiyan disaster recovery in Leyte, Philippines. The project connected design to issues of power structures, community engagement, and participatory research in addressing problems facing a resettlement site that lacked support systems to provide people with livelihood, water, education, and sense of community. The studio produced a book, recommendations for government officials and stakeholders, and held an exhibition in Cincinnati to share the project.
RELATED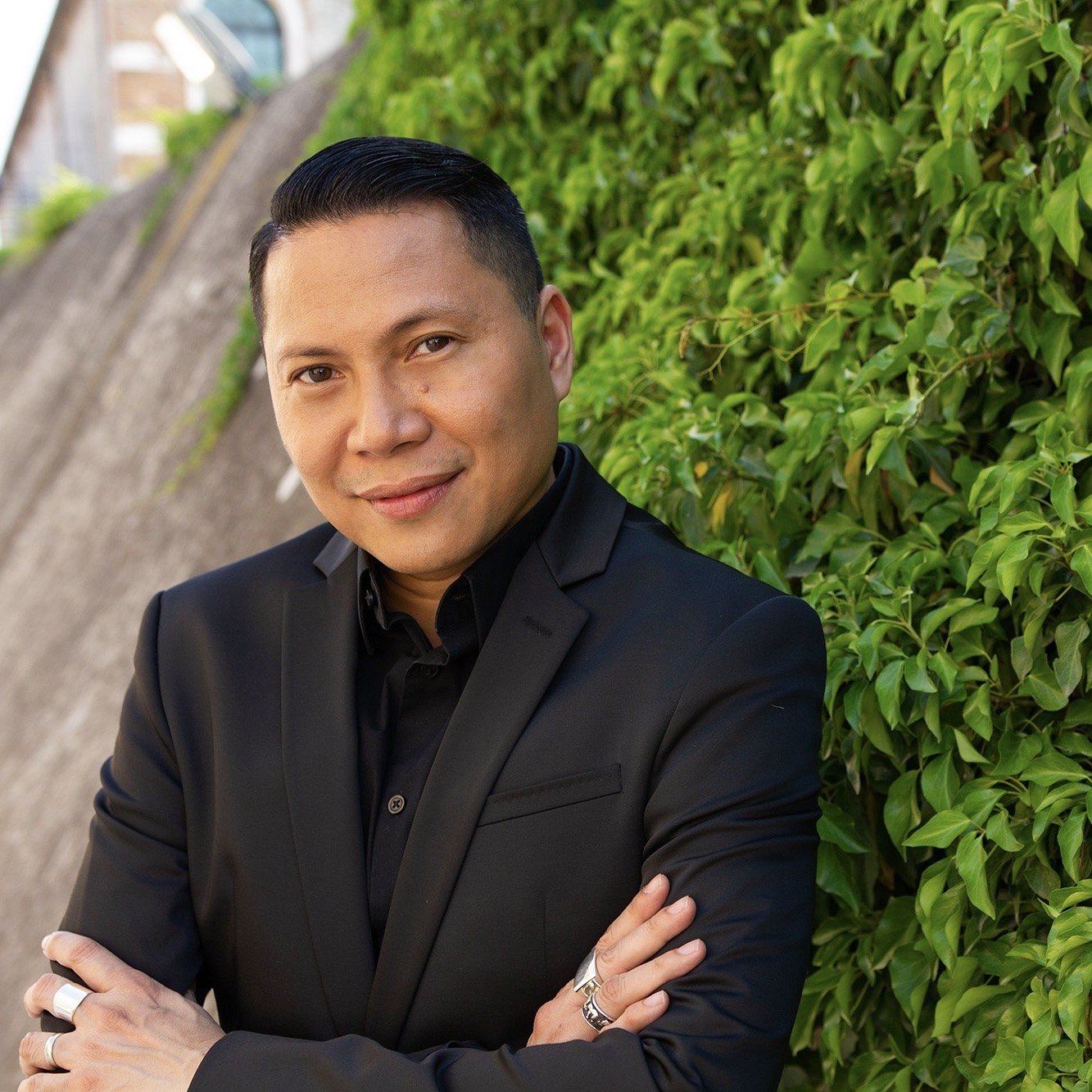 A Message From Iñaki Alday, Dean and Richard Koch Chair in Architecture