Edson Cabalfin named new Associate Dean for Equity, Diversity and Inclusion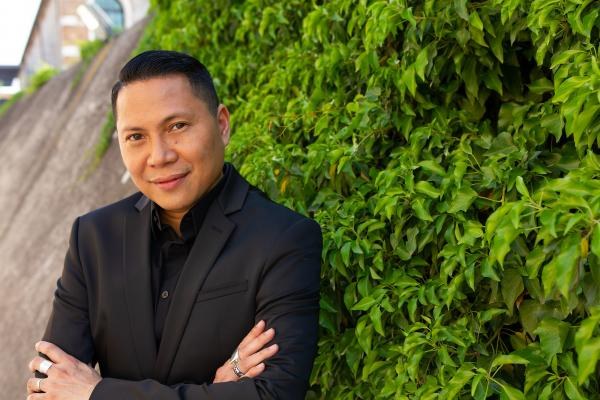 A Message From Iñaki Alday, Dean and Richard Koch Chair in Architecture:
I am very excited to announce that we continue making important steps in our work toward equity, diversity and inclusion. The number one priority among the forthcoming recommendations from the school's Task Force on Racial Diversity, Equity and Inclusion (and also signaled by feedback from the school's faculty, staff, and students), was the creation of a dedicated administrative position at the school. After much consideration for this important appointment, I am honored to announce that Edson Cabalfin, PhD, has accepted the position of Associate Dean for Equity, Diversity and Inclusion and will begin soon.

Among his responsibilities, Edson will mentor BIPOC students at the school and help develop strategies for student support, while also acting as a point of reference for student organizations, staff and faculty concerns and suggestions related to equity, diversity and inclusion. He will work closely with the school's students, faculty and staff to develop strategies in areas of recruitment, support and retention to enhance equity, diversity and inclusion throughout the school.

Edson is a recent arrival to our school with the benefit of his fresh eyes and an extraordinary background which makes him an excellent candidate to fulfill this new role. As TuSA Director of the Social Innovation and Social Entrepreneurship program, he will be taking on additional critical responsibilities that also offer promising synergies.

"Diversity, equity, and inclusion are urgent issues that need to be addressed in academia, professions, and society at large," Edson said. "I am honored and humbled to work towards contributing positive change in the school and the university."

Edson's research in the last two decades is at the intersection of architecture history and theory, gender and sexuality studies, post-colonial theory, cultural studies, public interest design and heritage conservation. He has been focusing his research and publications particularly on marginalized populations who are often ignored in scholarship such as informal settlers in the city, victims of natural disasters, queer communities, and post-colonial societies.

Prior to joining TuSA in August, he was on the faculty at the University of Cincinnati (UC), where he taught for seven years the required freshman course for architecture and interior design students called "Human Dimension of Space" which introduced students to the complexity of space as it relates to behavior, culture, gender and sexuality, race, class, power, politics, among others. More importantly, the course advocated for inclusion, equity, and empathy in the field of architecture and design.

As Coordinator of the Interior Design program at UC for four years, he served as liaison with students and administration and often acted as mentor especially to minority students. All throughout his teaching in the last 11 years, he has experience working with and mentoring undergraduate and graduate international students from the Middle East, Asia, and South America.

During his tenure at UC, he was the representative of the School of Architecture and Interior Design to the College of Design, Architecture, Art, and Planning Committee on Diversity, Equity and Inclusion, where he was involved in developing diversity and inclusion programs for students, staff and faculty across the college. He also led several visioning workshops for the committee which produced new equity and inclusion initiatives for the college.

We are following the university's recommendation about the naming of the position as EDI, in order to be inclusive of all aspects of equity and diversity (including gender, class, sexuality, ability, age, etc.), while racial equity, diversity and inclusion continues to be in the forefront of our urgencies.

Please join me in thanking Edson for accepting this role in addition to his responsibilities in teaching and as SISE Director!
Related
Researchers from the Tulane University School of Architecture and the School of Science and Engineering are embarking on a project that they hope answers questions about racial injustice and its impact on the design of urban spaces, monuments and memorials.
Every year, for the past 11 years, students in the Tulane School of Architecture have built a sukkah, an open-air hut-like structure under which Jews celebrate Sukkot, a week-long fall harvest festival.