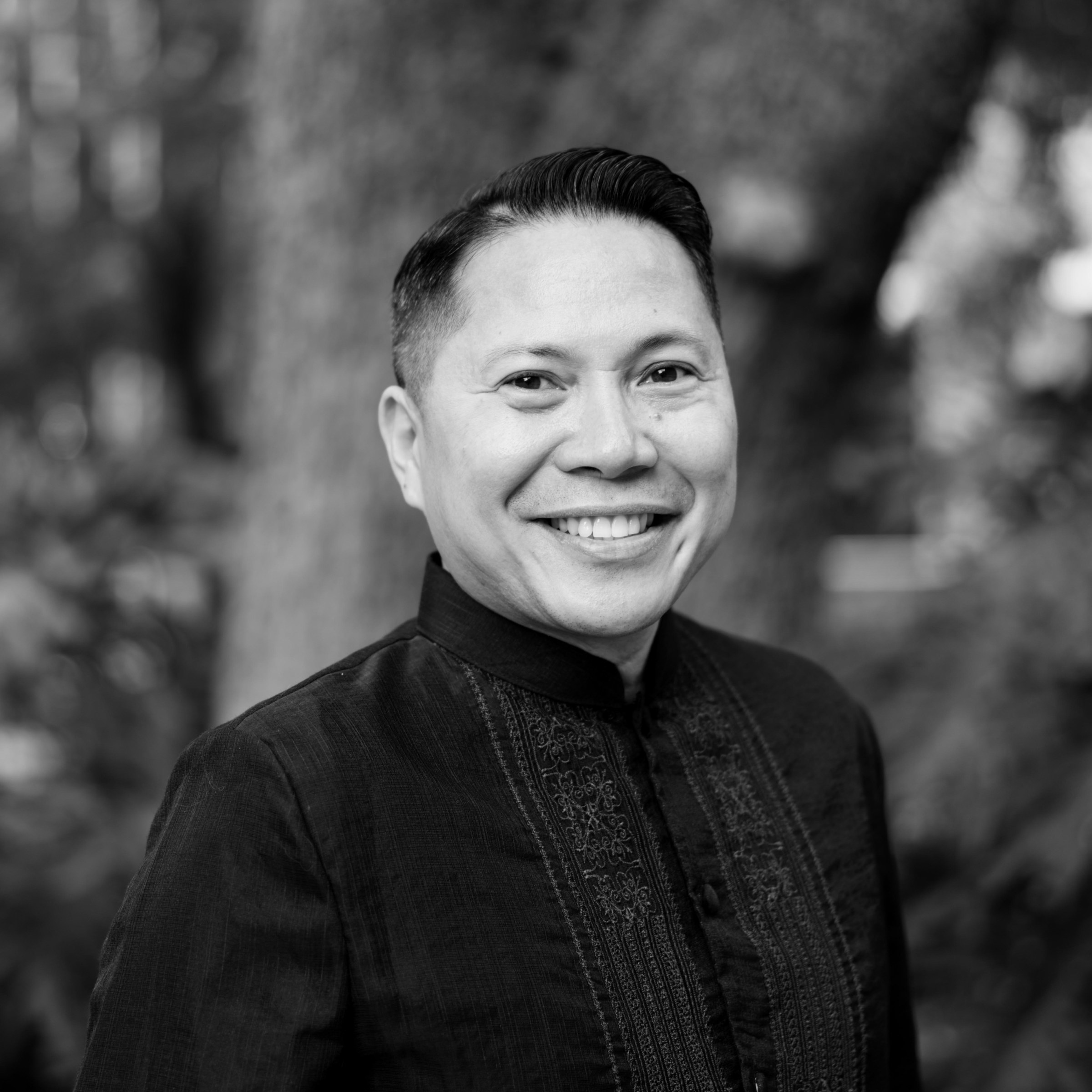 Contact
Courses
ARCH 4042/6052 - Ecuador Architecture Research Studio
DESG 2012 - Design Studio
DESG 2705 - Design and Society
SISE 3010 - Design Thinking for Collective Impact
Education
Ph.D. in History of Architecture and Urban Development, Cornell University
Master of Science in Architecture, University of Cincinnati
Bachelor of Science in Architecture and Master of Architecture, University of the Philippines
Edson Cabalfin
Associate Dean for Equity, Diversity and Inclusion
Director, Social Innovation and Social Entrepreneurship Program
Associate Professor
Edson G. Cabalfin, Ph.D., is an educator, architect, designer, curator, and historian. He is the inaugural Associate Dean for Equity, Diversity, and Inclusion in the School of Architecture at Tulane University while concurrently serving as Director of the Social Innovation and Social Entrepreneurship Program and Associate Professor. He was the Curator of the Philippine Pavilion at the 16th Venice Architecture Biennale in 2018.
He received his Ph.D. in History of Architecture and Urban Development from Cornell University in 2012. Under a Fulbright Fellowship, he obtained his Master of Science in Architecture degree from the University of Cincinnati in 2003. Prior to coming to the U.S., he received his professional Bachelor of Science in Architecture and Master of Architecture degrees from the University of the Philippines in 1996 and 2001, respectively.
Edson's research in the last two decades lies at the interdisciplinary intersections of architecture history and theory, cultural studies, gender and sexuality studies, postcolonial theory, Southeast Asian studies, spatial justice, public interest design, and heritage conservation. His research broadly investigates how architecture and the built environment operate as a socio-cultural artifact and phenomenon. He is interested in uncovering the politics of architecture and design especially as it shapes national, regional, and local identities. He has also focused his research and publications particularly on marginalized populations who are often ignored in scholarship such as informal settlers in the city, victims of natural disasters, queer communities, and post-colonial societies. He wrote the book "What Kids Should Know About Filipino Architecture" (Adarna House, 2015/2022) and edited "The City Who Had Two Navels: Catalogue of the Philippine Pavilion at the 16th Venice Architecture Biennale 2018" (National Commission for Culture and the Arts, 2018).
In the last seven years Edson has been involved in various social innovation and design thinking projects and initiatives. He has led an international architecture design research studio in Ecuador at Tulane University focusing on sustainable design in the tropics. The design studio collaborated with the non-profit Fundacion para la Conservacion de los Andes Tropicales (FCAT) in Ecuador. At the University of Cincinnati, he organized a foreign-study program in Southeast Asia with a human-centered design studio focusing on typhoon Haiyan disaster recovery on Leyte island in the Philippines. He was also faculty fellow and project leader at Live Well Collaborative, University of Cincinnati's design thinking-based and multi-disciplinary innovation center where he led a team of students from various disciplines on a project focusing on the future of health and wellness through the experience of various consumers.
A licensed and registered architect in the Philippines, Edson also runs his multi-disciplinary empathy-centered design consultancy Talyer Kayumanggi/Brown Workshop, based in New Orleans and Manila, with projects in architecture, interior design, set design, costume design, fashion design, exhibition design, graphic design, and design strategy in North America, Southeast Asia, Europe, and the Middle East in the last 30 years.