Casius Pealer named Associate Dean and Director for Development
New Leadership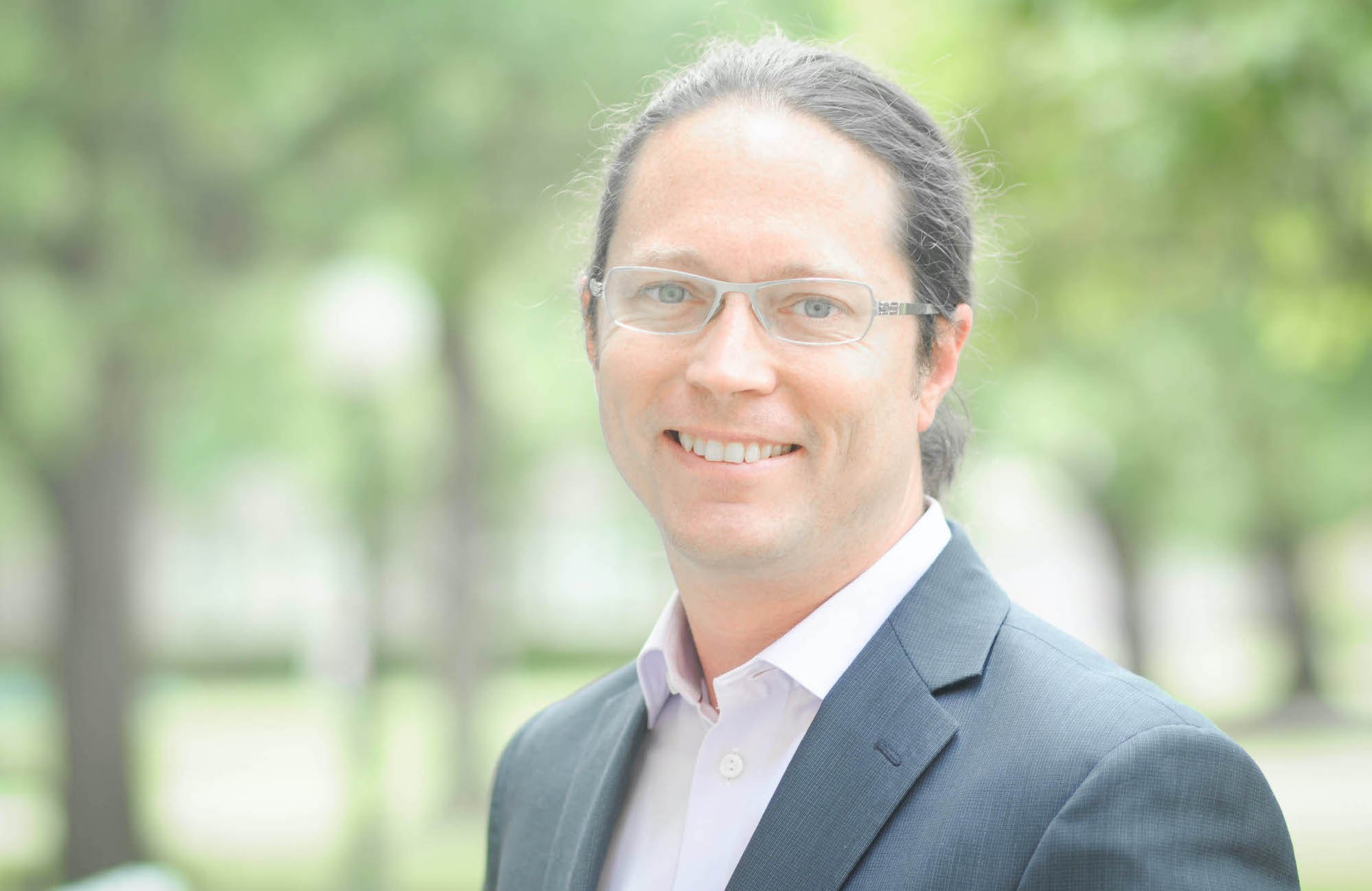 A Message From Iñaki Alday, Dean and Richard Koch Chair in Architecture:
Since my arrival at Tulane our alumni have made a number of investments in the School, including the Saul A. Mintz Global Research Studios and the Boudreaux Scholarship to support graduate students from historically underrepresented groups in professions of the built environment. Additionally, our annual fund donors make it possible to initiate a wide range of targeted actions that directly benefit today's students and enhance our School's impact over time. And of course, our primary development focus is on enhancing the current renovation and expansion of our beloved home, Richardson Memorial Hall.
With all that said, I am excited to announce a move that will deepen the alignment and strategic focus of our fundraising efforts with the School's academic priorities. After much consideration and coordination with the University, I am pleased that Casius Pealer has accepted a new hybrid position of Associate Dean for Development in the School of Architecture, and Director of Development in the Office of Advancement.
Among his new responsibilities, Casius will coordinate overall school-based giving and major gift activities at the School of Architecture, working closely with other departments within Advancement as well as Alumni Relations and other departments throughout the university. He will be supporting my development activities as Dean, and communicating with key alumni, parents, and other supporters of the school. At the same time, he will continue as a Professor of Practice part-time and will manage a transition to a new Director of Real Estate Development over the coming academic year.
Casius has a long history with our school, and a strong understanding of the school's mission, history, and current priorities. He is an alum of the B.Arch program ('96) which remains at the core of our teaching and research, and he has been recognized with national awards from both the AIA and ACSA. He also holds interdisciplinary professional expertise which reflects our school's expanded offerings, completing a law degree (University of Michigan, 2005) and practicing as a real estate attorney in Washington, DC, working on large redevelopment projects across the country before returning to New Orleans in 2010.
"The coming years are a pivotal time for the school to capitalize on its recent growth in enrollment, in expertise, and in ambition," said Casius. "I am excited to help align our alumni support with this expanded ambition, and to ensure that the history and personality of the Tulane School of Architecture remain visible even as we grow our reach and impact."
Most members of the TuSA community likely know Casius as the Director of the Real Estate Development programs at Tulane since 2014. The graduate (MSRED) and undergraduate (BSRE) real estate programs have been a successful part of the school's recent academic expansion, now boasting six full-time faculty in real estate, substantial student enrollment, and a unique focus on social and environmental impact of decisions in the built environment. Casius first joined the faculty as the Director of the Social Innovation & Social Entrepreneurship (SISE) program in 2013. He was also an engaged alum, serving as a member of the Dean's Advisory Council from 2005-2014.
Casius's professional expertise is not in fundraising--but building relationships and synergies among a diverse set of interests has been central to his work in architecture, law, and policy. He will be working directly with the University's professional development staff and will ensure that Architecture is well-represented in those larger efforts. We are innovating at the University with this hybrid role, designing new approaches to improve our effectiveness and outcomes, and we are enthusiastic about this new opportunity for the school.
Please join me in thanking Casius for accepting this role in addition to his responsibilities in teaching and as SRED Director!