Structural repairs at RMH are being completed
Inside RMH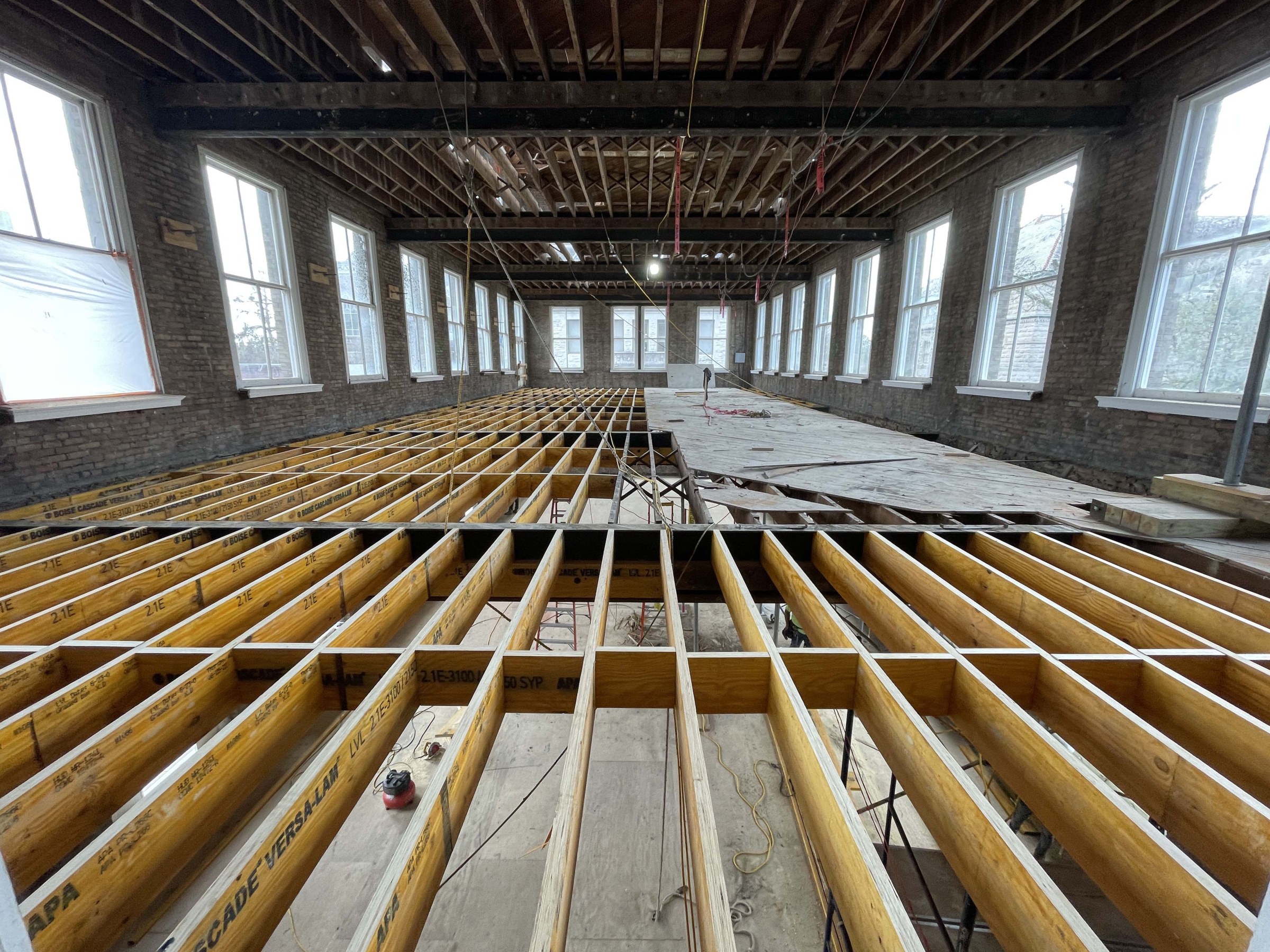 photos courtesy of Tulane Facilities Services
Progress continues at historic Richardson Memorial Hall renovation
Major structural work is being completed at Richardson Memorial Hall, the historic home of Tulane School of Architecture, and framing of the building's addition will begin soon.
This winter, construction progress has included adding all new floors, preparing for underground utilities work, and tying everything into the infrastructure of the campus, such as installing water, sewer and electrical lines.
"The building is entirely opened up now, giving them a chance to update the entire structure," said Senior Professor of Practice Byron Mouton, who serves as the school's faculty coordinator for the project. "We're just about ready to see the progress of the scheme. In-ground work is substantially complete and they're preparing to install pile caps. Then we'll start to see the framing take place. We should see the mass of the building soon."
Meanwhile, progress is also being made to visualize the building's future, giving a glimpse of what's to come. Renovation curator and Director of Fabrication Nick LiCausi produced a flythrough animation featuring renderings by student Leah Bohatch (B.Arch Class of '23). This first-person drone perspective takes viewers on a journey through the renovated building and its new addition. (scroll below for more about this).
Work on the historic Richardson Memorial Hall began in spring 2022 with Tulane Capital Projects leading project partners Trapolin-Peer Architects and Broadmoor LLC Construction to renovate the building's existing 45,000 square feet and add 15,000 square feet to the rear of the structure.
Project completion was initially scheduled during the 2023-2024 academic year. However, structural repairs to the building were substantially more than expected. The adjusted completion date is the 2024-2025 academic year, according to Tulane University Campus Services.
"We've enjoyed working with the School of Architecture faculty and the design team on a historic renovation and expansion and look forward to completion of the project for the 2024-2025 academic year," said Randy Philipson, Vice President of Facilities, Campus Development and Real Estate at Tulane University.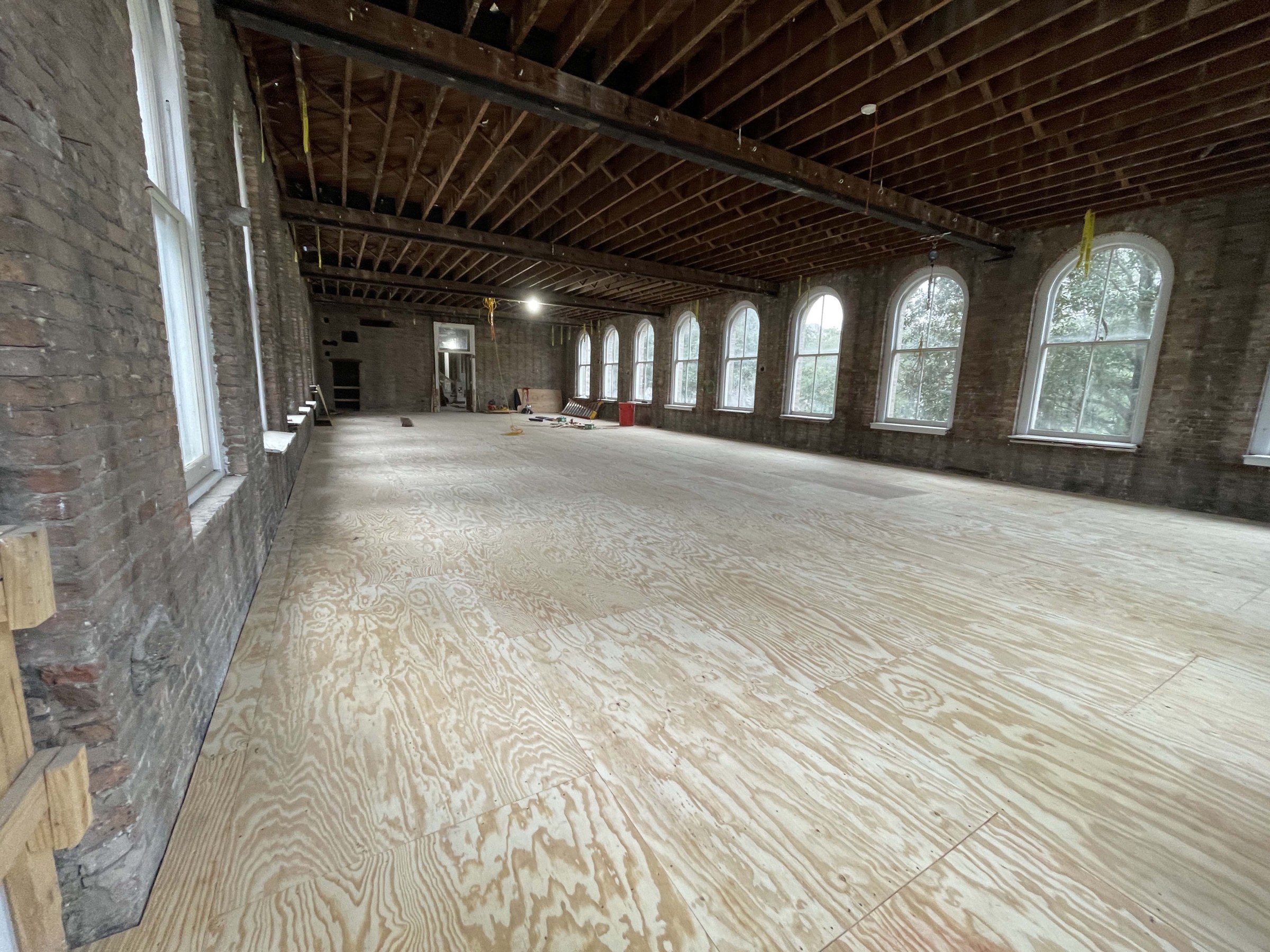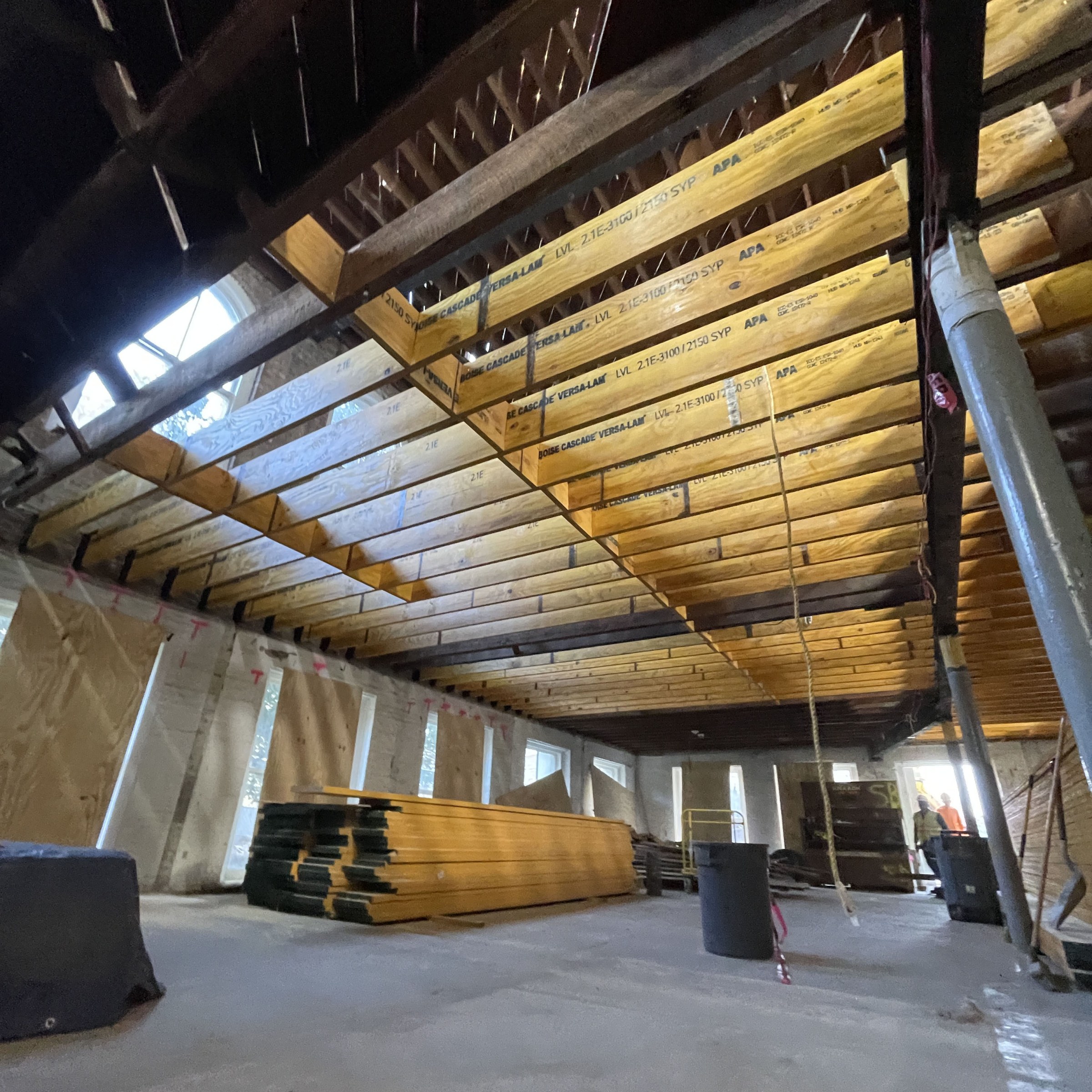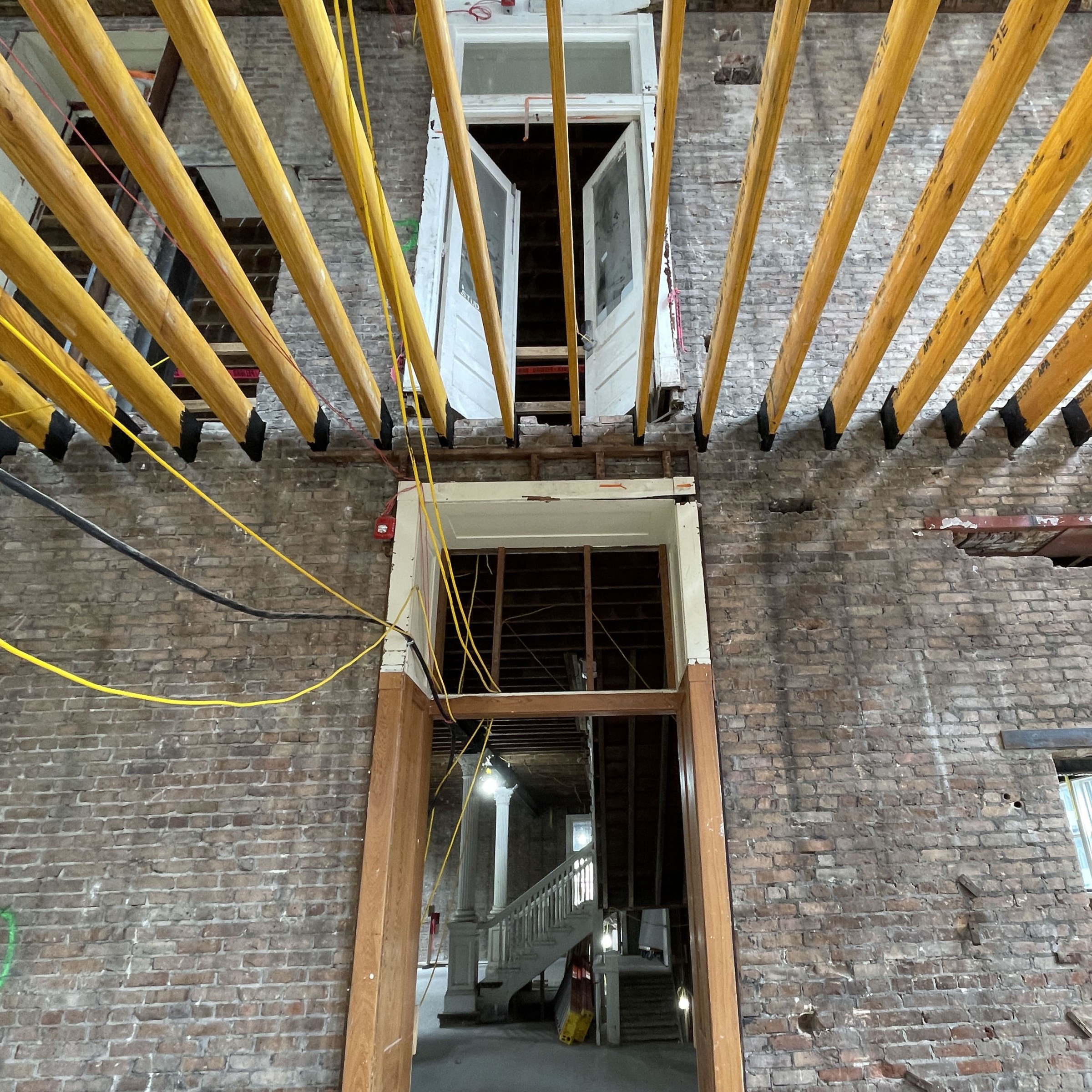 RELATED