Tours begin at historic RMH renovation
Inside RMH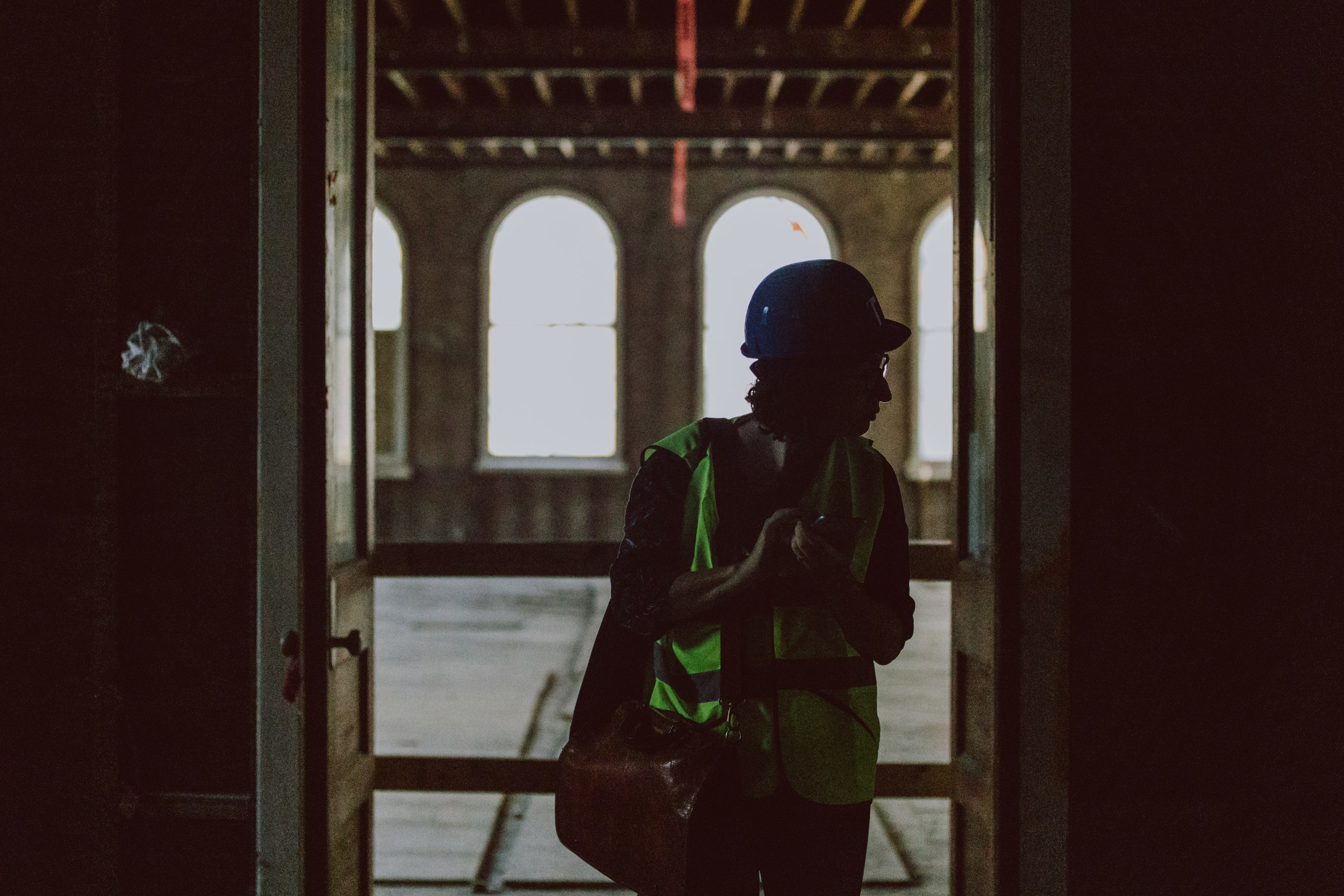 Tours of Richardson Memorial Hall – the historic home of Tulane School of Architecture – have begun for students, faculty and staff.
Selective deconstruction is nearing completion, allowing for first-hand views of the structural systems and historic building materials in the more than 100-year-old hall.
"I enjoyed seeing the stripped-down building, especially the trusses on the fourth floor," said Sara Tankersley, a Historic Preservation graduate student who attended a tour. She said it was also interesting to learn about modifications that will be made and the steps being taken for LEED certification of the building.
"These tours are an exciting pedagogical tool, uniquely available for this generation of students," said Iñaki Alday, Dean and Koch Chair in Architecture.
The in-person tours aren't the only ways to be part of the renovation process. The school recently exhibited a virtual reality experience of the future Fabrication Labs in RMH (scroll below for more about this). The exhibit included a VR headset and information about the labs' past and future designs, as they relate to the student experience.
Also planned in the coming months is a self-guided virtual tour of the full renovation project, using Matterport software that creates a complete 3D model that one can walk through.
"With such a historic moment for our school, we are taking the opportunity to document the process in as many ways as possible and even simulate the project for future generations of students to study, as well," said Alday.
Work on the historic Richardson Memorial Hall began in spring 2022. TuSA is partnering with Trapolin-Peer Architects and Broadmoor LLC Construction to renovate the building's existing 45,000 square feet and add 15,000 square feet to the rear of the structure. The project will be eligible for historic tax credits from the state and has been designed to meet LEED Silver green building standards.
Several faculty members have collaborated as design partners with Traplin-Peer Architects for specific spaces. Professor of Practice Byron Mouton serves as the overall faculty coordinator with the ongoing work. Renovation curators are Sonsoles Vela, Lecturer in Architecture and Associate Director of the Architecture Program, and Nick LiCausi, Director of Fabrication. Vela and LiCausi will continue leading the RMHtours each week throughout the project, pausing when needed for various construction phases.
"Students will be able to learn on site the lessons received inside the classroom: The different phases or milestones that a construction process contains," said Vela. "They will have the opportunity to see the variety of stages, foundation, structure, facilities, mechanicals, internal partitions, cores … with their assemblies and different materials."
See the full album of photos from the RMH tour on our Flickr page.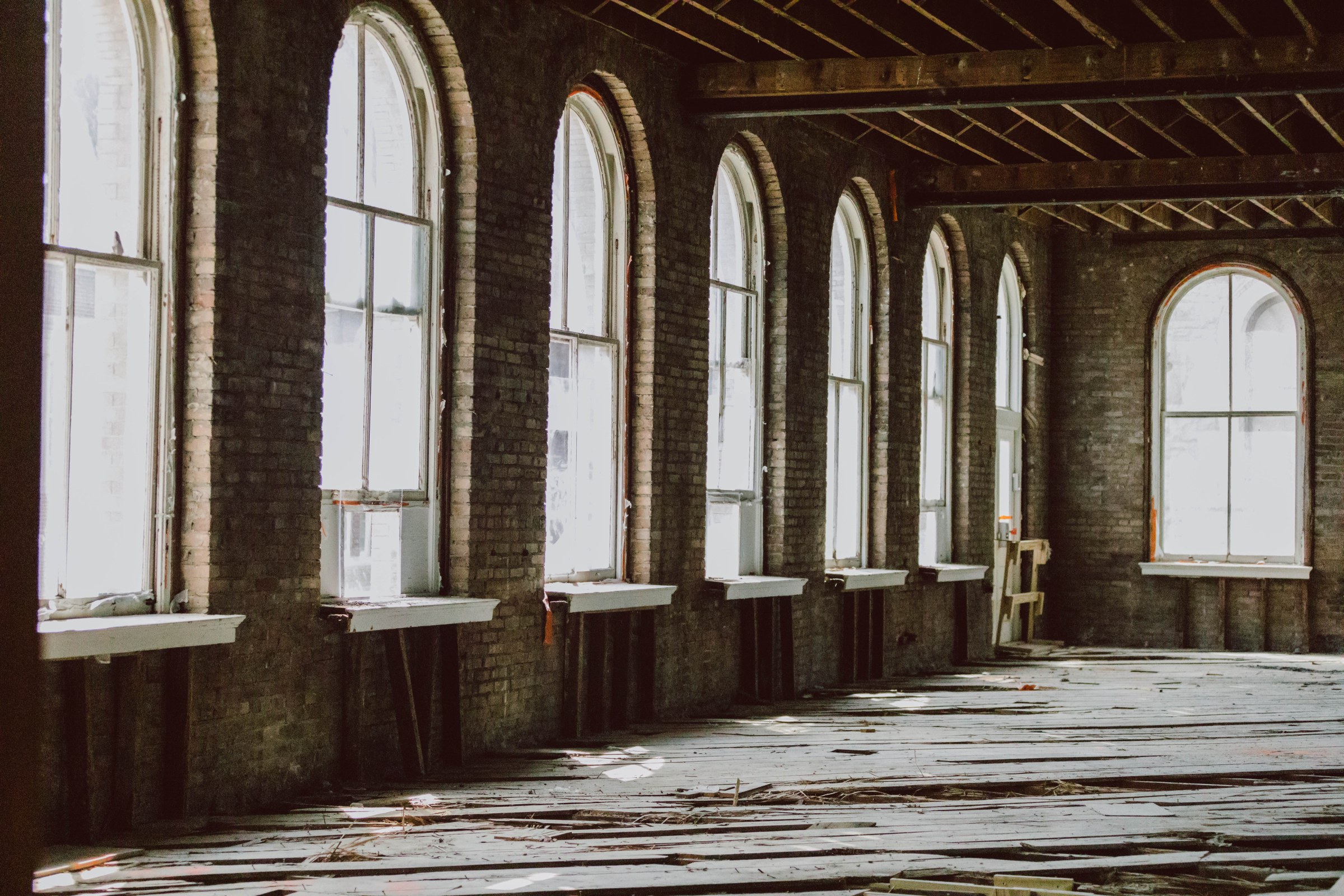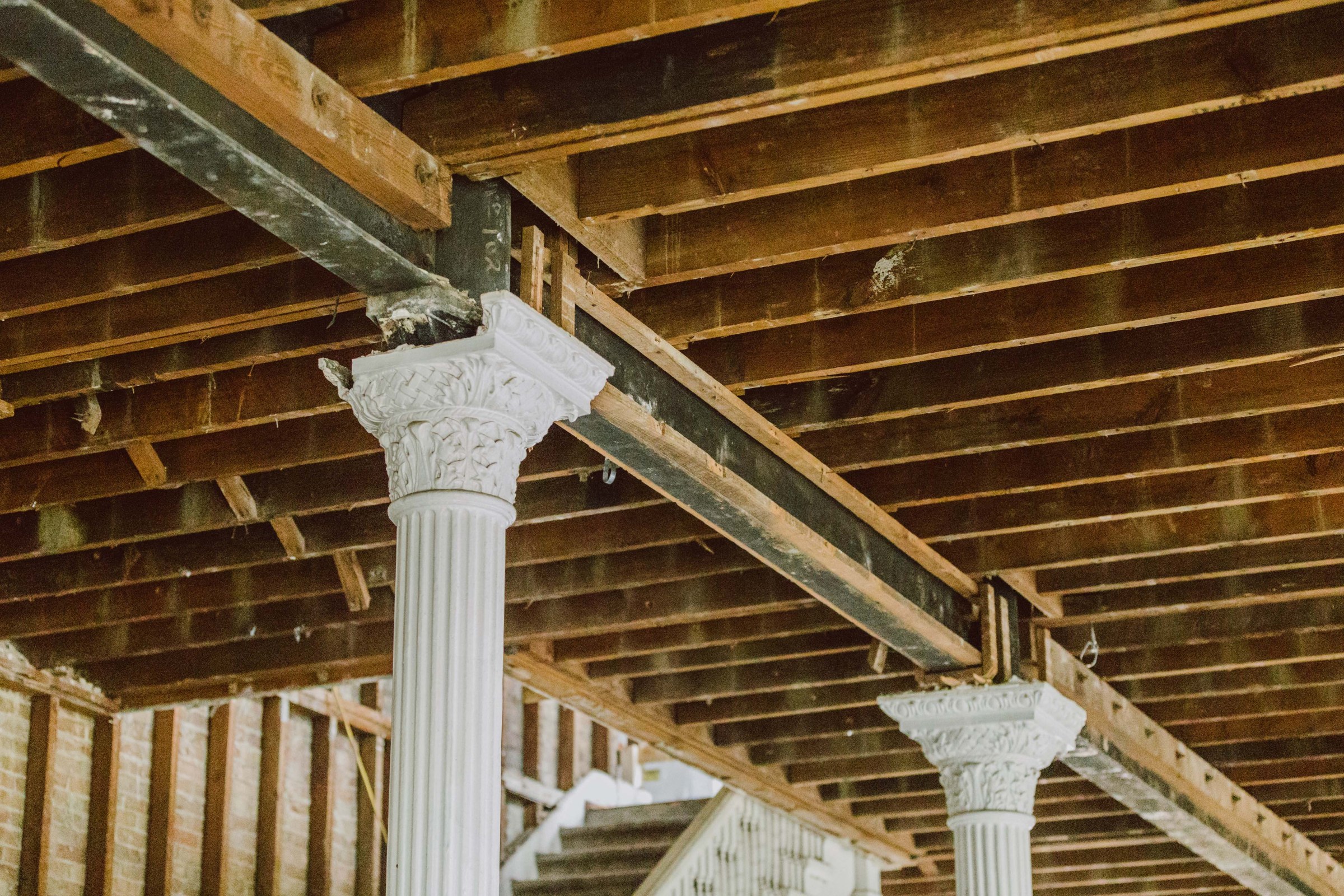 RELATED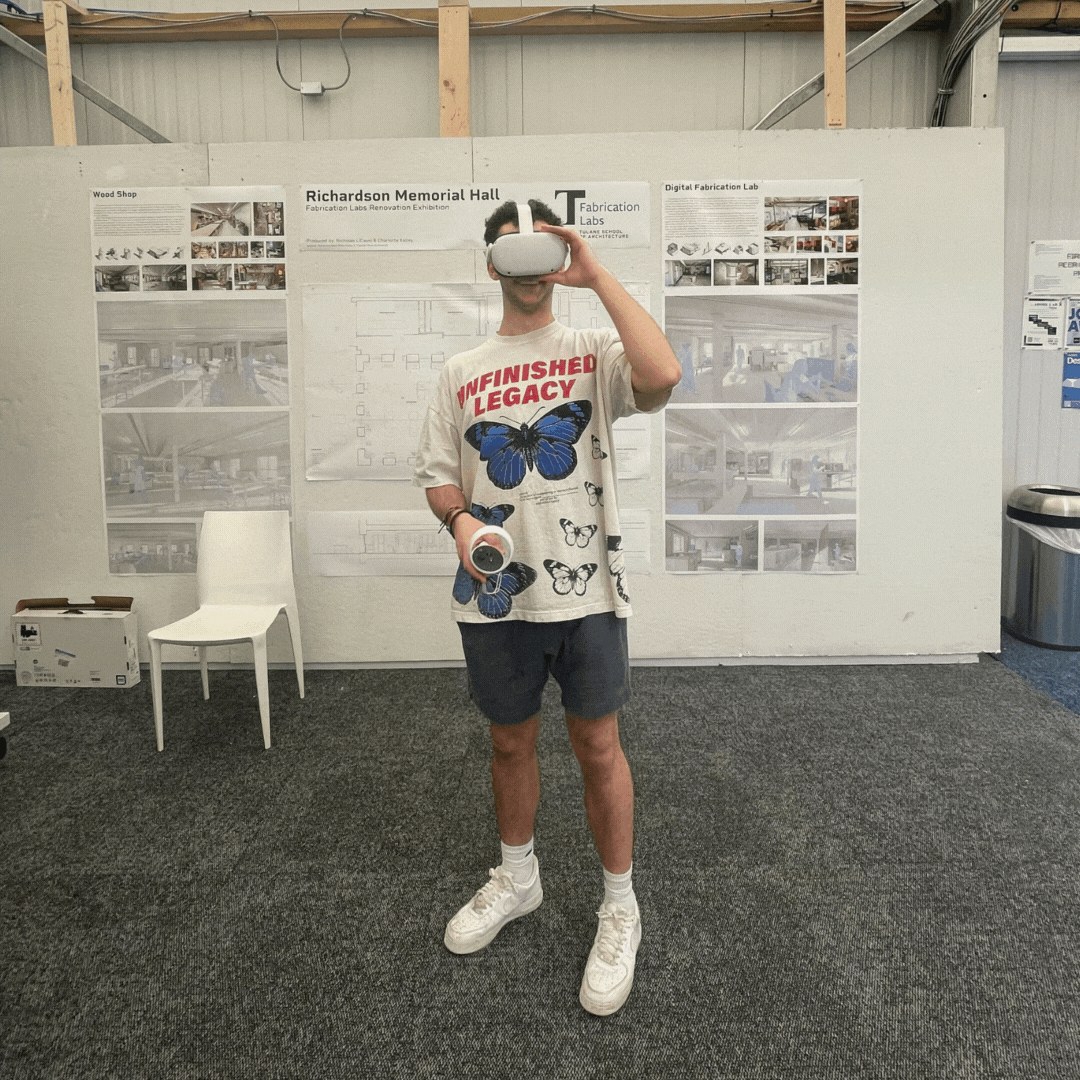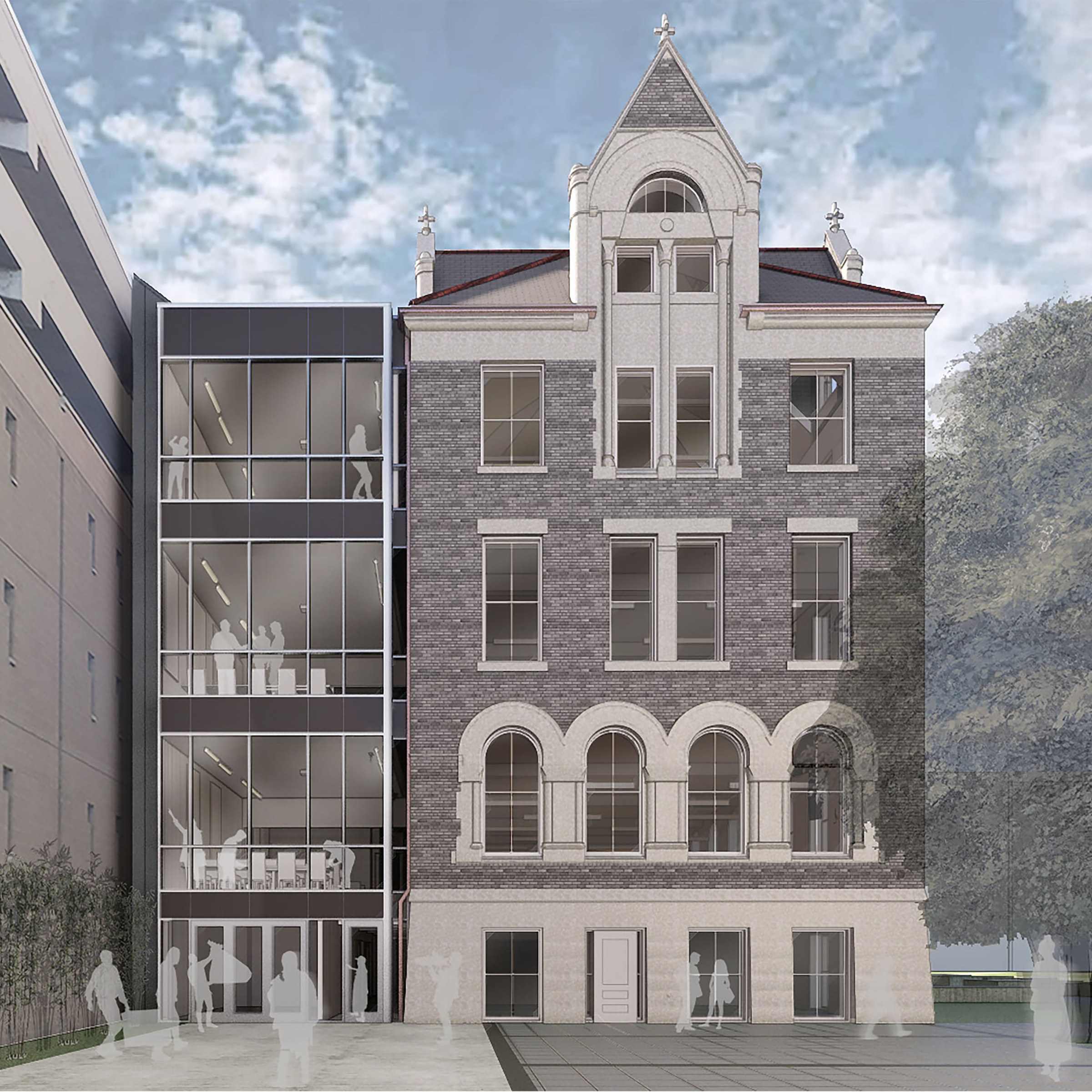 Richardson Memorial Hall is gearing up for a renovation that promises to bring the school to the next level of architecture and design education.