Richardson Memorial Hall
Richardson Memorial Hall (RMH) is located on the St. Charles Avenue side of Tulane's Uptown campus, on the oldest and most beautiful quadrangle at the university.
History
Designed in 1907 by the New Orleans architecture firm of Andry and Bendernagel to house the Tulane Medical College, Richardson Memorial Hall is a five-story brick and limestone building. It is an example of the Richardsonian Romanesque style buildings that define this area of the campus. Richardson Memorial Hall is building #4 on the Tulane University Uptown Campus Map. We also have a Virtual Tour of Richardson Memorial Hall.
Renovation
Richardson Memorial Hall's renovation started in Fall 2021. To learn more about the renovation project, visit our Renovation FAQ page and scroll below to the Related links.
We have relocated our studios to five pavilions on the Newcomb Quad while the building is under construction. Visit our Newcomb Quad Pavilions page for more about these spaces.
These temporary spaces are located in the center of campus with one acting as a "Central Hub" for the school. This Central Hub will have space for community work, lounge areas, meeting spaces, as well as a fabrication space for large format and 3D printing. View the map of our temporary spaces on the Uptown Campus.
We also have moved some graduate-level classes and administrative office space for faculty and staff to Tulane's space inside NOCHI (New Orleans Culinary and Hospitality Institute), at 725 Howard Avenue in Downtown New Orleans. Visit our NOCHI page for more about the space.

RELATED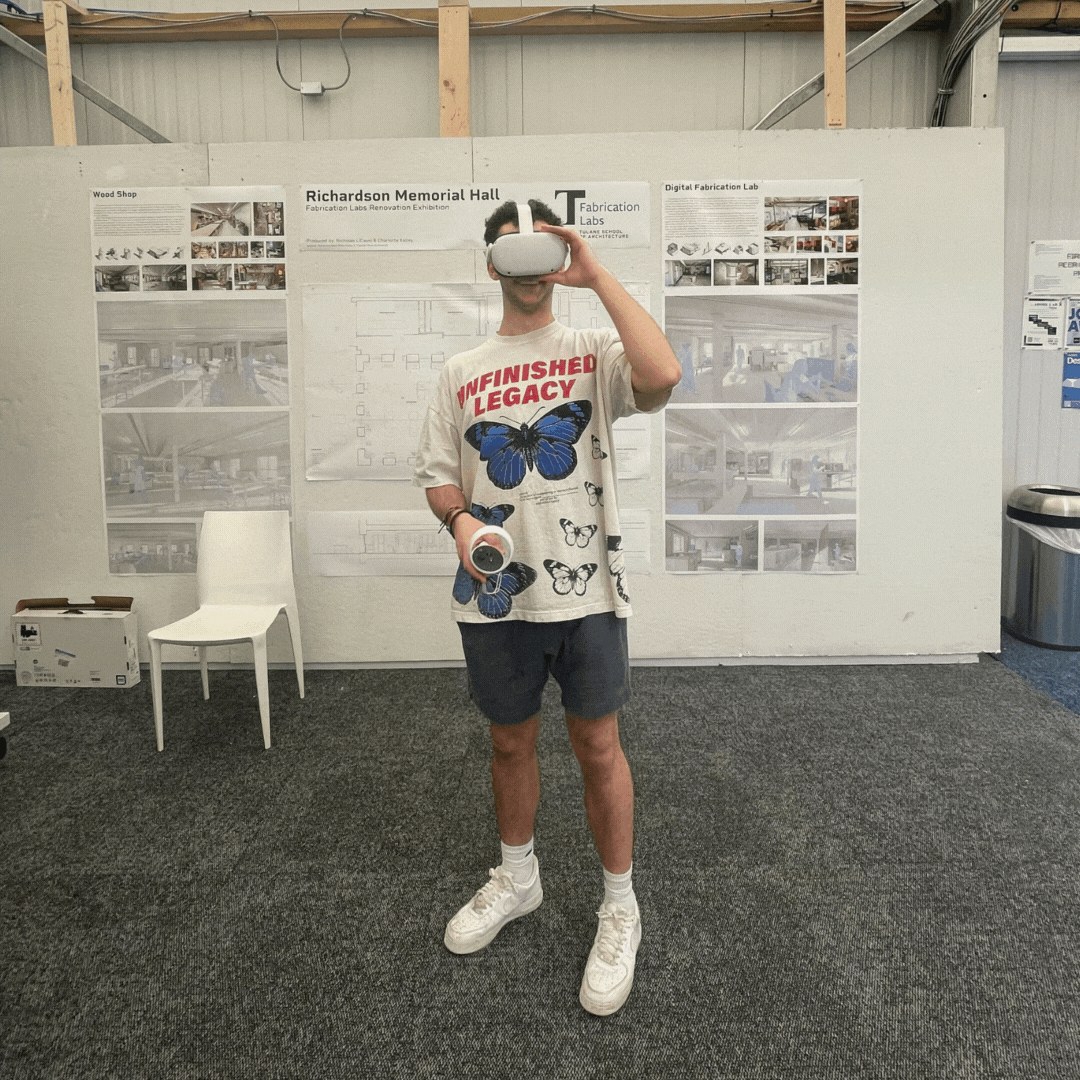 TuSA's Fabrication Labs creates a virtual reality exhibit of its new space, based on plan drawings from project architects at Trapolin-Peer Architects. See the video simulation.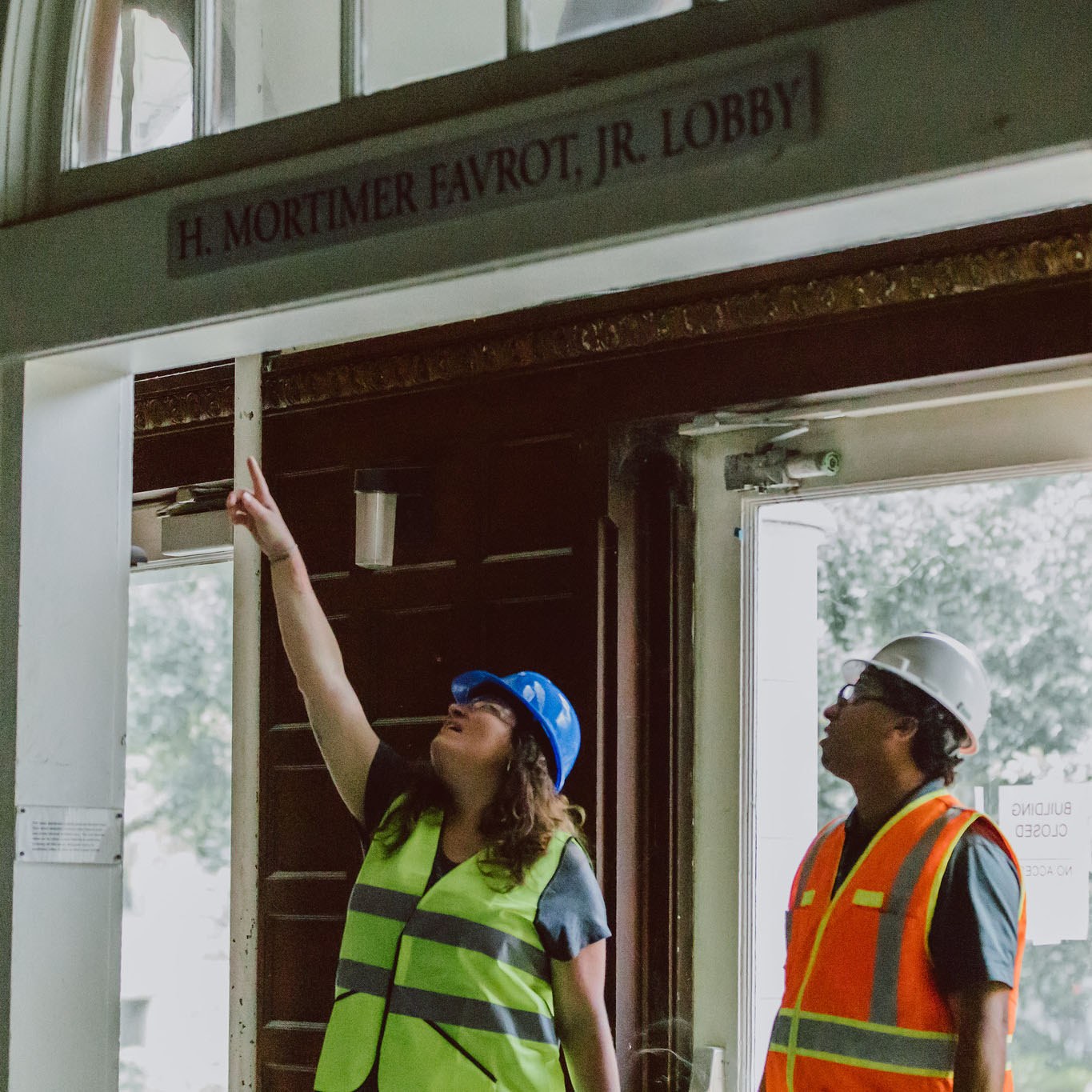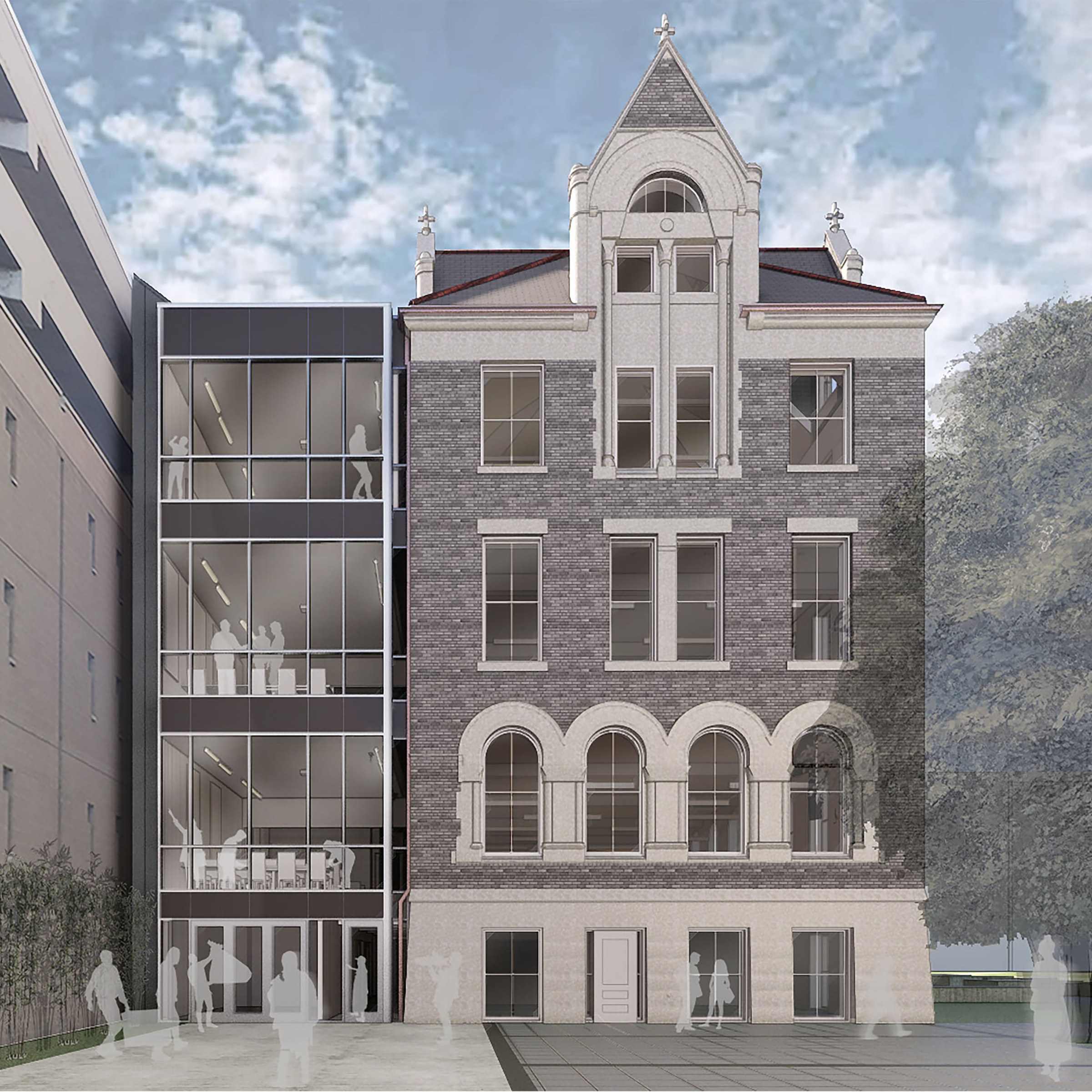 Richardson Memorial Hall is gearing up for a renovation that promises to bring the school to the next level of architecture and design education.
MORE ABOUT RMH
Thomson Hall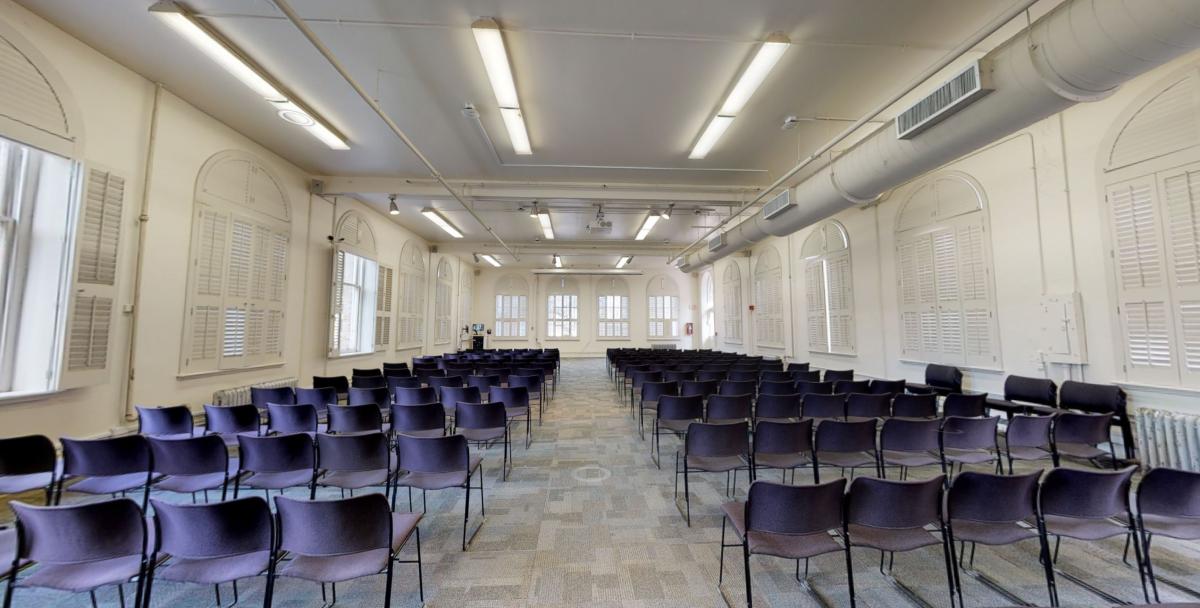 Thomson Hall, named after J. Herndon Thomson, was located on the second floor of Richardson Memorial Hall. It has been recognized as the main lecture hall in the School of Architecture and has been used to facilitate major lectures and events, as well as student pinups and reviews. Thomson Hall seated approximately 200 people and was beautifully lit on three sides by windows with plantation shutters that may be closed for presentations or open to allow in natural light. The room was equipped with a wide format HDMI projector and a wireless microphone setup that is projected through a Bose sound system, all of which was controlled from a loft area in the rear of the room.
Studios and Classrooms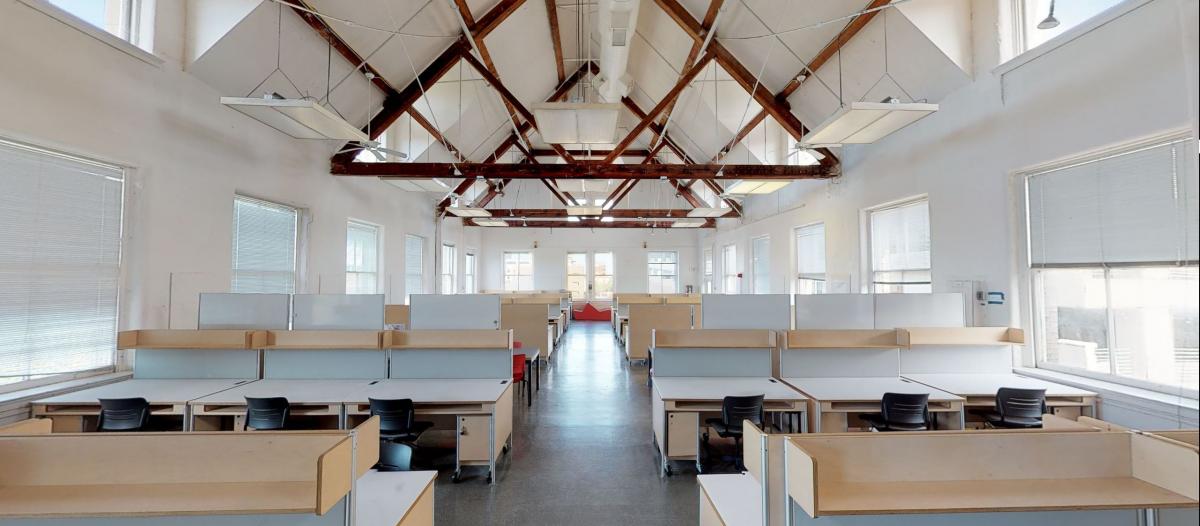 Richardson Memorial Hall's spacious main rooms on either end of the third, fourth and fifth floors were used as studios. Every student in the school was assigned a personal desk in one of these studios each semester and the studios are accessible at all hours for design and other course work. The studios have windows on three sides, high ceilings and open trusses and are fully networked.
Classrooms throughout the building included both small and large seminar rooms, lecture and exhibition halls, and special purpose rooms. Each classroom was equipped with HDMI compatible projectors or large format digital displays.
Favrot Lobby and Lobby Mezzanine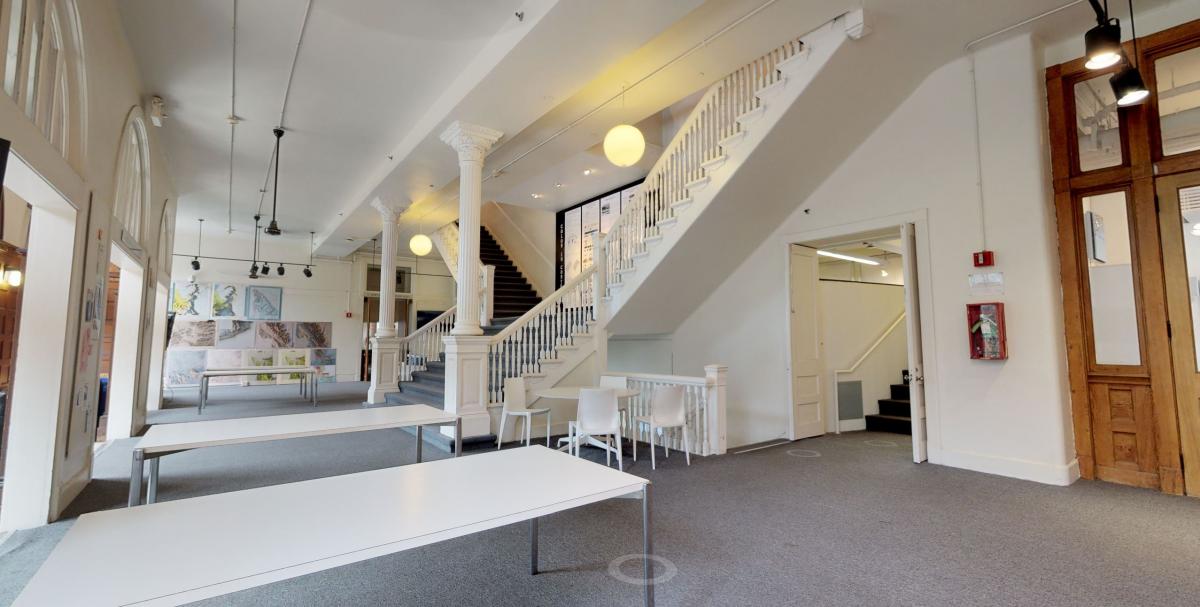 The lobby of Richardson Memorial Hall was constantly in use for classes, reviews, exhibitions, and meetings. Students and faculty frequently used the two Saarinen round table and chair sets for informal meetings or as a place to work on projects. The space was also used as overflow review space and is equipped with pin up spaces and two 55" LCD displays for school notices and student presentations.
The lobby mezzanine on the second-floor stairs housed a rotating exhibition of student, faculty, and staff work. The gallery space featured rotating exhibits when classes are in session. Guest exhibitors from the New Orleans creative community also showed their work here. The exhibit was curated by the school's Lectures, Exhibits, and Events Committee.
The Drawing Board
The Drawing Board was a snack bar and café located on the ground level of Richardson Memorial Hall. The Drawing Board offered meals, snacks, and beverages to architecture students and visitors from nearby buildings.