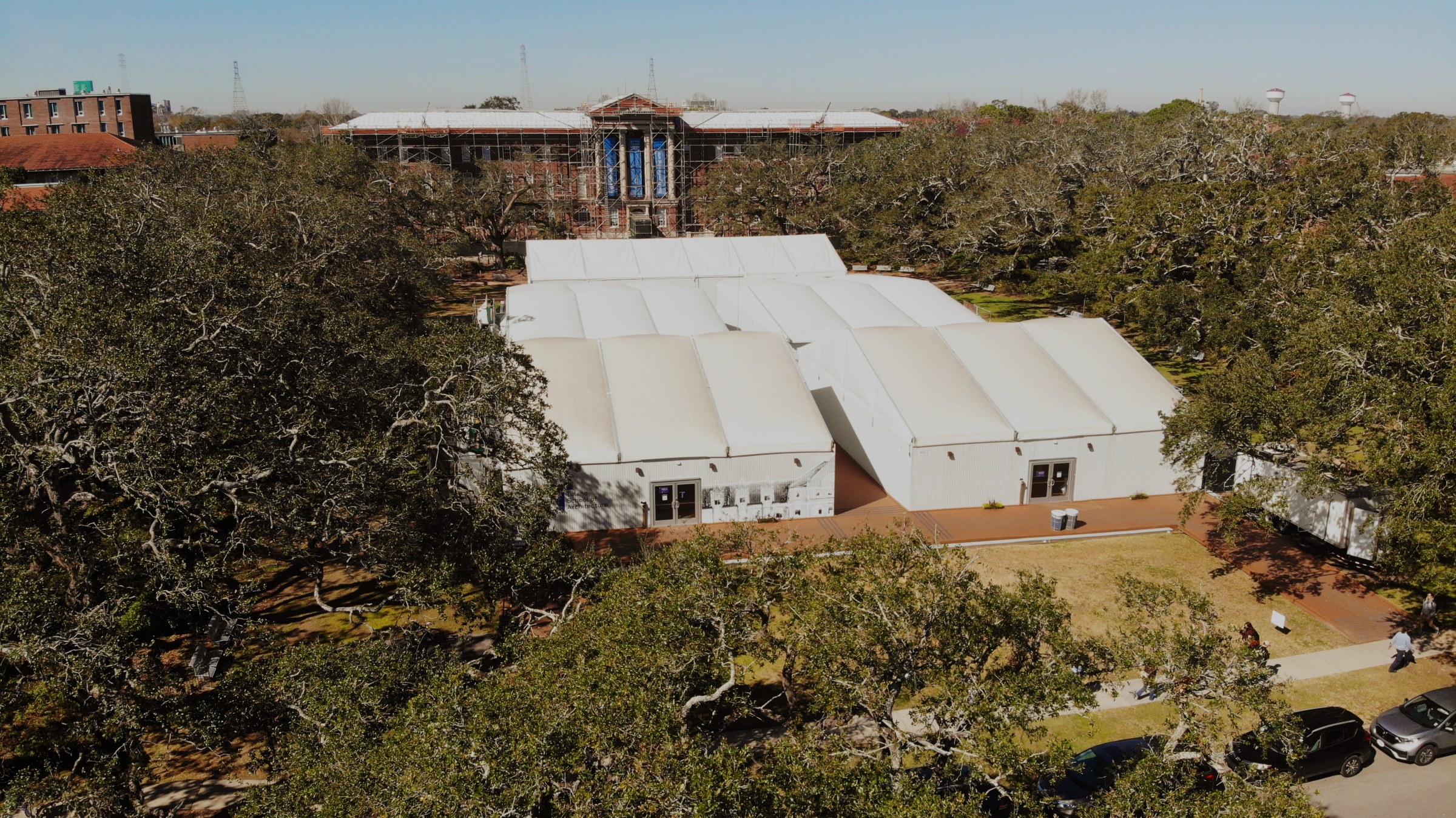 Fabrication Labs
Please click this link (Fabrication Lab Location) for our new locations on the Newcomb Quad.
The Fabrication Labs at Tulane School of Architecture provide students with opportunities to enrich their three-dimensional design explorations while developing their education in fabrication technologies.
The Fabrication Labs include the Print Lab, Millhaus, the Woodshop, the Laser Lab, and the Robot Lab. Please click the buttons below to submit a plot job, 3D print job, schedule laser cutting time, or schedule a consultation with our CNC Lab.
Before you submit a job to the Fabrication Labs see the submission guides below!
If you're paying with an IT form please bring a copy with you.
If you're paying with a check please make it out to Tulane School of Architecture.
If you're plotting or 3D printing at NOCHI, please select the nochi option in the submission buttons above.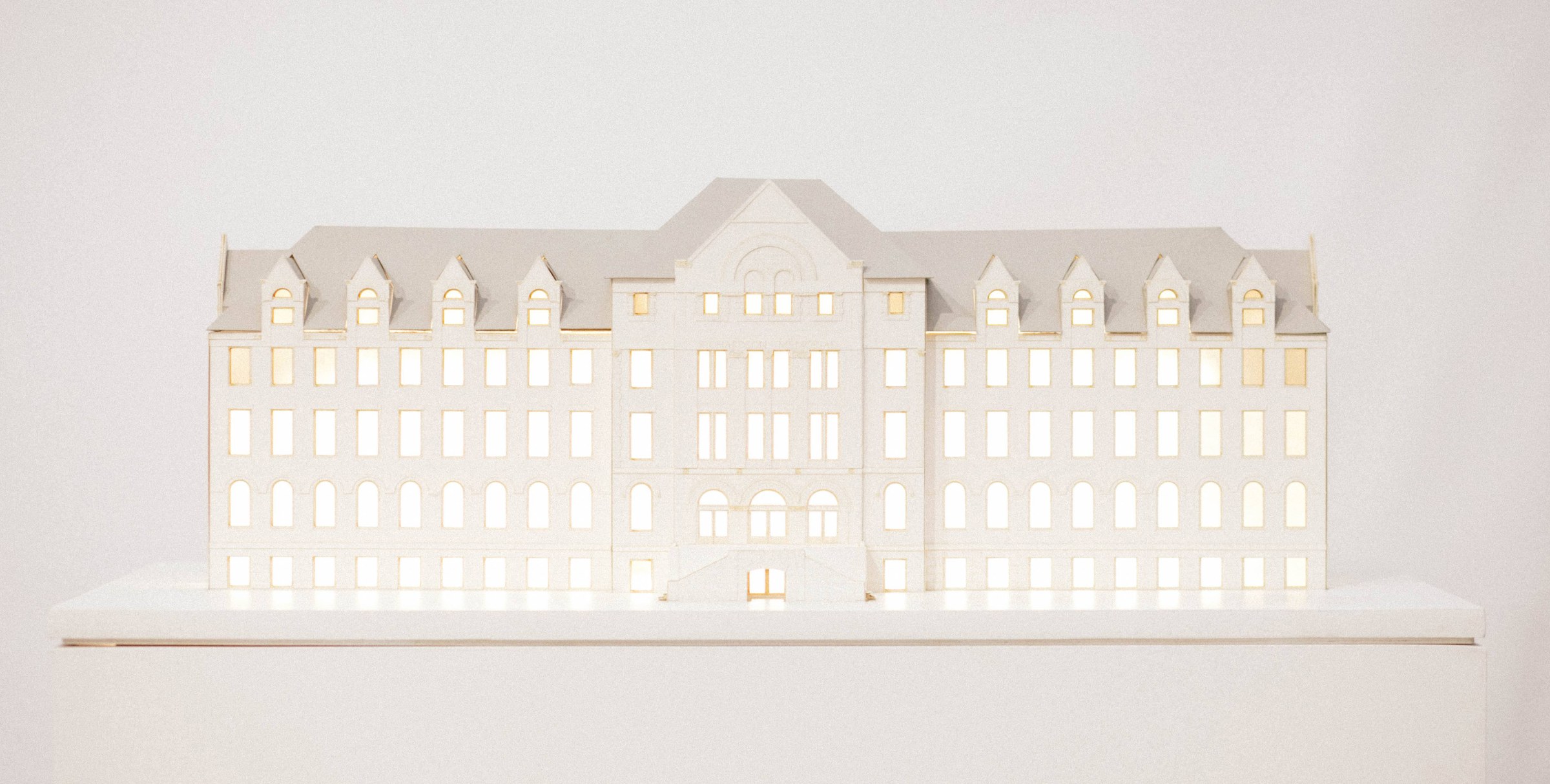 Manuals, Resources, & Tutorials
Uptown Print Lab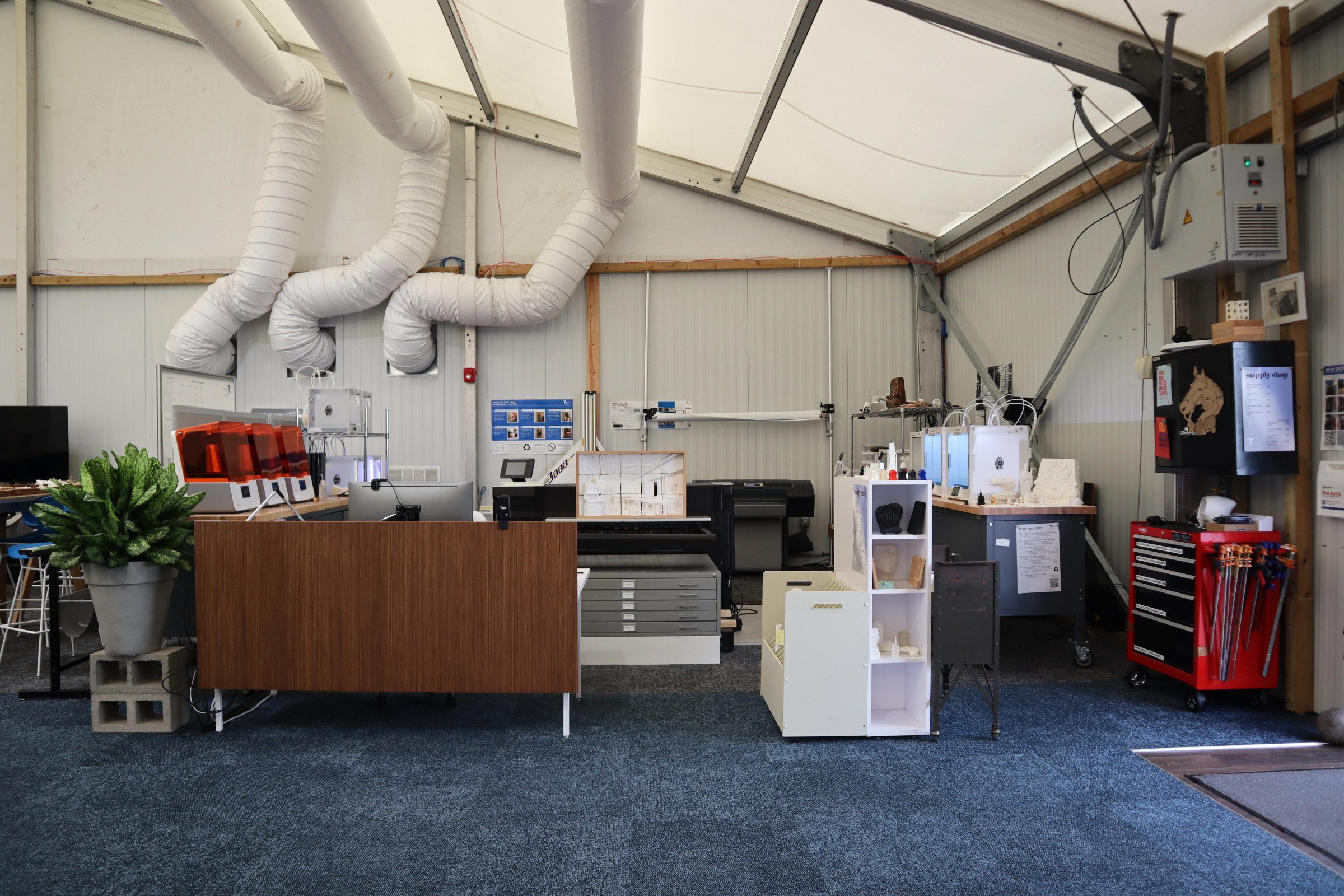 The Print Lab, located in Newcomb Quad 1, is a student-run and managed digital fabrication and production center. Plotting resources include a PageWide 5000 XL printer and scanner and an HP DesignJet Z3200 fine art printer. Students have the opportunity to work with multiple types of 3D printing technology. The Lab is equipped with three Form 3 resin printers, ten Ultimaker 3, and two Ultimaker s5 printers.
Plot Submission Guidelines (PDF, text)
Non-Architecture Plot Sizing and Submission Guide (PDF, text)
3D Printing Guidelines (PDF, text)
Supply Shop Price List (PDF)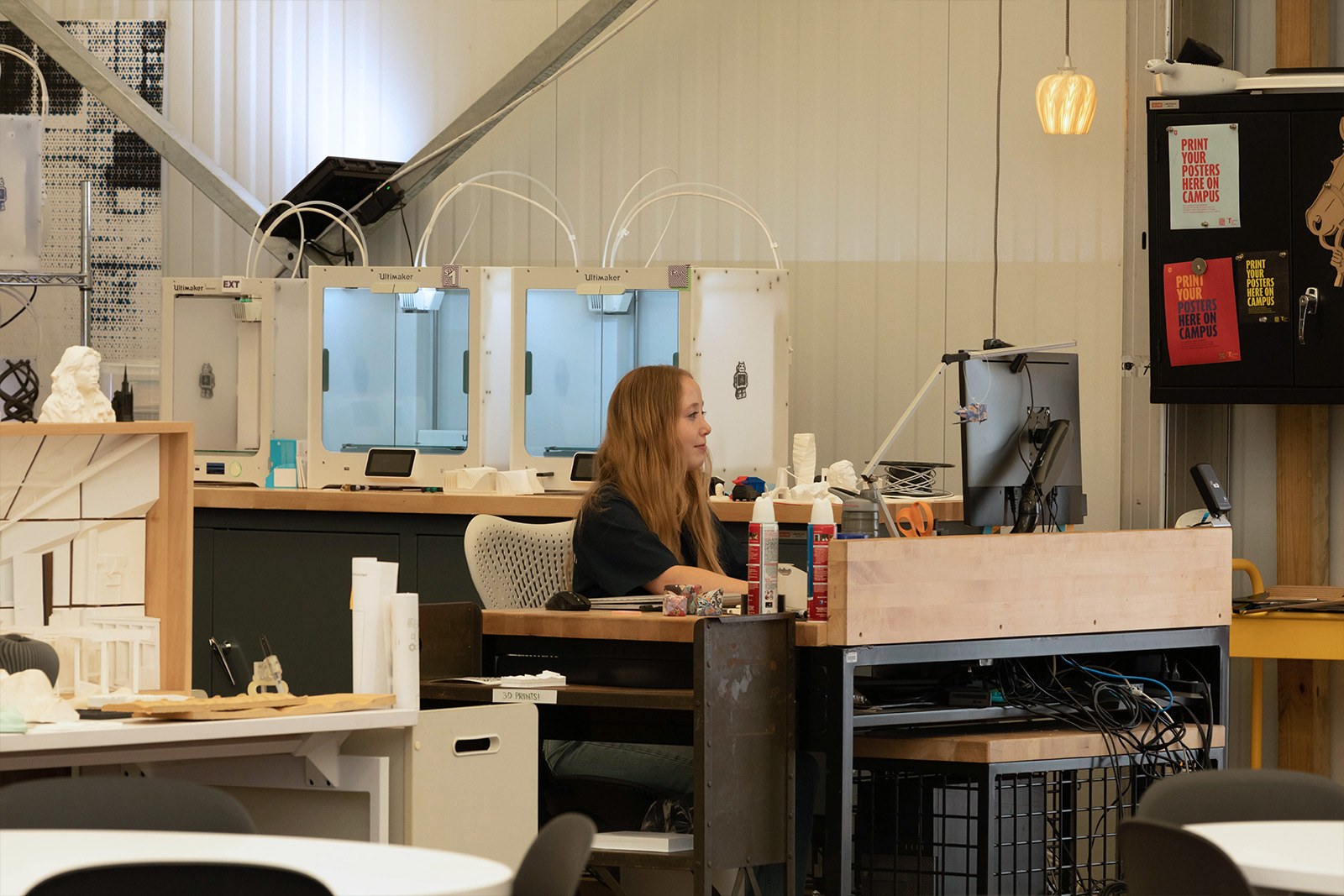 Architecture Shop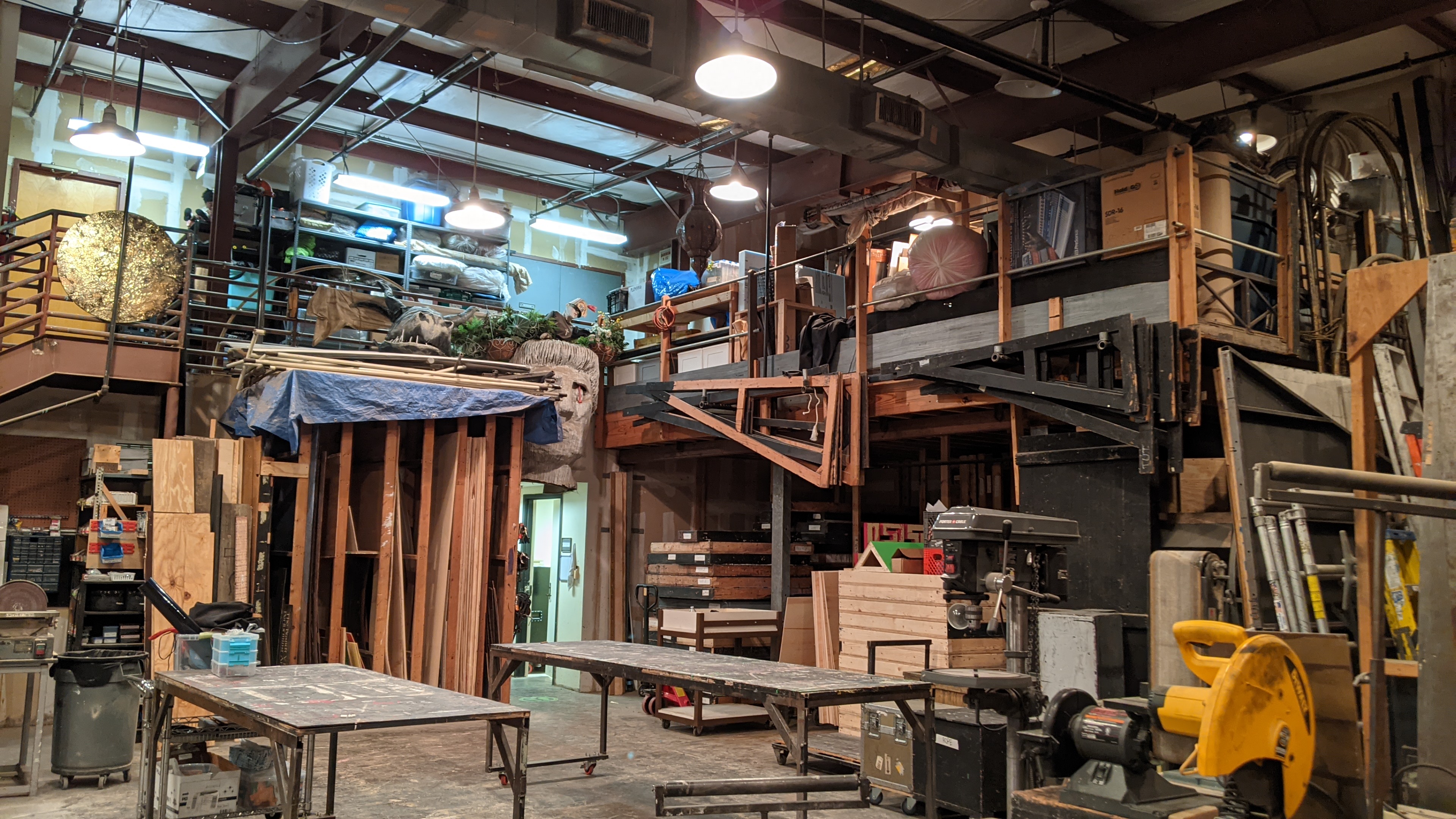 Located in the McWilliams Scene Shop, the Architecture Shop enables students to work in wood, metal, concrete and various other materials. The Shop is open weekdays, from 8:30 am - 12:30 pm, and on Sundays from 9 am - 3 pm. Students are encouraged to use the Architecture Shop for academic assignments and other projects.
Millhaus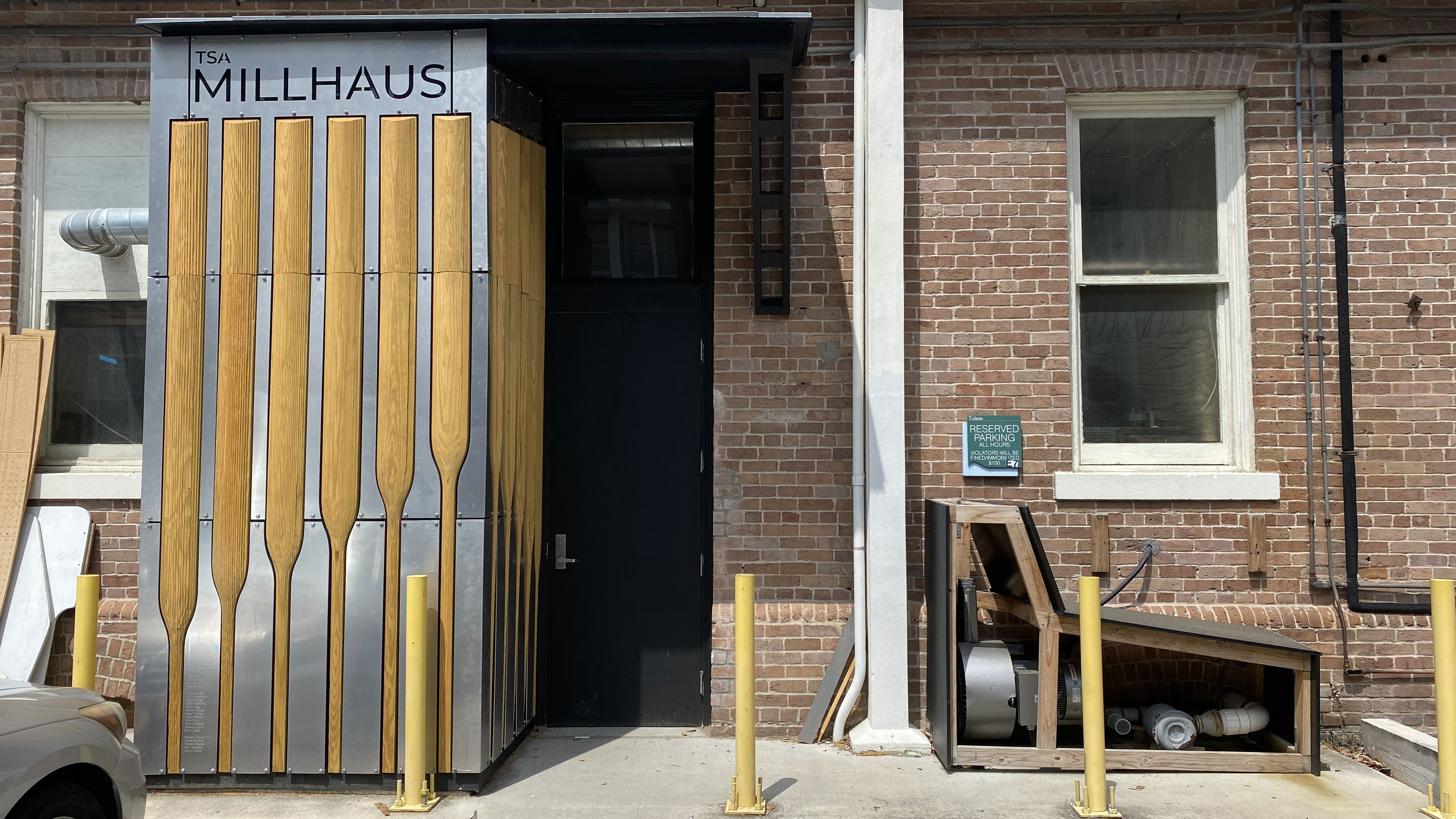 Millhaus, our CNC Lab, is located within the Science and Engineering Makerspace. Students have access to a 4'x8' Multicam CNC router.
Note: There is scaffolding along the walkway to Millhaus as the Engineering Complex is undergoing a renovation.
Millhaus Submission Guidelines (text)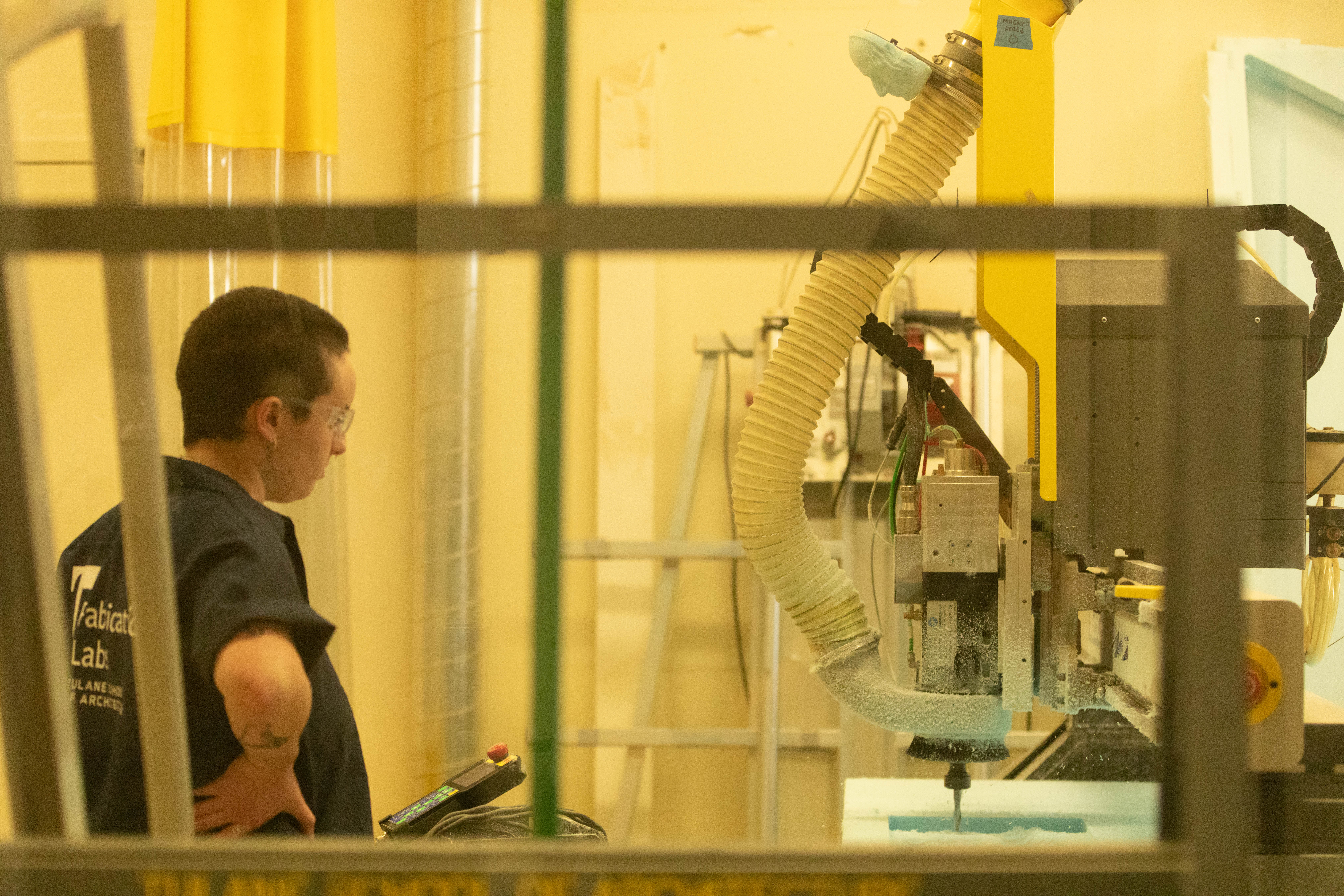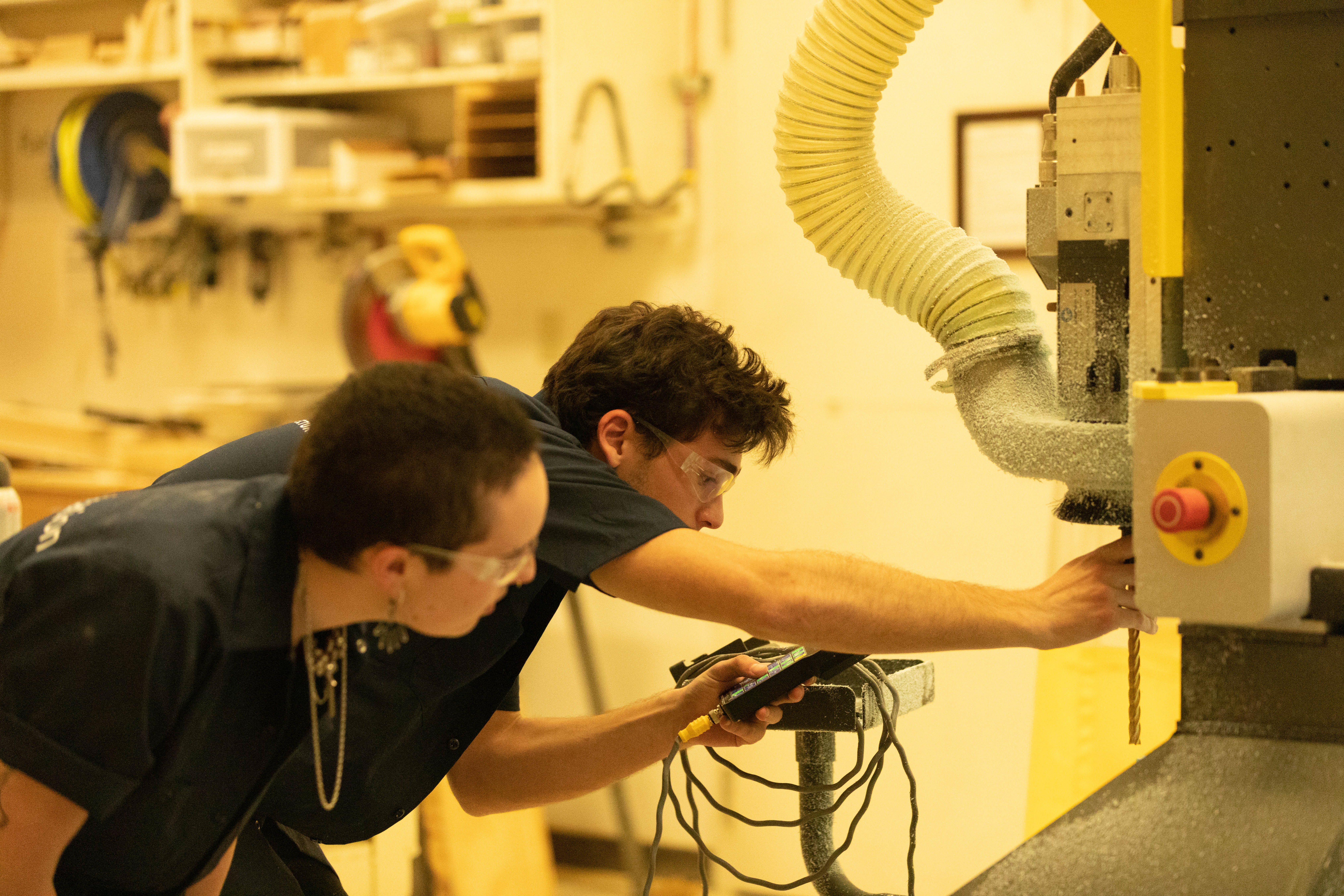 Laser Lab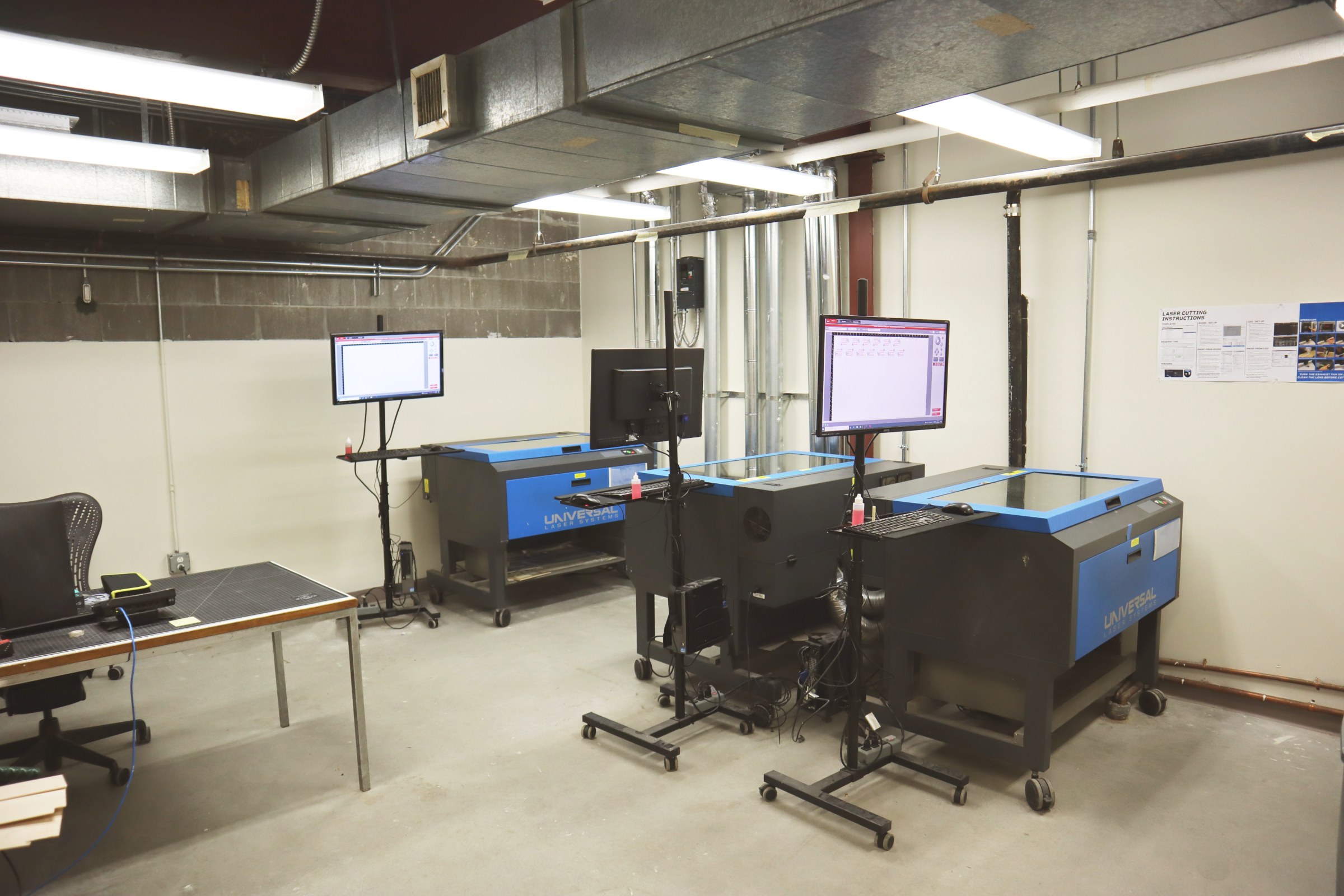 The laser lab is located in the mezzanine of the McWilliams Scene Shop. It is equipped with three 18"×32" Universal Systems laser cutters. See this poster on how to get to the space.
Laser Cutting Guide / Rhino & DWG Templates
Downtown Print Lab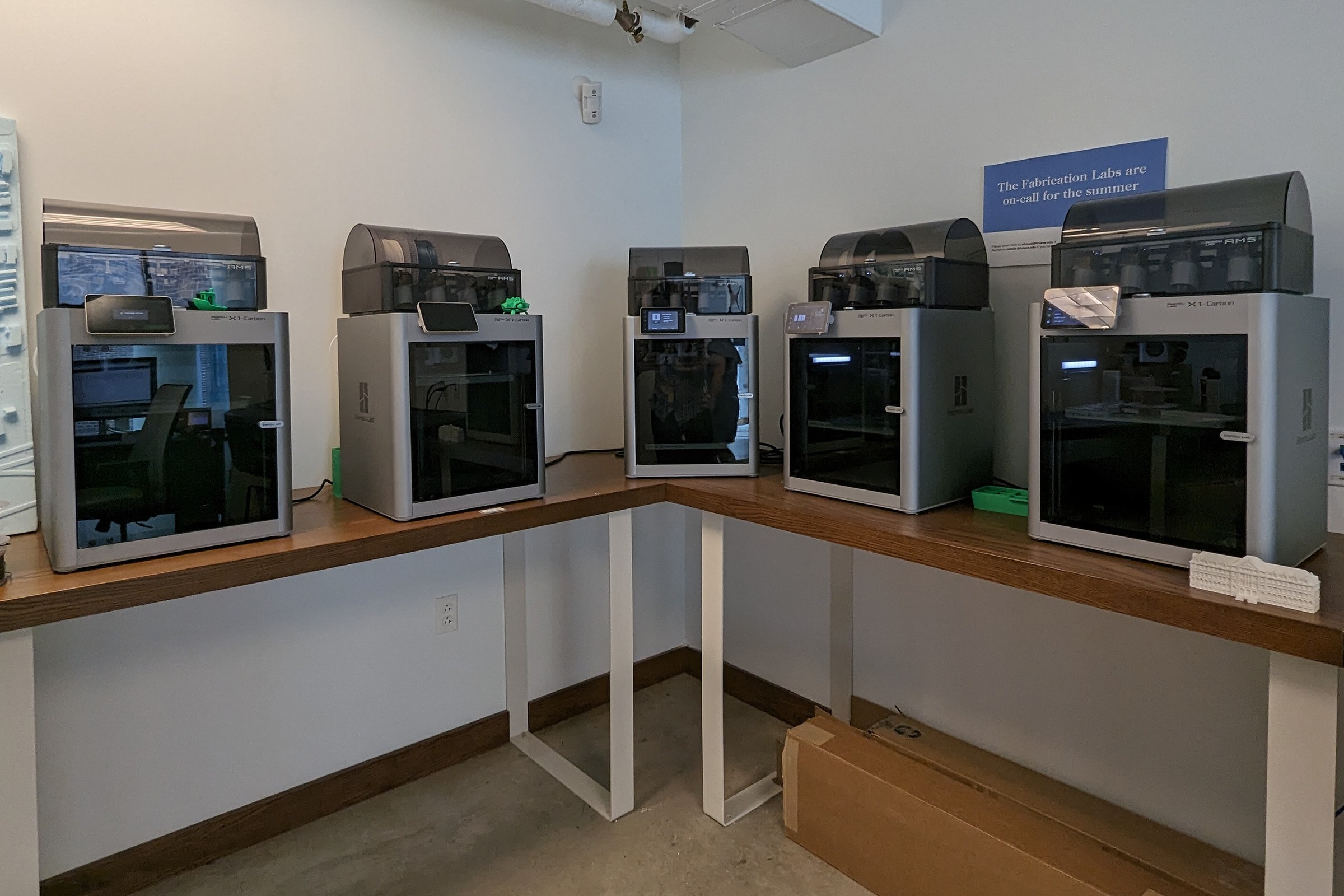 The Print Lab, located on the 4th floor of NOCHI, is a student-run and managed digital fabrication and production center. Resources include a HP Z6 Pro printer and 5 Bambu Labs 3D Printer. The Lab primarily supports our downtown graduate students.
Robot Lab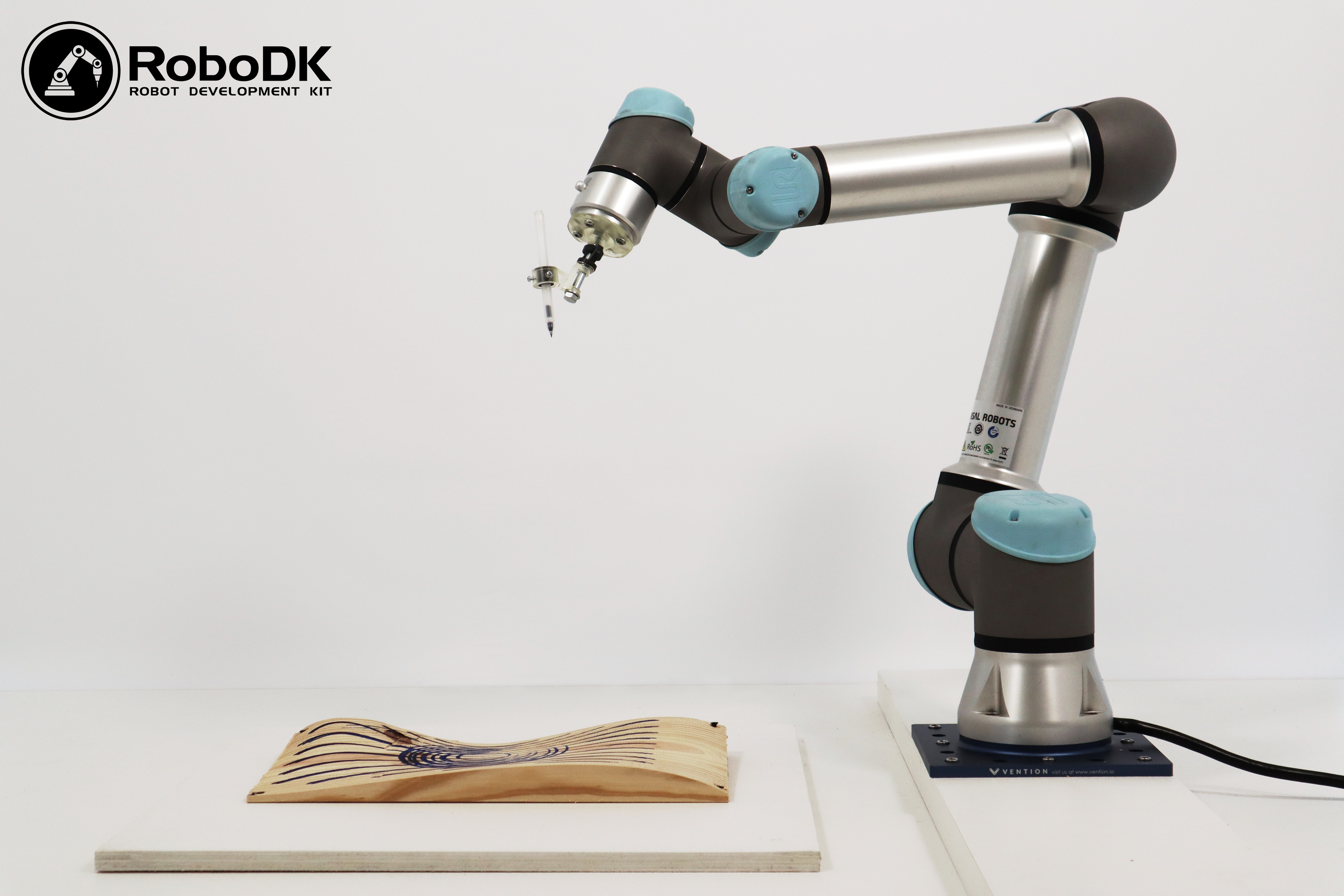 The Robot Lab includes our 6-axis Universal Robot 5e (Urie) and Artec 3D scanner. RoboDK provides students with a direct connection to the robot to work on their research and fabrication projects.
See below for some generative design projects using Urie