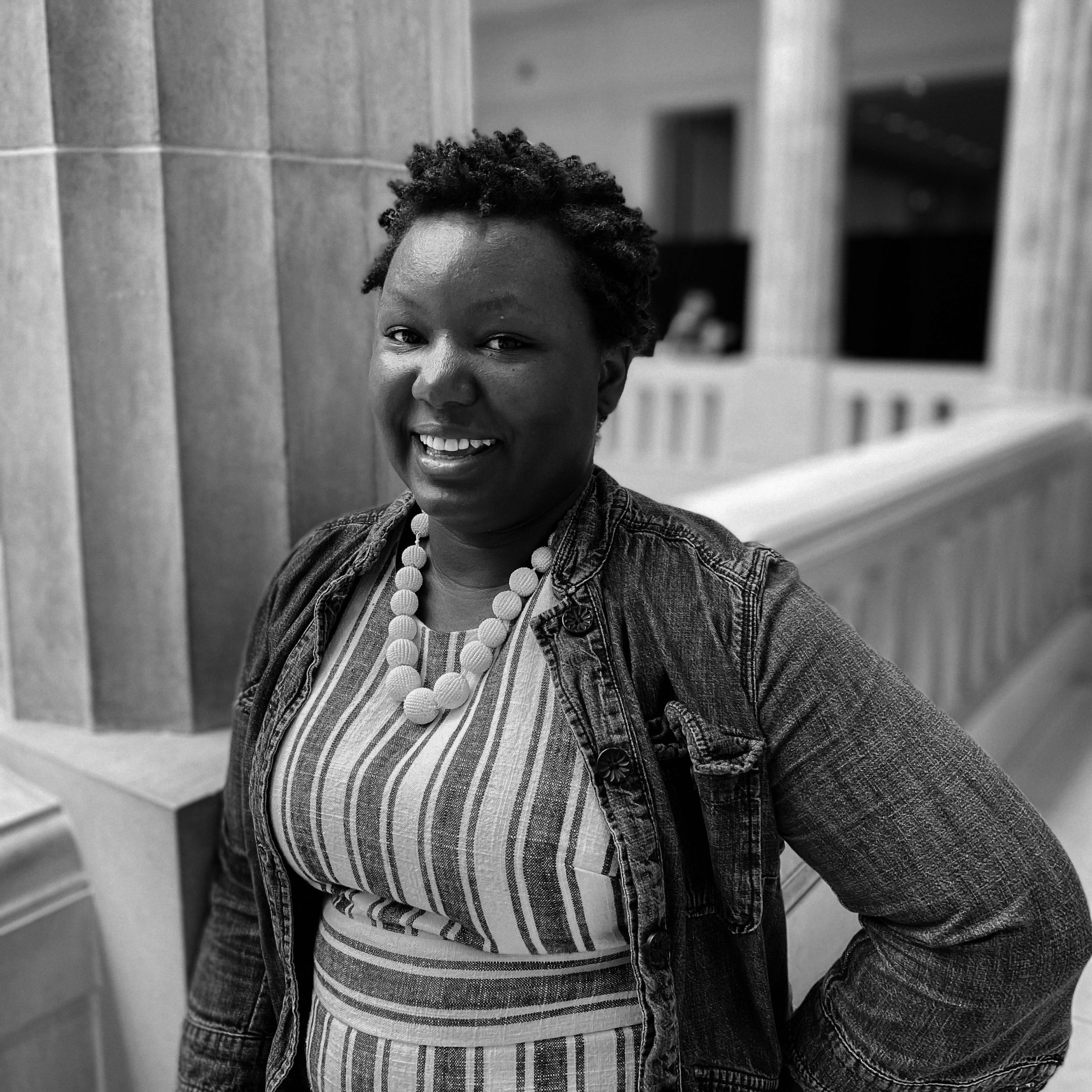 Contact
Courses
SRED 3070 - Design + Development Studio I
SRED 3080 - Design + Development Studio II
PRES 6930/SRED 6930 - Special Topics: Retrofitting Real Estate at Risk
PRES 6985 - Preservation Practicum
PRES 6990 - Preservation Thesis
Education
B.S. in Civil Engineering, Columbia University
S.M. in Architectural Studies, History/Theory/Criticism + Building Technology, MIT
PhD in Urban Planning, Harvard University Graduate School of Design
Fallon Samuels Aidoo
Assistant Professor of Real Estate & Historic Preservation
Dr. Fallon Samuels Aidoo's research and teaching of design and development builds knowledge of real estate reinvestment, restoration, rehabilitation, and retrofit by governmental, private, philanthropic, and nonprofit organizations—and the lack thereof in places predominantly occupied by Black, Indigenous, and immigrant populations.
Dr. Aidoo is a preservation planner interested in the history and future of real estate that is vital to community resilience, revitalization and remembrance yet vulnerable to disinvestment, deterioration, and disasters.
Her analyses of preservation and development appear in the Journal of Environmental Studies & Science, Preservation & Social Inclusion, Spatializing Politics: Essays on Power & Place, and several forthcoming edited volumes: Discussions of Architectural Theory, the Routledge Handbook on Cultural Heritage and Disaster Risk Management, and Future Anterior: An International Journal of Historic Preservation History, Theory and Criticism. Her investigations also yield heritage nominations, Historic Context Statements, and NHPA Section 106 Reviews, most recently for FEMA.
Dr. Aidoo has advanced economic, social and environmental justice in historic preservation for 20 years+ by serving on government commissions (e.g. Louisiana National Register Review Committee, 2022-), nonprofit boards (e.g. Louisiana Landmarks Society Trustee, 2028-2020), anti-racism task forces (e.g. ACSP, 2021-), and many design juries and teams (e.g. LA African American Places Project, Restore Black Wall St). She also plans equitable and sustainable development of historic places and properties as the Principal of studio RxP, a preservation consulting firm. For clients such as the African American Heritage Trail of Martha's Vineyard and Greenwood Chamber of Commerce members, she has secured grants from the National Trust for Historic Preservation, inclusion in the National Register of Historic Places, and eligibility for historic tax credits and hazard mitigation incentives.
At Tulane School of Architecture, Dr. Aidoo teaches studios and seminars in real estate development and historic preservation. She recently held the Jean B. Boebel Endowed Professorship in Historic Preservation as Assistant Professor of Planning & Urban Studies at the University of New Orleans. She previously taught architecture and urbanism at Northeastern University, Harvard, and MIT while researching hazards to historic structures for VREF, AECOM and DMJM. Dr. Aidoo holds a PhD in urban planning (Harvard), M.S. in architectural history (MIT) and B.S. in civil / structural engineering (Columbia University).