Ann Masson receives Louisiana Landmarks Society award for lifetime preservation contributions
Ann Masson receives Louisiana Landmarks Society award for lifetime preservation contributions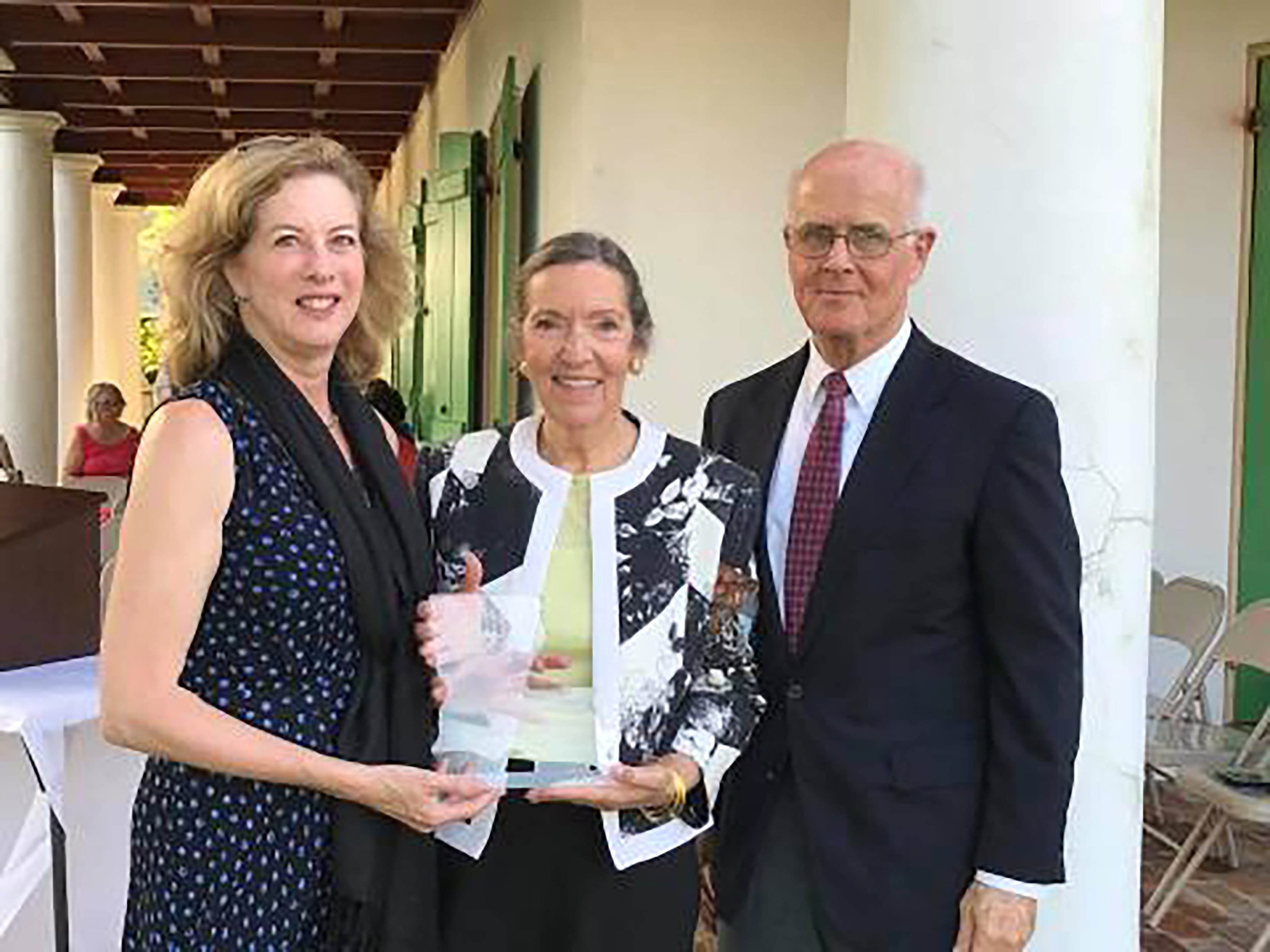 Photo: Ann Masson (center) receives the 2018 Harnett T. Kane Award from Louisiana Landmarks Society board officers Sandra Stokes (left) and Michael Duplantier (right).
Ann Masson, an adjunct lecturer in the Tulane School of Architecture Master of Preservation Studies program, was honored by the Louisiana Landmarks Society in May with the 2018 Harnett T. Kane Award. The award recognizes individuals for distinguished, lifelong contributions to preservation.
"A respected and renowned preservationist, historian, teacher, author and museum consultant, Ann Masson has made the protection of the French Quarter's residential qualities her personal and professional mission," noted the Louisiana Landmarks Society in an announcement of the award.
Masson is Tulane University alumna and former assistant director of the Preservation Studies program. She recently established the Ann and Frank Masson Graduate Research Travel Endowed Fund to support independent student research and travel opportunities.
Read more on Masson's dedicated work preserving the French Quarter and Louisiana history and culture here.