Faculty collaborates for national podcast Plot of Land, by Monument Lab
Plot of Land mini-series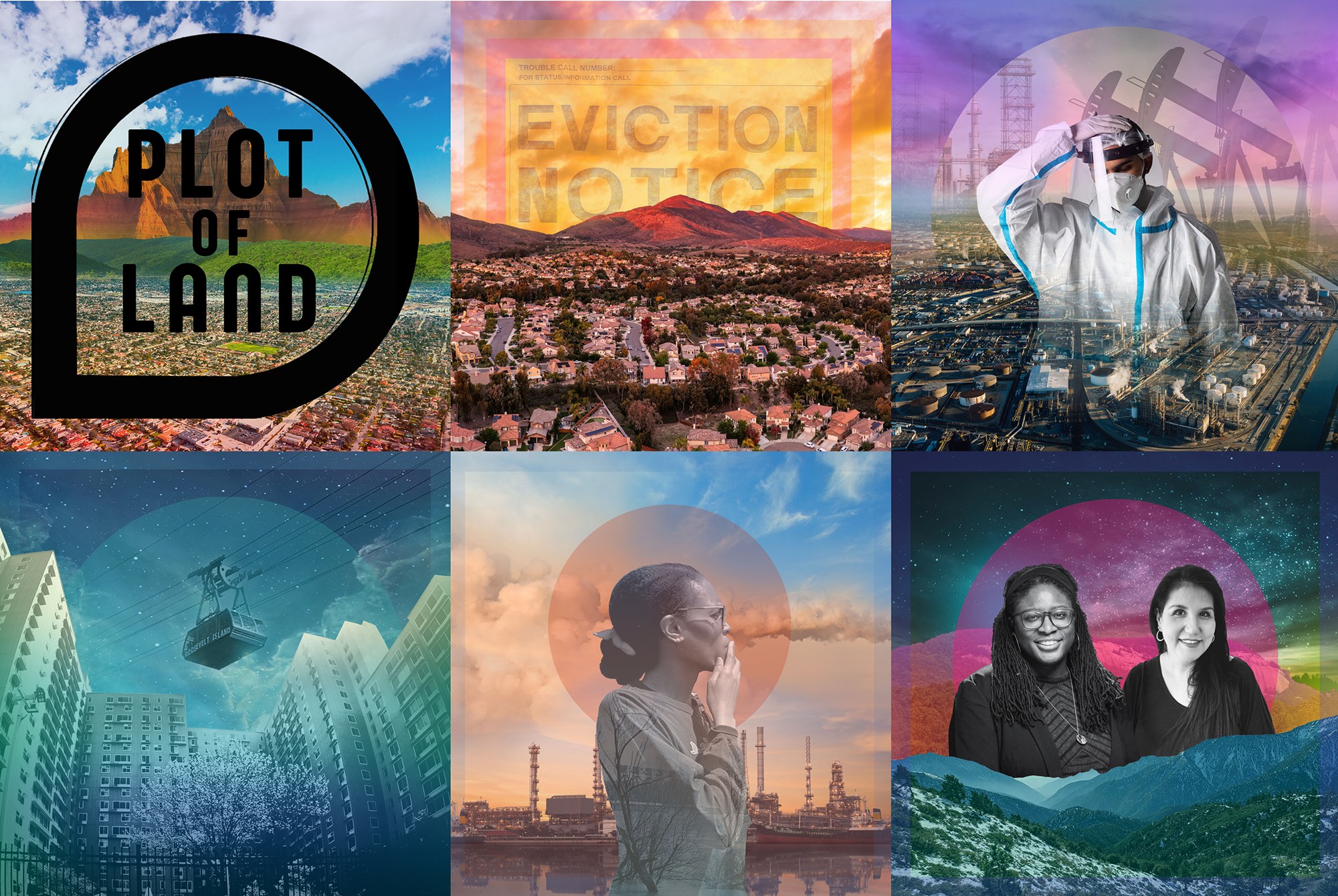 Plot of Land's episode graphics. Images courtesy of Nick Jenisch
National podcast dives into nation's unjust land history
By Stacey Plaisance, Tulane University
Ranches in Oklahoma, beaches in California and "Cancer Alley" in south Louisiana are among the locations covered in a new podcast series, produced by Monument Lab in partnership with Tulane University, about the history of land ownership and unjust patterns of land use.
Plot of Land explores how power, class, race, privatization, and even public memory have shaped who has rights to what land and the harms of inequity, racism and exploitation. It also touches on the future of real estate in the Metaverse – creating virtual land where anything can be true, from universal public space to zero gravity.
Nick Jenisch, a project manager for Tulane School of Architecture's Albert & Tina Small Center for Collaborative Design, collaborated on the project, which looks at how oil and gas pipelines have jeopardized people's homes and security, how housing became such a profitable market and how various attempts at repairing inequity in land and housing have fared.
"We wanted to explain how both federal and local regulations over time have created a disparity in who owns and can hold onto land, from unfair farm lending practices to diminished funding for public housing," he said.
Created by Monument Lab, with major support from the Ford Foundation, the 10-part series features a team of reporters telling stories from across the country to show the universality of challenges, said Sue Mobley, former staff at Tulane School of Architecture, and now director of research at Monument Lab, a nonprofit public art and history studio based in Philadelphia.
Each episode breaks down how race, class, land and power have been used to build and maintain unfair systems, and how choices made in the distant past have created enduring inequities to this day.
"The conditions we live with come from very specific choices and very specific policies," said Mobley, the podcast's project lead, "which also means that we can, today and in the future, make different choices and create policies that help rather than harm."
The Small Center, located in New Orleans' Central City neighborhood, provided space for the podcast's team of collaborators and reporters to first meet and begin their research. Jenisch arranged tours for them to see local sites and sit in discussions with New Orleans' history and culture bearers and provide background and guidance throughout the production process.
"We leaned on Small Center's extensive network of community partners and local expertise to ground us in telling stories of inequity that would have salience locally but also speak to a national audience," Jenisch said.
Other Tulane contributors on the podcast include Fallon Aidoo, assistant professor of real estate and historic preservation at the School of Architecture, and Thomas Adams, a Tulane alumnus and former faculty.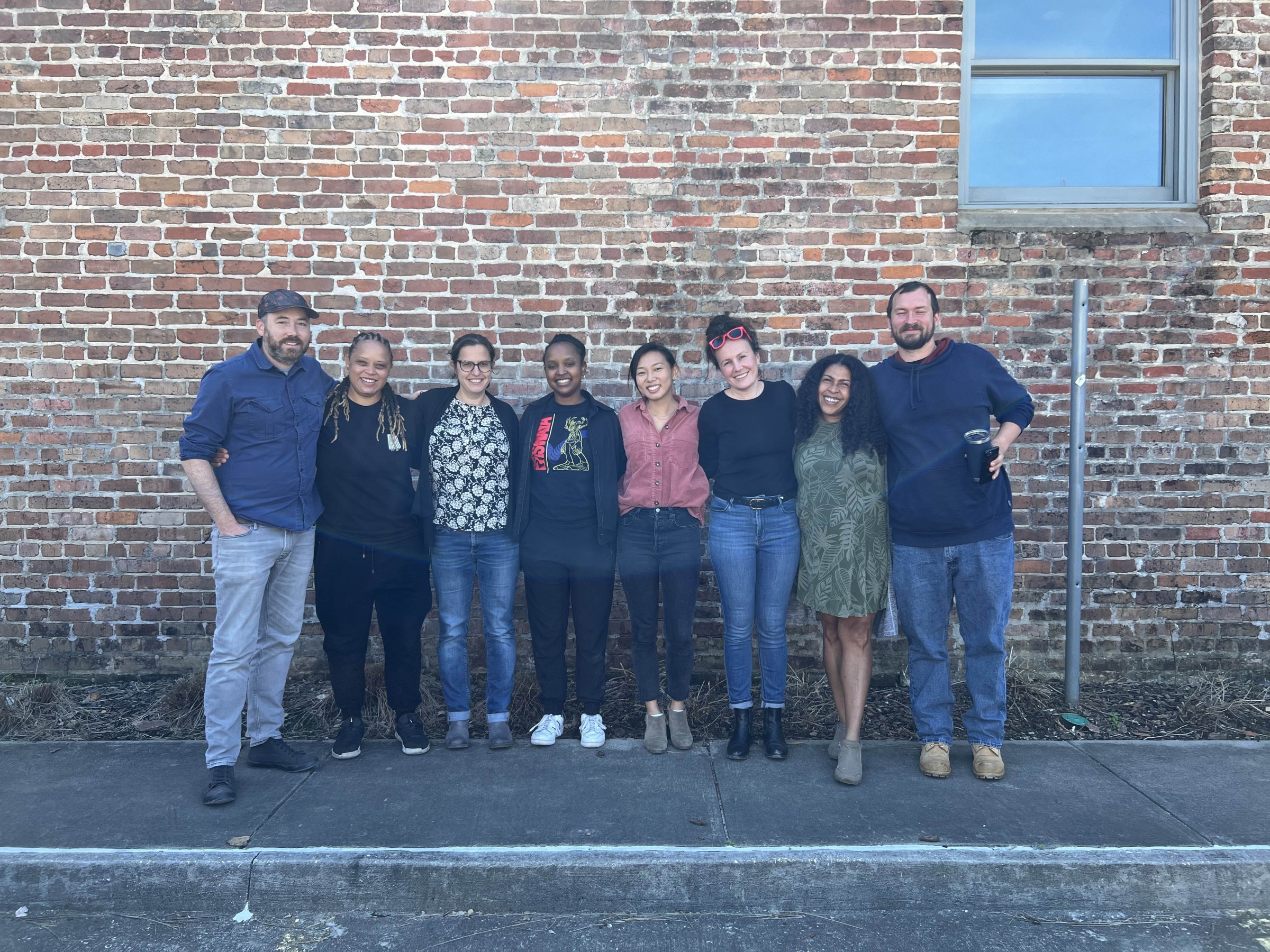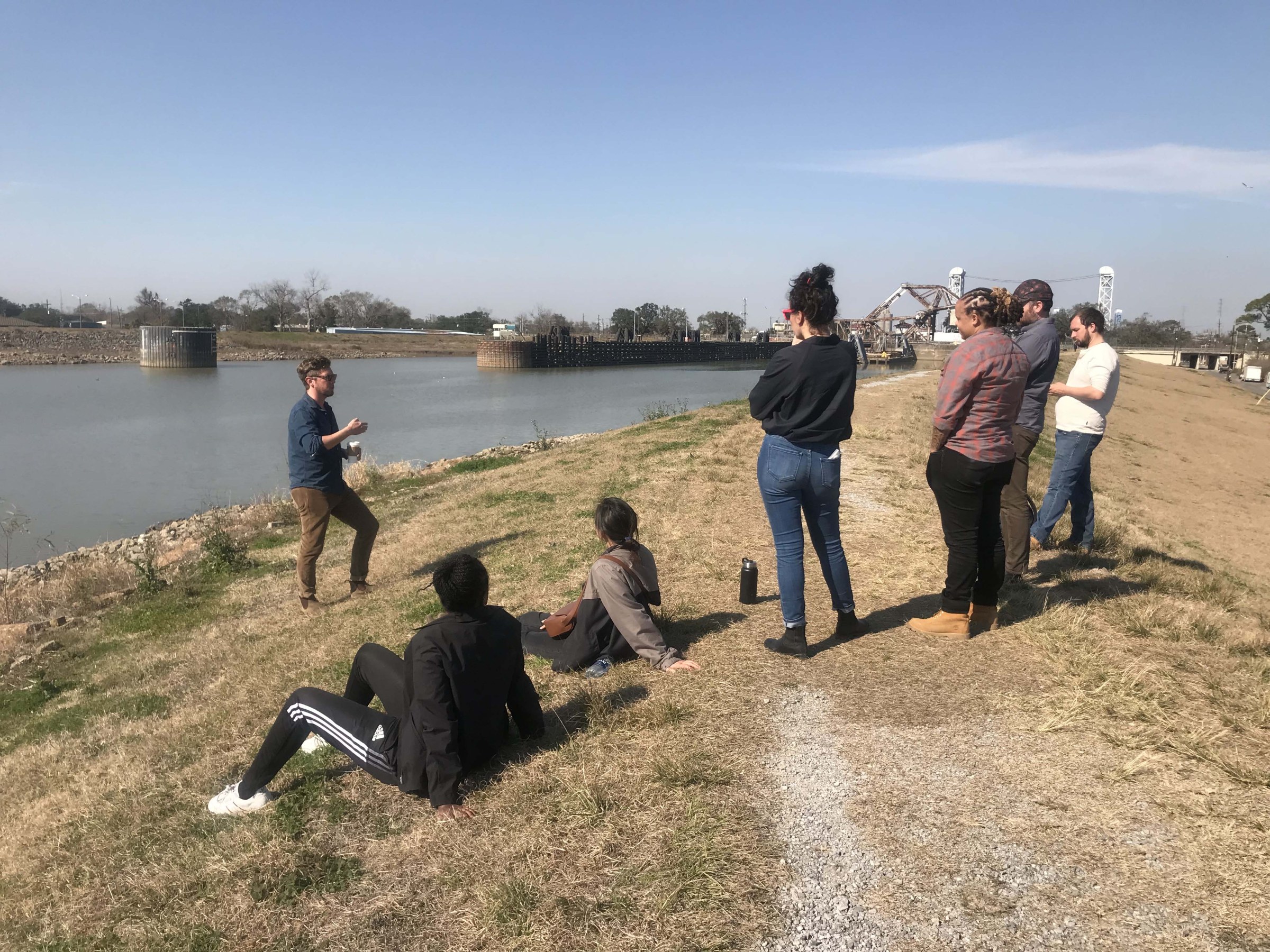 While Plot of Land launched in May 2023, plans for the series initiated in early 2021, followed by newsroom hiring in late 2021 and a year of researching, reporting and editing starting in 2022. The series launch this year coincided with a session at the American Planning Association's annual conference in Philadelphia.
"We wanted to talk to planners and designers about why these issues are important and how we can be impactful over longer periods of time," Jenisch said. "Planning is one of the fields that has to reckon with systemic challenges it helped put in place."
Another target audience for the podcast is educators. Jenisch and Mobley compared the podcast to the next step for anyone who's been exposed to information about the intersections of place, race, and oppression but wants to know more and take action. The podcast also allowed the team to work with experienced journalists to make the content both compelling and engaging for a listener, said Jenisch.
"We were inspired by much more radical and deeper work, oriented toward long arches of change," said Sue Mobley. "The podcast is about how to storytell longer histories of how we got here and what that implies for making a just world."
Although another series for Plot of Land isn't in the works, Jenisch and Mobley didn't rule out the possibility. For now, they want to get the current episodes in front of policymakers, planners, designers, architects, educators, philanthropy groups and the general public. They are also hoping to receive feedback about the podcast, such as how people are using it, or receive more stories that others have to share. Feedback can be sent to research@monumentlab.com or njenisch@tulane.edu.
Read more about Plot of Land on the Monument Lab website: plotofland.monumentlab.com.