Tulane Women in Architecture make T their own
TWIA fabricate to a T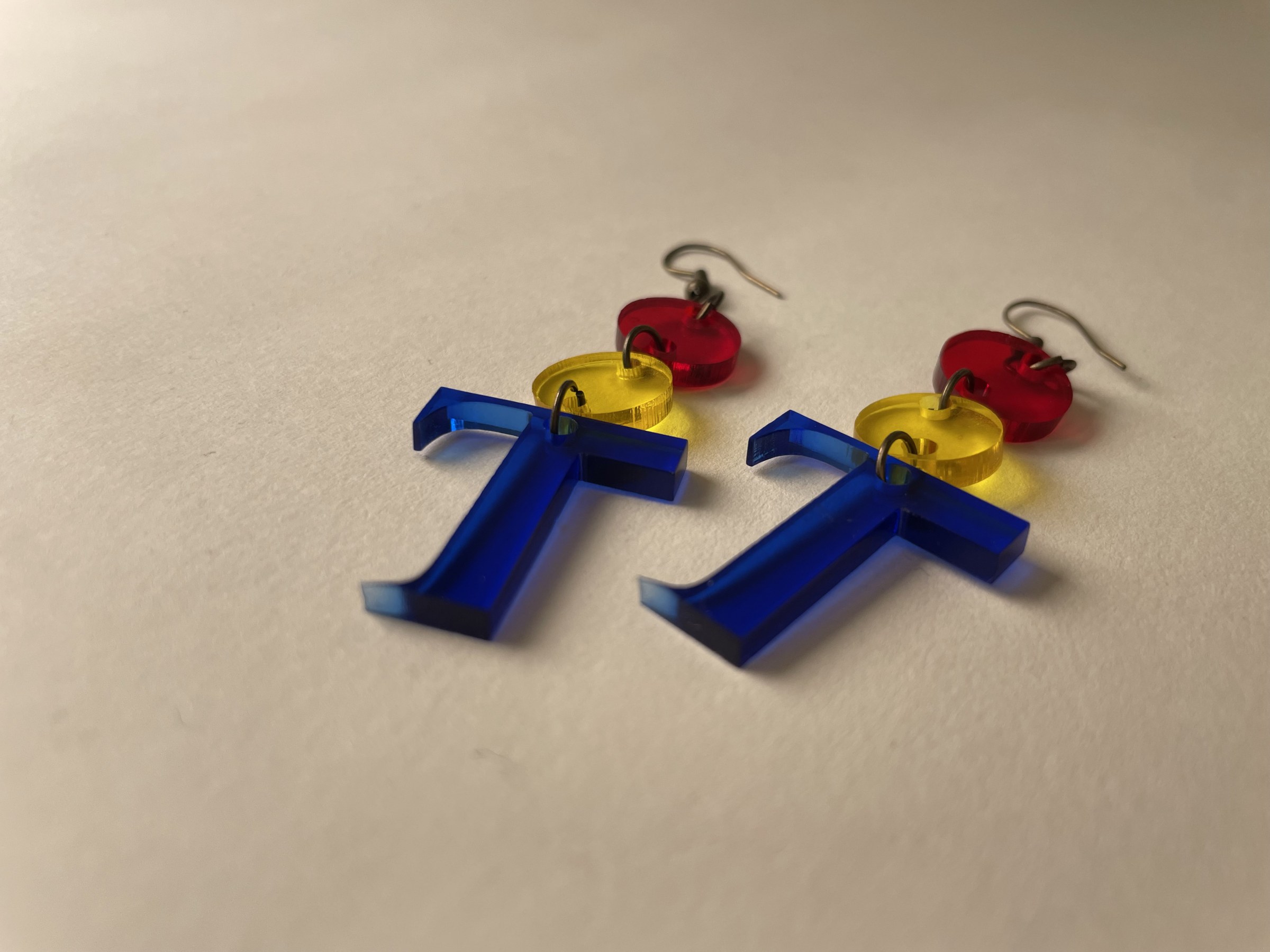 Students in the Tulane Women in Architecture (TWIA) organization recently designed and laser-cut acrylic jewelry featuring Tulane School of Architecture's signature "T" logo and their creations have received a lot of attention on campus. Now TWIA is turning the fun project into a fundraiser.
Students created the jewelry pieces during a collaborative making event with Tulane's Society of Women Engineers, a like-minded organization that TWIA members met through the Newcomb-Tulane College Institute. This the second time the two organizations held a laser-cutting and jewelry making event at Tulane's MakerSpace in recent years. At the recent gathering, students pre-cut multiple shapes, including the school's unique "T" logo.
"The fun part of the event is we cut everything beforehand and had some pieces leftover so people could draw something quickly in Rhino and then we would cut it for them," said Sophia Lindal, co-chair of TWIA. "People could assemble them into different patterns."
After the event, Sophia immediately got questions and requests.
"I had a ton of extras," she said. "I had a feeling in the back of my mind, 'Once people see these earrings, they are going to want a pair.'"
The "T" was introduced in 2020, following the visual identity refresh led by internationally awarded design firm Pentagram.
TWIA will be making more "T" earrings as a fundraiser to further its two-pronged mission: creating opportunities for professional networking and encouraging work-life balance. On April 19, TWIA will hold its annual Social event to bring together local professionals, faculty and students.
"I think as a student, it's pretty scary to talk to professional architects," Sophia said. "So that's a goal of the organization - to get people more comfortable talking to professional women architects."
To learn how you can purchase your own pieces in TWIA's fundraiser, contact Sophia Lindahl at slindahl@tulane.edu and Natalie Miller at nmiller8@tulane.edu.