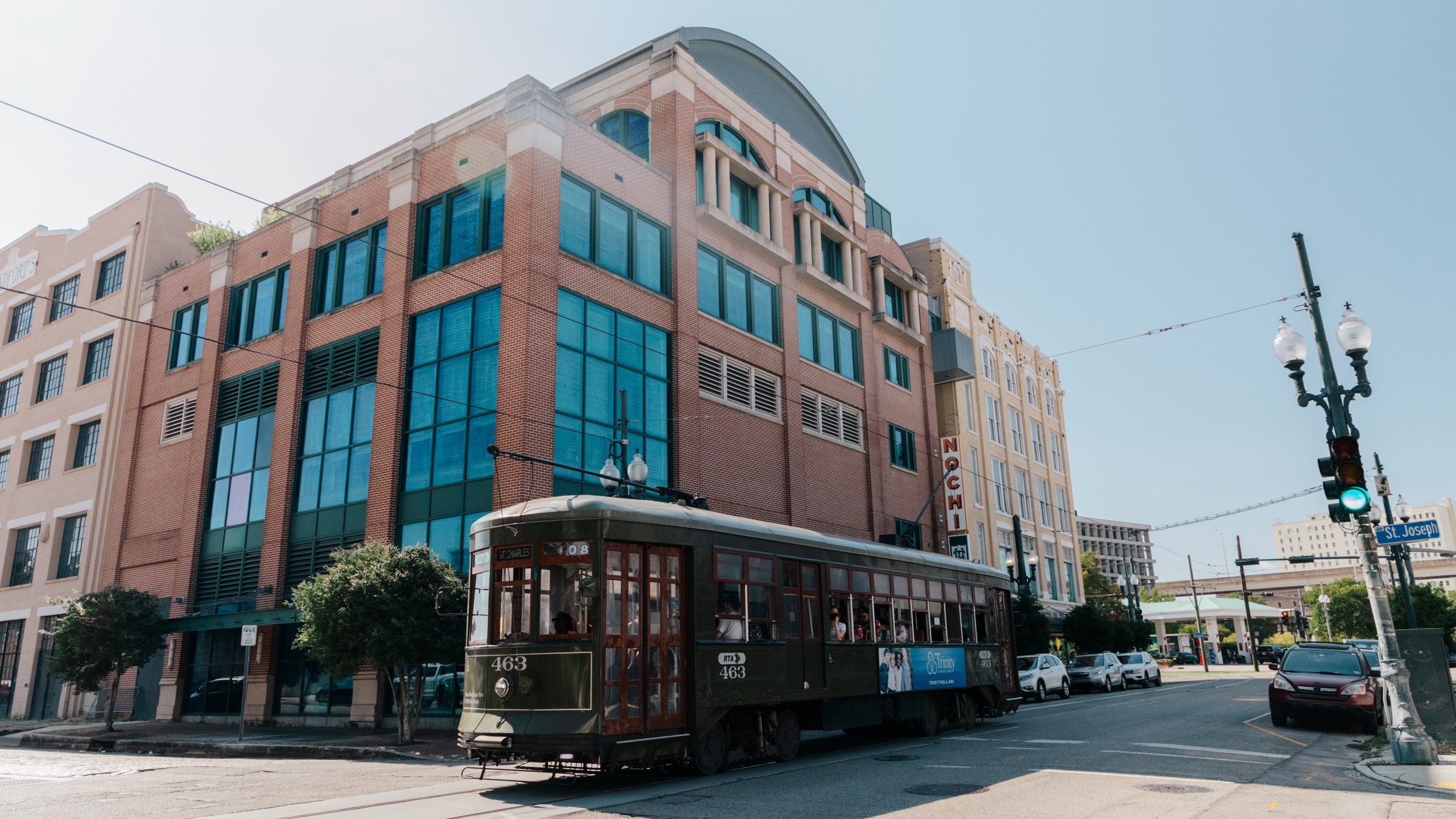 TuSA Downtown
TuSA Downtown at NOCHI (New Orleans Culinary and Hospitality Institute) is the home of the graduate school of the Tulane School of Architecture.
TuSA Downtown
Tulane School of Architecture graduate campus is located at 725 Howard Avenue, along Harmony Circle near the Pontchartrain Expressway. The space, which also houses the New Orleans Culinary and Hospitality Institute, includes 25,000 square feet of classrooms, studios, offices, and meeting and breakout spaces on the 4th and 2nd floors. Read more about the move to NOCHI.
UPTOWN CONNECTION
TuSA Downtown is connected to the Uptown Campus by the Green Wave line shuttle which runs on the hour between the two campuses. Additionally, Tulane has an on-demand ride service that operates outside of normal shuttle times.
FABRICATION
The Print Lab, located on the 4th floor, is a student-run and managed digital fabrication and production center. Resources include a HP Z6 Pro printer and 5 Bambu Labs 3D Printer. More information about can be found on the fabrication page.
SECURITY
The facility has Tulane ID-controlled entry and is accessible to faculty and students after hours and on weekends. A security guard is onsite at the front desk during business hours, and the building is monitored remotely via the security cameras.
HISTORY
The building was originally designed by Ron Filson, former School of Architecture dean, to be a new art studio. Later when NOCHI occupied the building, the well-regarded firm Eskew+Dumez+Ripple redesigned it as a mixed-use space for education.
TuSA Downtown HOURs
725 Howard Avenue, 2nd and 4th floors | Splash Card access 24/7 for TuSA students, staff and faculty | Transportation available via Tulane shuttle.
TuSA UPTOWN HOURs
NQ1 | 8:00am - 7:00pm M-F.
NQ2-5 | Splash Card access at entrance doors for TuSA students, staff, and faculty.