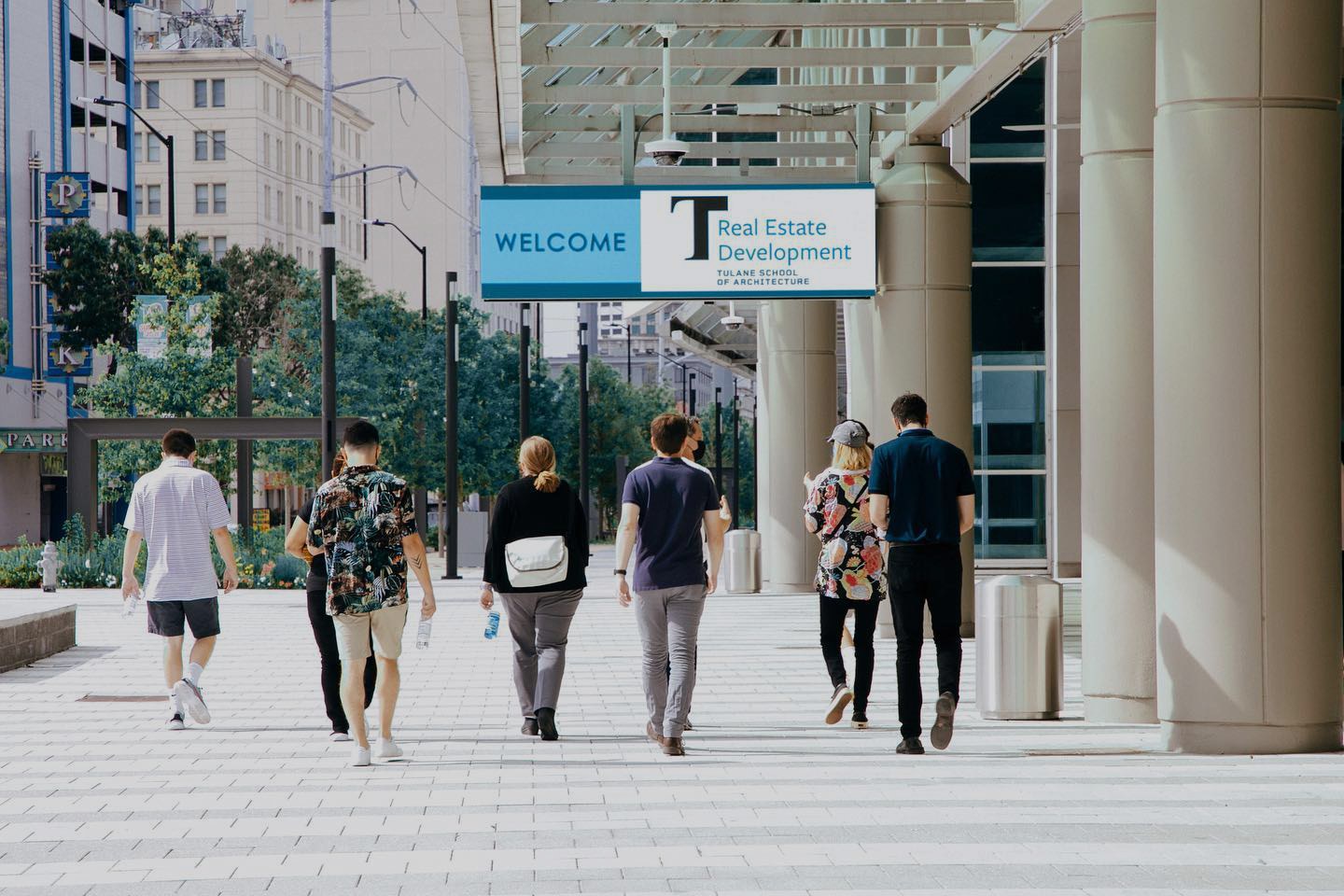 Summer Programs
Get ahead in your education and career during the Summer Programs at Tulane School of Architecture!
In summer 2023, TuSA is offering courses in Design and Real Estate. Students can complete a full minor in one summer or take individual courses.
LEARN ABOUT SUMMER MINORS
HOW TO ENROLL
Tulane undergraduate students wishing to enroll in a full summer minor should fill out the Real Estate Summer Minor Request Form, and the program will complete the full minor registration. Please allow 2-3 business days between completing the form and seeing your registration finalized. Be aware that registrations cannot be processed before an individual student's Registration Time Ticket is opened by the university.
Tulane students wishing to take individual courses can register at the university's official Schedule of Classes portal.
You don't have to be a Tulane undergraduate student to take any of our courses! While non-Tulane students cannot earn a minor transferrable to their undergraduate institution, they can take any or all courses available at TuSA in summer 2023. Non-Tulane undergraduate students must first complete their registration process via the Tulane Summer School website.
COSTS
By taking the full minor, you can save both time and money!
Full-time tuition for each minor is $10,000. Per-credit tuition for individual courses is $1,192 per credit.
HELP
For additional information or to help with registration, please contact Natalia Fuentes at nfuentes@tulane.edu.
For Pre-College Summer Programs, visit our Career Explorations page.