Students work on design-build play space
Students work with families and justice advocates on design-build play space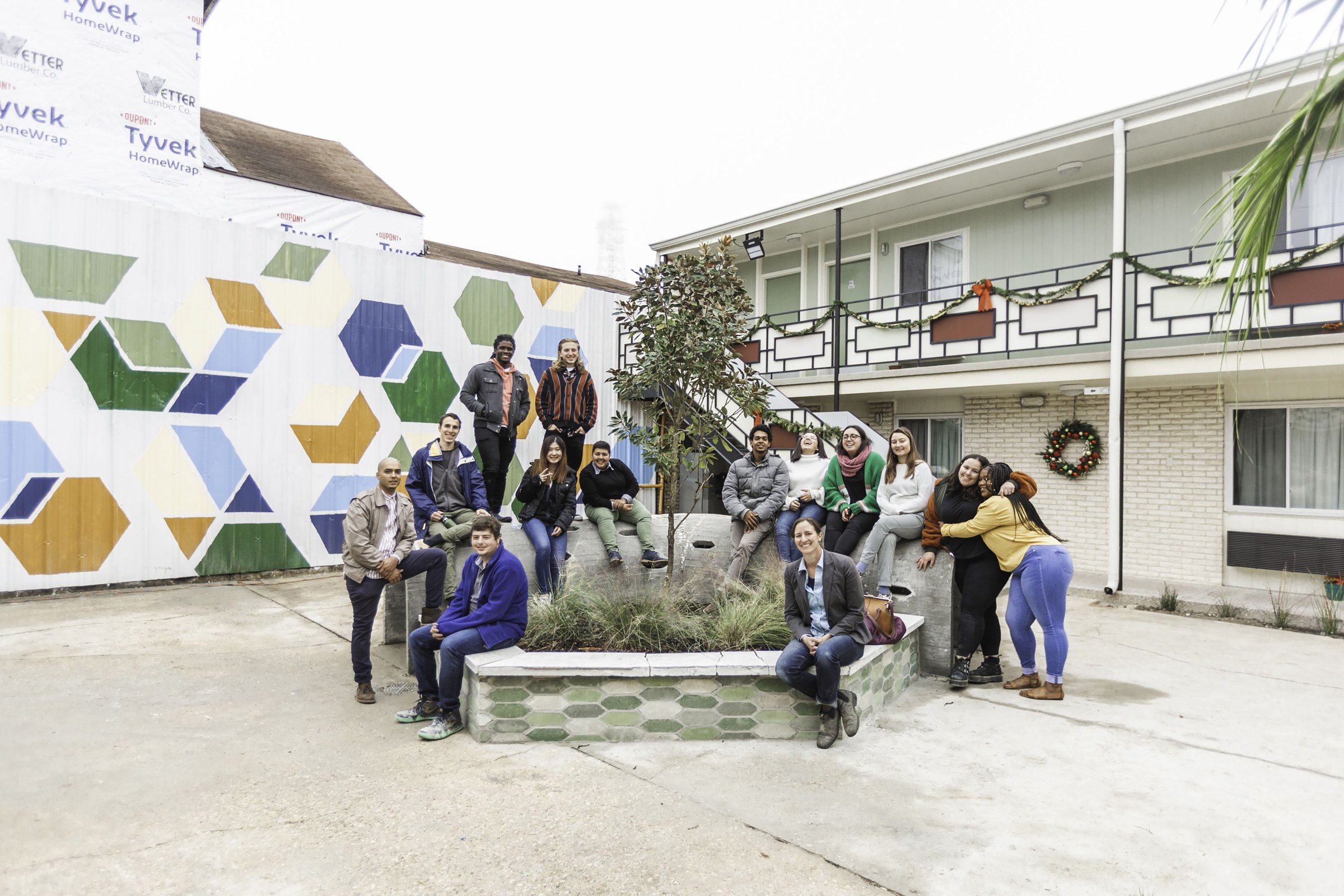 This past fall, the sounds of drills, saws and other power tools were heard around the Albert and Tina Small Center for Collaborative Design. Under the lead of Tulane School of Architecture professor Emilie Taylor Welty, 12 Tulane students were busy at work to design and build HexScape, a playspace for children staying at Hotel Hope, a shelter that provides temporary housing for women and children in Central City.
"Working with Hotel Hope was so fulfilling. To be able to watch our design be built and help the community we live in was an amazing experience," said Yara Hantash, a fifth-year architecture student.
Hotel Hope is a nonprofit, interfaith organization, and one of only a few locations that provides housing to women and their children. The nonprofit provides intensive case management in a safe and loving atmosphere, while guiding their guests to self-sufficiency and self-empowerment. Since opening its doors in 2017, Hotel Hope has served 74 mothers and 162 children, who were once living in their car, on the street, or in uninhabitable conditions. Of the women who have successfully completed the program, 100 percent are in housing today.
To bring to life Hotel Hope's vision of a welcoming and home-like oasis for their guests, 12 Tulane School of Architecture students spent 15 weeks listening to the desires of Hotel Hope staff, led by Sister Mary Lou Specha, held focus groups with mothers, and spent time with children at the site. Although families were in different states of transition from homelessness to stable housing, there was a shared sentiment among the group for happiness and familiarity, which students carried forward into their design work. Throughout the engagement process, students shared a series of designs and ultimately landed on a strategy of hexagonal-shaped play zones, which they dubbed "HexScape." The playful design transforms a barren parking lot in a mid-century motel into a playable landscape with three zones using a mixt of textures and materials— an alligator mulch pit, a tunnel and interactive berm, and a shaky bridge and music wall — all of which encourage children to play, learn, and grow. The addition of plants and a large mural round out the space and add some much-needed vibrancy and greenery.
For their final review in December 2019, students presented their constructed project to Hotel Hope staff and guests, as well as Tulane School of Architecture faculty. During the review, students discussed the labor-intensive but rewarding design process of engagement, data collection, design and construction.
"I would like to thank Tulane for their commitment to the community and being an anchor institution in a city that really needs strong leaders and strong people," said Sister Specha. "The amount of joy that you're going to bring to our children has been insurmountable. It is just a blessing. Thank you so much to Tulane and to the Architecture School, to Emilie and her team and all the students."
In the Spring of 2020, a celebratory event marking the Hotel Hope HexScape project's completion will take place at Hotel Hope. Check the Small Center online event calendar for details.
RELATED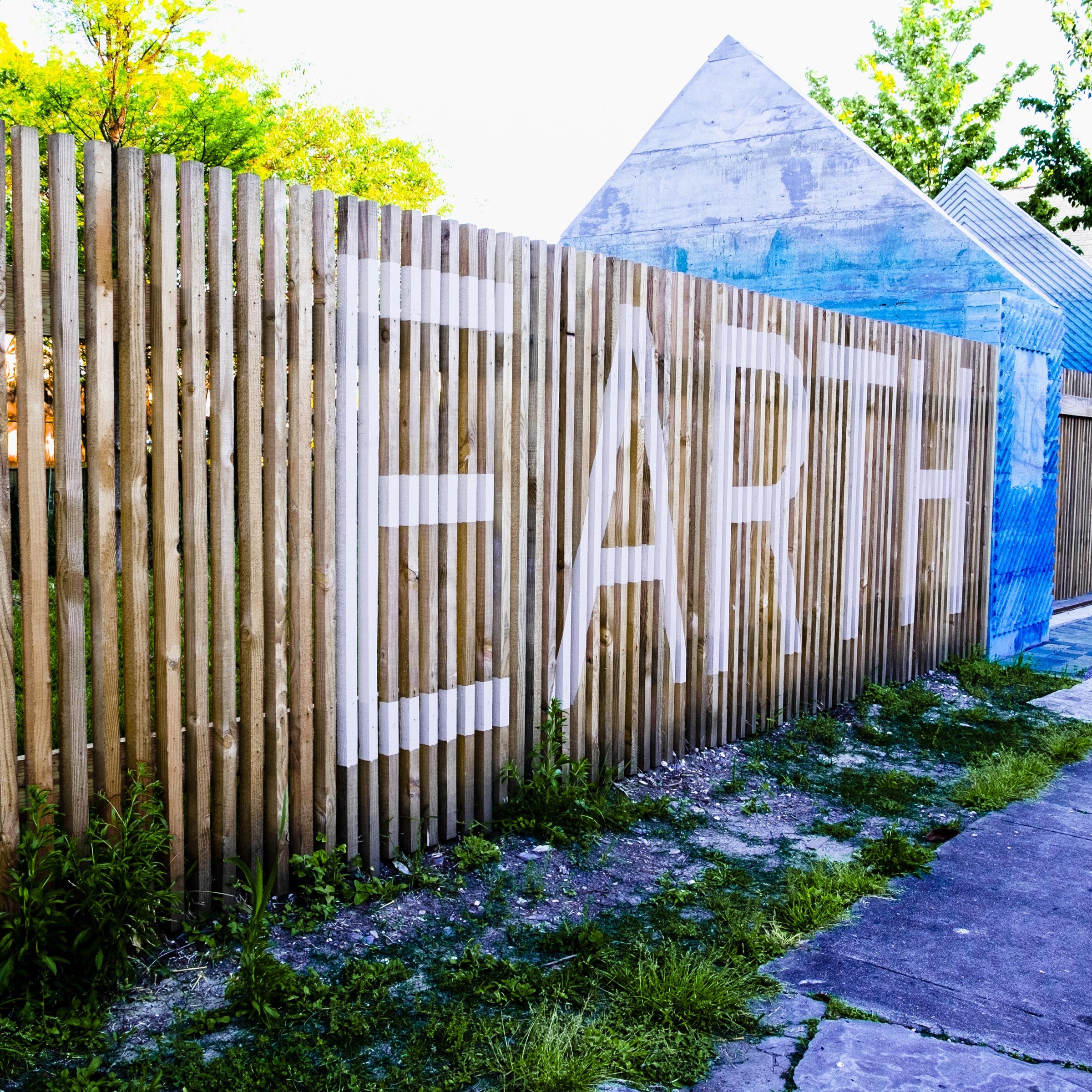 Earth Lab, a design-build project completed by Tulane architecture students, faculty and staff at the Albert and Tina Small Center for Collaborative Design, was recently awarded a national 2020 Architectural Education Award, by the Association for Collegiate Schools of Architecture (ACSA).