Earth Lab design-build studio wins national Architectural Education Award
Earth Lab design-build studio wins national Architectural Education Award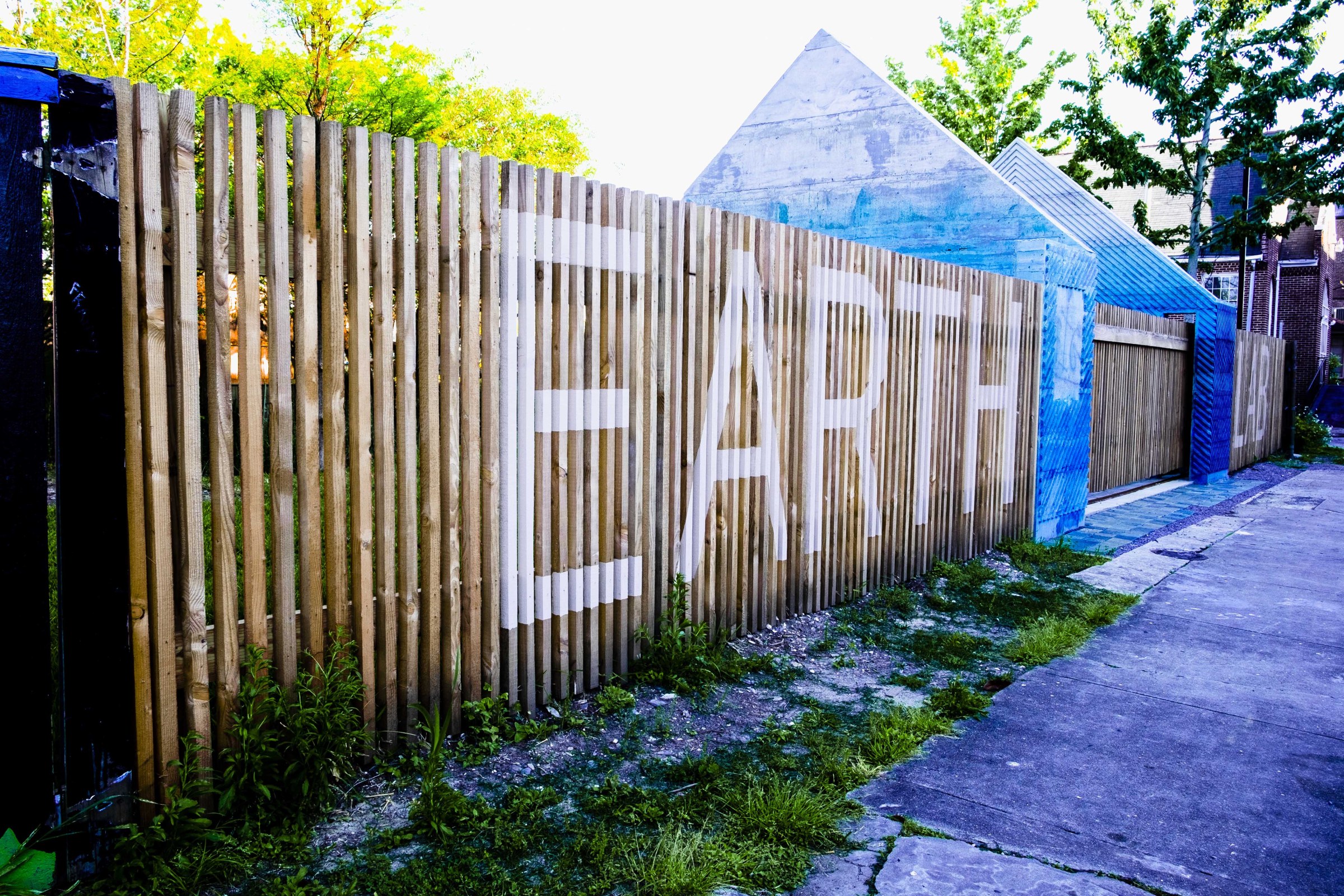 Earth Lab, a design-build project completed by Tulane architecture students, faculty and staff at the Albert and Tina Small Center for Collaborative Design, was recently awarded a national 2020 Architectural Education Award, by the Association for Collegiate Schools of Architecture (ACSA).
Designed and built during the Small Center's Fall 2018 studio at the Tulane School of Architecture, the project was one of three awarded in the ACSA's Design-Build category this year. The studio integrated research on local vernacular building traditions, and involved working closely with a diverse group of local stakeholders. Throughout, the studio sought to combine, hybridize, and discover new possibilities for architecture at the intersection of advanced digital fabrication technologies and sustainable, vernacular methods.
Earth Lab is a multipurpose outdoor classroom, event space, and community facility run by the local nonprofit organization Groundwork. The project provides a new space for the nonprofit, which educates local grade school students about environmental conservation, water management, and urban agriculture. Earth Lab takes cues from the local urban fabric and simultaneously creates a distinctive, vibrant, colorful space befitting the work of the nonprofit. Anchoring the project is a 410 square foot outdoor classroom and gathering space, framed by two 16-foot concrete gable-profile walls, and paved with custom concrete tiling. The walls and pavers are dyed blue with pigment in varying proportions, to create a gradient from dark blue at the ground, to nearly white at the top of the gables. Patterned relief on the surface of the concrete walls was created through the application of a custom set of CNC (computer numerically controlled) form liner.
Earth Lab was designed, built, and constructed in a single semester by a team of 14 students, led by Assistant Professor Adam Modesitt and Nick Jenisch, Adjunct Lecturer and Project Manager at the Small Center. The architecture students on the team were: Michelle Barrett; Kay Curtis; Dana Elliot; Jacqueline Esmay; Jared Faske; Dylan Goldweit-Denton; Clayton Hakes; Emily Kanner; Bryn Koeppel; Riley Lacalli; Caroline LaFleche; Collin Moosbrugger; Margaret Swinford; and Max Warshaw.
Read more about the Earth Lab project on the Small Center website here. Read more about the ACSA 2020 Architectural Education Awards here.
RELATED