Thesis and Capstone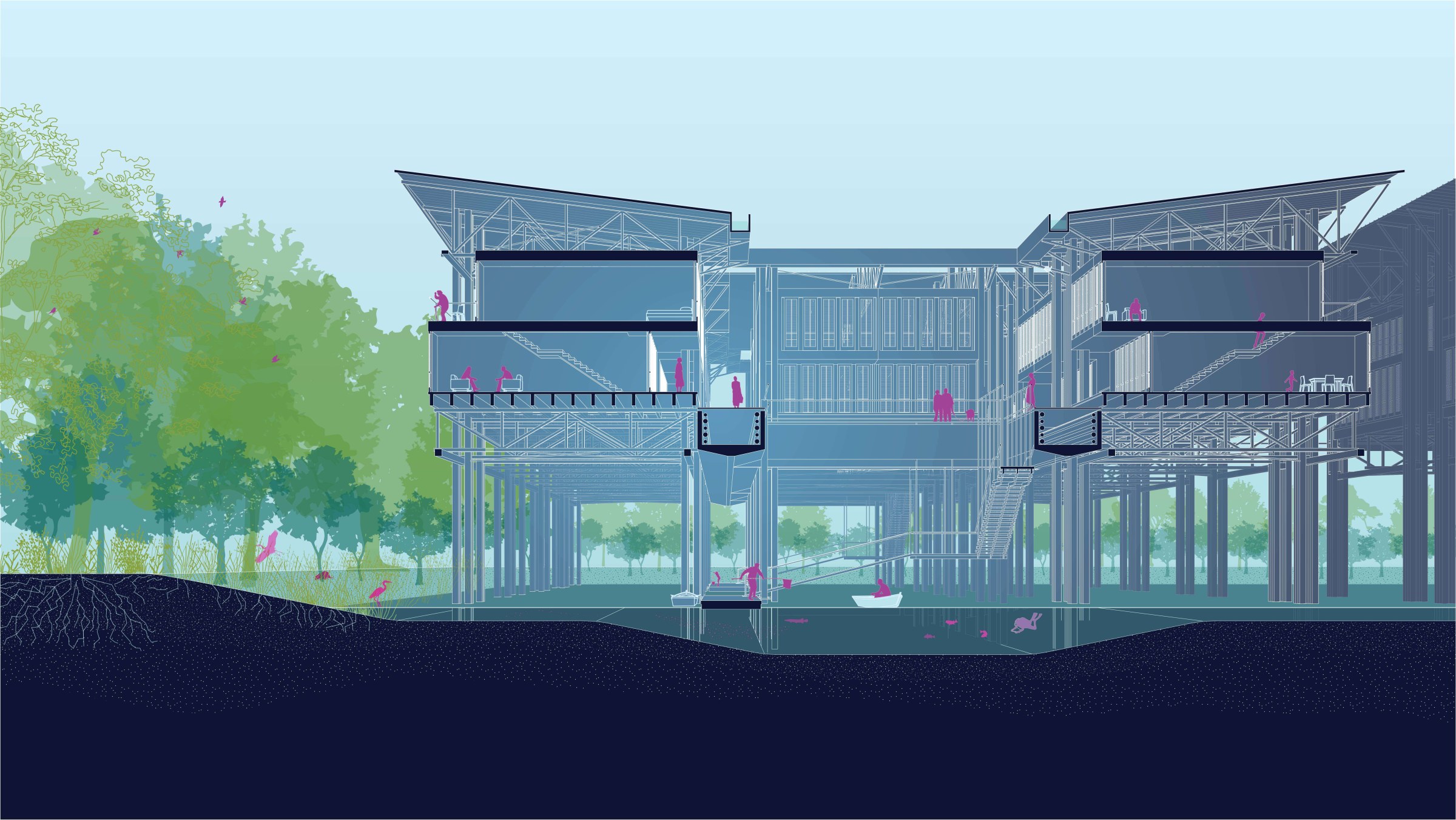 Students across our degree programs have the opportunity to conduct impactful research in the final year of study.
In both the graduate and undergraduate Architecture programs, students can elect to complete a Thesis project. Design students are offered a Capstone project. Historic Preservation graduate students complete a Practicum experience. And graduate students in Sustainable Real Estate Development perform Directed Research. See past graduate projects at Tulane Libraries' collection of Master's Theses - Tulane School of Architecture.
Featured Thesis Projects
The five-year Bachelor of Architecture (BArch) and the graduate Master of Architecture (MArch) prepare students with advanced skills in the areas of history, theory, representation and technology.
The thesis projects address a clear subject matter, identify actionable methods for working, and generate knowledge relative to their findings that ultimately contribute to architectural discourse.
In the fall semester, students conduct research and process work that leads to designing a project according to crucial principles and parameters embedded within the discipline of architecture.
The outcome of these activities is considered an architectural thesis, presented in the spring semester. In both semesters, each student is guided by a faculty thesis director.
See more projects at our Featured Thesis page.