Landing Page with Images
Research Studios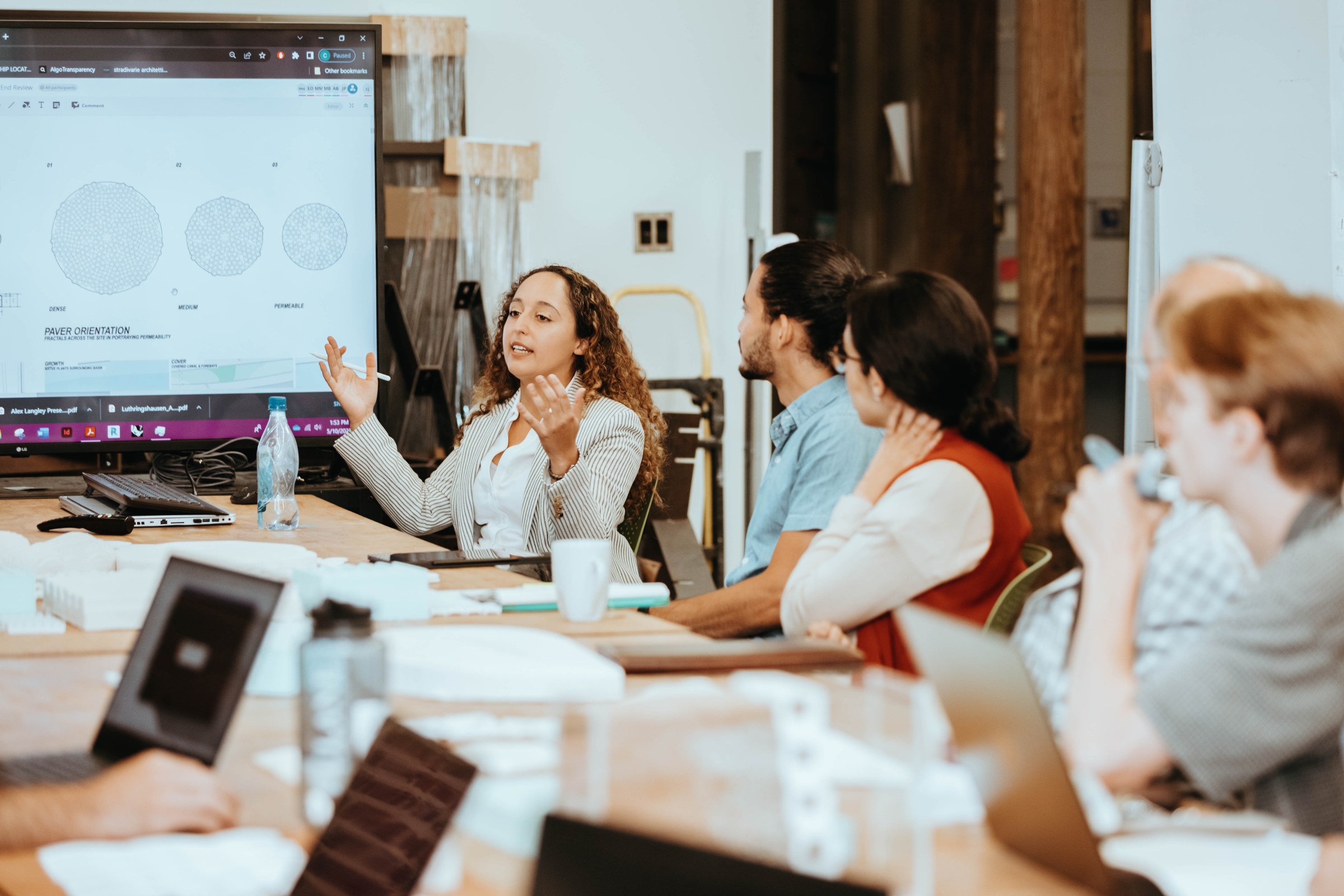 Research Studios focus on a single topic, place, or phenomenon over three years, delving into greater detail and complexity in each cycle. Each studio will work toward the production of scholarly outputs such as books, monographs, articles, symposia, and exhibits. Students will have the opportunity to select several of these studios during their time at Tulane. See below for a list of the ongoing Research Studios, the lead instructor, and short descriptions.
Students at Tulane School of Architecture participate in design research that tackles some of the world's most pressing contemporary problems through architecture.
Fall 2022
STUDIO
Contemporary Architecture in Historic Contexts
Fall 2022. Open to undergraduate students only.
Lead Instructor: Ammar Eloueini, Professor of Architecture
This Research Studio focuses on contemporary architectural interventions in historic contexts. For its third year, the studio will focus on the entirety of Magazine Street from the edge of the French Quarter up to Audubon Park. Students will study the historic fabric and the new developments and work on a number of new proposals learning how to be deliberate when making decisions as participants and actors in the evolution of the identity of a place.
studio
Architecture through competitions; A process of synthesis
Fall 2022. Open to undergraduate students.
Lead Instructor: Juan Medina Revilla, Adjunct Lecturer in Architecture
This research studio aims to broaden the skills of design and developing complex ideas within the competition process and delivery format. Visual representation, scale, architectural language, layout and hierarchy are going to be concepts that will play an essential role in the studio. Two or three real competitions with different scales and sites will be the basis of the studio investigations.
studio
NAS Gulf Research Studio
Fall 2022. Open to undergraduate and graduate students.
Lead Instructor: Liz Camuti, Visiting Assistant Professor of Architecture and Landscape Architecture, along with Margarita Jover, Associate Professor in Architecture
The Gulf Coast Research Studio is organized as a road map to produce a Climate Adaptation Plan (CAP) for the Deltaic Region able to catalyze partnerships and support for implementation. The timeline is organized into three parts: conceptualization, engagement and knowledge development, and implementation preparation. The fall studio is focused on Phase 1, Conceptualization. Research will range from the building, material, infrastructure, to landscape scales.
Studio
URBANbuild 18, Phased Urban Impact
Fall 2022 - Spring 2023. Open to undergraduate and graduate students.
Lead Instructor: Byron Mouton, Lacey Senior Professor of Practice in Architecture
Since 2005, the URBANbuild (UB) program has realized a body of housing work, primarily in the economically challenged neighborhood of Central City. Last year UB initiated a master planning partnership with the Bethlehem Lutheran Church of New Orleans, and phase one of an anticipated four unit multifamily complex was completed. This UB18 studio will envision phase two developments of that complex. The outcome of fall semester research and design efforts will be realized in the spring through the fabrication of a home by students.
Studio
Town. House. Urban development and housing in the margins
Fall 2022. Open to graduate students only.
Lead Instructor: Jon Tate, OJT
This research studio offers graduate students the chance to work on issues of housing in the margins of urban areas. Jon Tate, principal of the award winning firm OJT, will lead this studio as the Tulane's Favrot Visiting Professor for the fall of 2022.
Studio
Culture, Craft, and Commemoration
Fall 2022. Open to graduate students only.
Lead Instructor: Smith Marks, Perkins + Will
How can design celebrate the narratives of some of our most defining cornerstone institutions, from schematics to detail scale? With a focus on the Dew Drop Inn in New Orleans and the Motown Museum in Detroit this studio will develop approaches to culturally rich urban sites and programs. The studio is led by Smith Marks of the global firm Perkins & Will.
Spring 2023
Studio
Metamorphosis: Forest to Fiber, Translation to Transformation
Spring 2023. Open to undergraduate and graduate students.
Lead Instructor: Judith Kinnard, Professor of Architecture
This research studio pedagogy engages the cultural history of materials, their technical qualities and their formal expression in the design studio. The studio is focused on Mass Timber and is organized in three components: it begins with a cultural and geographic introduction to southern forests, then introduces silviculture and traditional and advanced forest products before initiating detailed design inquiry through the theme of translation and transformation.
Studio
Addis Ababa River City, the Upper Kebena River Project
Spring 2023. Open to undergraduate and graduate students.
Lead Instructor: Ruben Garcia Rubio, Assistant Professor of Architecture and Urbanism
Addis Ababa, Ethiopia's capital city, has rapidly evolved doubling its population in recent years. This unprecedented demographic boom has brought uncontrolled urbanization, lack of basic services, and eventually challenges brought by climate change. The "Addis Ababa River City" research project was created to address the aforementioned challenges through urban and architectural design, specifically a holistic urban strategy for Addis Ababa, where its main elements are the more than 60km of rivers and streams that weave through the city.
Studio
Sustainability in the Tropics, FCAT Ecuador
Spring 2023. Open to undergraduate and graduate students.
Lead Instructor: Small Center
What is sustainable design? This Research Studio aims to consider this question in the context of the tropical Andes in partnership with FCAT (Fundación para la Conservación de los Andes Tropicales), a non-profit based in Ecuador dedicated to the conservation of tropical biodiversity. Through investigating materiality and building function, community input, and the environmental importance of the region, the studio aims to create a site-specific sustainable design framework and toolkit as well as offer insight into sustainability in the region.
This Mintz Global Research Studio includes travel to Ecuador.
Studio
Heritage at Risk Studio - Barbados
Spring 2023. Open to undergraduate and graduate students.
Lead Instructor: Brent Fortenberry, Director of Historic Preservation and Christovich Associate Professor of Historic Preservation
From long-term climate change, short-term disasters, and growing developmental pressures, throughout the globe heritage resources are under increasing external threats. The Heritage at Risk Studio seeks to identify threatened built heritage resources and develop sustainable strategies to create more resilient heritage resources. The Heritage at Risk Studio will undertake conservation management plans for Bridgetown, Barbados, a World Heritage Site.
Studio
Urban Conservation Studio II
Spring 2023. Open to undergraduate and graduate students.
Lead Instructor: Toni DiMaggio, Adjunct Lectuter in Historic Preservation
The Urban Conservation Studio is a Preservation studio with a concentration on documenting, analyzing, and planning for the preservation of groups of buildings and their settings as a basis for understanding the technical, theoretical, and procedural aspects of urban heritage conservation. The course includes intensive study of representative historic residential and commercial districts in the region. Students will work both independently and in teams to learn professional preservation planning concepts and methods.