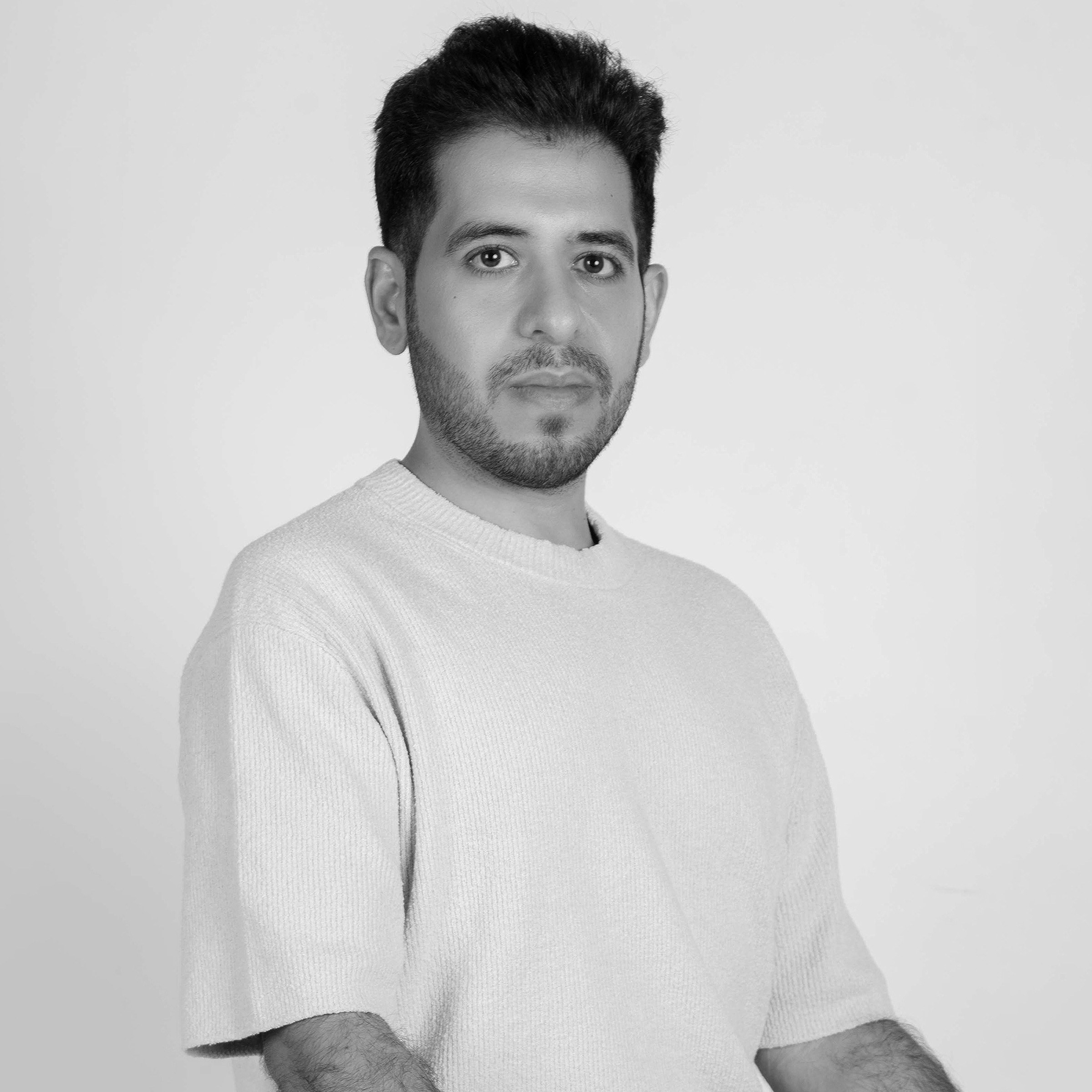 Contact
Courses
Research Studio: Data-Driven Environmental Conditioners
Research Seminar: Responsive Machines
Core Studio: Collective Housing/Second Year  
Advanced Digital Media Course
Education
Post-Professional M.Arch & a Certificate in Media and Modernity, Princeton University
B.Arch, Southern California Institute of Architecture
Foundation Degree, Architectural Association School of Architecture
Zaid Kashef Alghata
Visiting Favrot Professor
Zaid Kashef Alghata is a Bahraini-Iraqi designer, researcher, and educator.
Kashef Alghata is the founder of House of ZKA, a practice focusing on design as a structural reform driver. The work explores the intersection of built and natural environments, emphasizing climate and material culture to expand the architectural domain to include non-civic structures.
House of ZKA is currently collaborating with Atelier Wei, a Wuhan-based office, on large-scale projects in China's Hubei Province to activate rural values through cultural and economic revitalization. Kashef Alghata's individual and collaborative work was exhibited at the Bi-City Biennale of Urbanism/Architecture in Shenzhen, the Jai & Jai Gallery in Los Angeles, and the Museum of Modern Art in Bologna. Previously, Kashef Alghata practiced with several offices, including Gensler in Los Angeles and UNStudio in Hong Kong, on theaters, residential towers, and mixed-use developments of various scales.
Prior to joining the faculty at TuSA, Kashef Alghata taught at the Rhode Island School of Design and was the Joseph F. Thomas Visiting Professor at the Carnegie Mellon University School of Architecture, where he launched the first of a series of events titled "Architecture's Ecological Restructuring," a platform that brings together historians, theorists, researchers, and practitioners to challenge conventional disciplinary limits. The Sustainability Initiative, the Frank-Ratchye STUDIO for Creative Inquiry, the University Lecture Series, University Advancement, the College of Fine Arts, the Master of Science in Sustainable Design Program, and the Center for the Arts in Society supported the project.

Kashef Alghata received a Post-Professional M.Arch and a Certificate in Media and Modernity from Princeton University, a B.Arch from the Southern California Institute of Architecture, and a Foundation Degree from the Architectural Association School of Architecture.