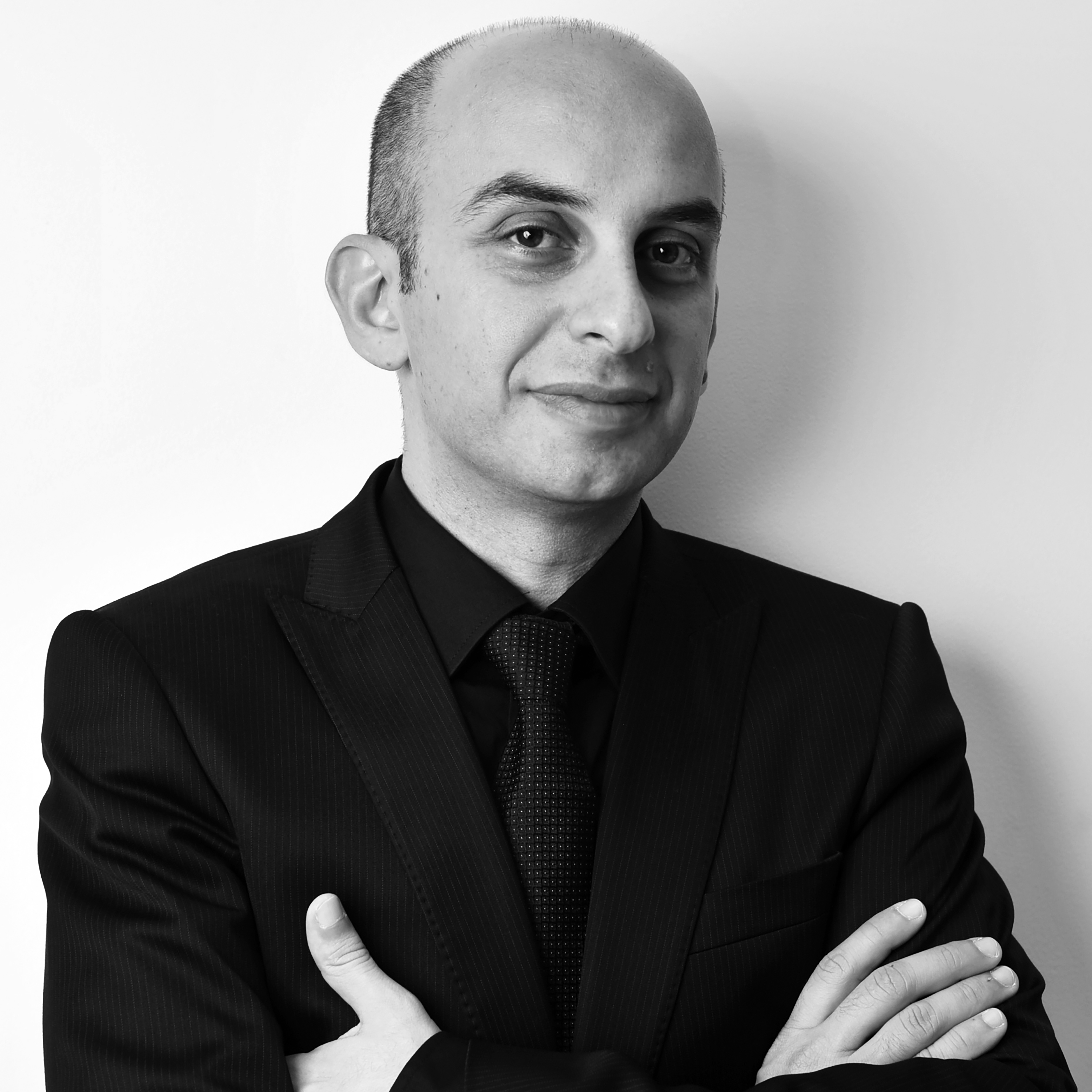 Contact
Courses
ARCH 4041/5051 - Research Studio
ARCH 5980/6980 - Thesis Preparation
ARCH 5990/6900 - Thesis Studio
Education
Master of Science in Advanced Architectural Design, Columbia University, School of Architecture Planning and Preservation
Master of Architecture, Ecole Nationale Superieure d'Architecture Paris-Malaquais
Ammar Eloueini
Professor of Architecture
Ammar Eloueini (French American born in Beirut, Lebanon) is a registered architect who established AEDS | AMMAR ELOUEINI DIGIT-ALL STUDIO in Paris. The office has operated with locations in Europe and the United States since 1999.
AEDS has completed projects at different scales in a range of geographic locations. Current projects include a 10,000sqft residence/retreat in Tasmania for David Walsh (owner of MONA: Museum of Old and New Art), an office building expansion and renovation, several residential and commercial spaces. For a decade in the early 2000, Eloueini worked closely with Japanese fashion designer Issey Miyake on six retail spaces in Paris, London and Berlin.
Over time, the office has developed an expertise in solving a large number of design problems, while serving a wide range of clients including the Norwegian Ministry of Petroleum, the Museum of Contemporary Art in Chicago and choreographer John Jasperse in New York. This diversity of clients and project locations have one thing in common: the office's commitment to creativity, innovation and quality. AEDS's work has been recognized with a series of awards including the New York Architectural League's Emerging Voices, eleven AIA (The American Institute of Architects) Design Excellence awards and the French Ministry of Culture Nouveaux Albums des Jeunes Architectes.
The work of Ammar Eloueini is part of five museum's permanent collections: The Museum of Modern Art (MoMA) in New York City, the Centre Georges Pompidou in Paris, the Canadian Centre for Architecture (CCA) in Montreal, Disseny Hub (DHUB) in Barcelona and The Ogden Museum of Southern Art in New Orleans.
As an educator, Ammar Eloueini chaired the Digital Media Program, as well as taught design studios, theory and digital fabrication seminars at the University of Illinois in Chicago. Currently Eloueini is a tenured Favrot Professor of Architecture at Tulane University in New Orleans and regularly serves as thesis advisor at the Ecole Nationale de Création Industrielle (ENSCI) in Paris.
Ammar Eloueini received, with honors, the Master of Architecture degree of Diplômé par le Gouvernement from the Ecole Nationale Supérieure d'Architecture Paris-Malaquais in Paris and a postgraduate Master of Science in Advanced Architectural Design from the Graduate School of Architecture Planning and Preservation at Columbia University in New York City. Eloueini has participated in several symposia and exhibitions, including "Mixing It Up With Mies" at the Canadian Centre for Architecture and the Venice Biennale in Italy. In addition to several solo and group shows, the work of Ammar Eloueini has been documented by two bilingual monographs, published by Damdi in Korea and AADCU in China.