Tulane School of Architecture releases The ReView with Actar Publishers
The ReView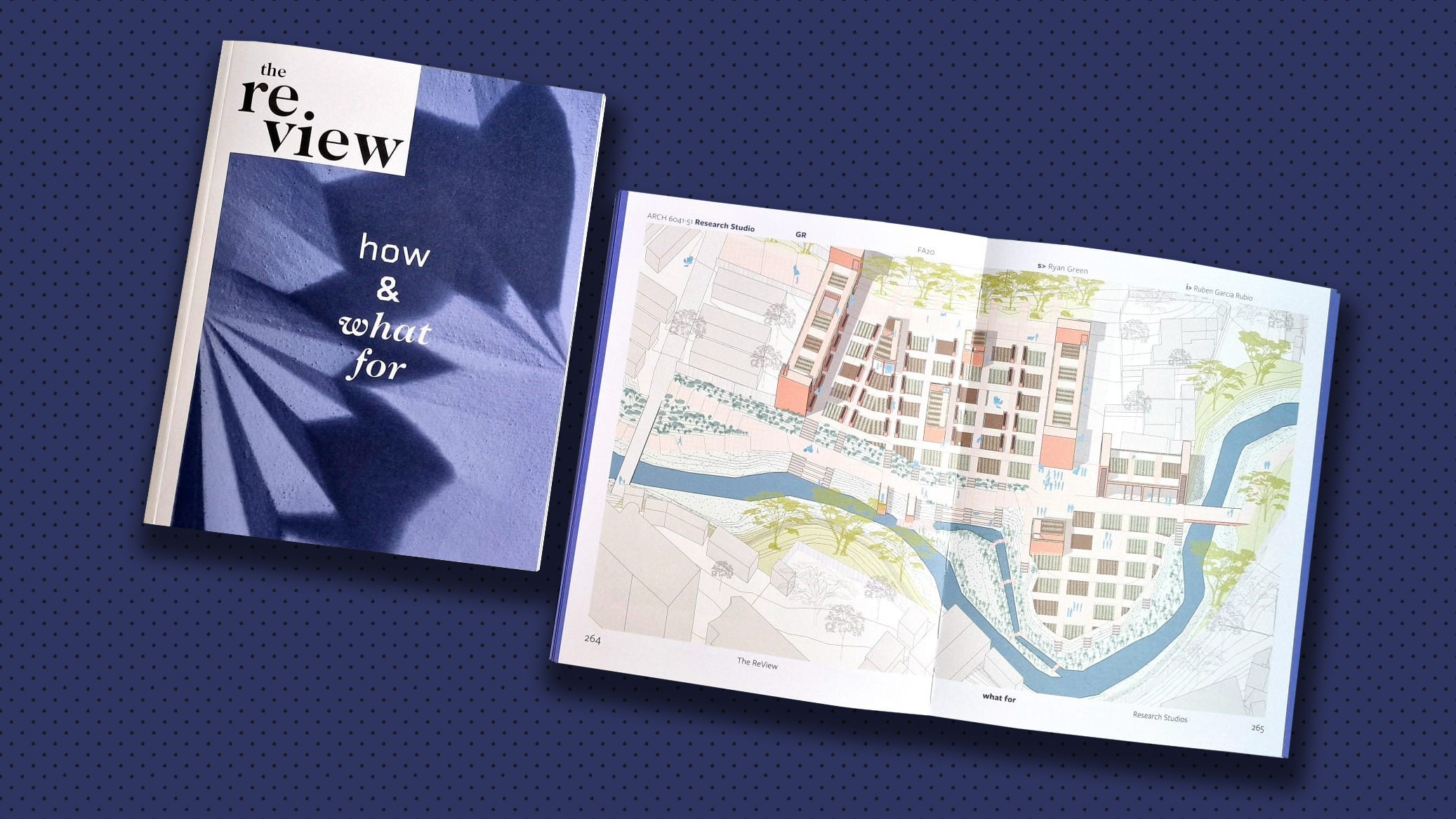 images courtesy of Actar Publishers
The ReView catalogs innovative
student and faculty work
Tulane School of Architecture is proud to present 'The ReView: How and what for,' published by Actar, featuring the pedagogical project through the work of both students and faculty over the past few years.
The book is organized into two main blocks, "how" and "what for". On the one hand, "how" exposes the core education with the initial sequence of courses and studios and their exceptional pedagogical methodologies. On the other hand, "what for" talks about the purpose of the Tulane School of Architecture's academic work in addressing the social, economic, and environmental reality we face today.
The conceptual link that connects the "How?" and the "What for?" is the idea of innovation. In a time of global crisis, the revision of academic programs is crucial to educate new architects, designers, historic preservationists, and real estate professionals to address social and environmental challenges from an innovative perspective.
Faculty editor Andrea Bardón de Tena led the book's curation and production with a team of student assistants: Gabe Darley, Chelsea Kilgore, and Giuliana Vaccarino.
The ReView is available for sale through all major book retailers, including Amazon, and on the Actar website, which includes a preview of the book.
The ReView is organized sequentially, from first year studios to research and thesis studios, along with digital media courses and special design-build programs, such as URBANbuild and the Albert and Tina Small Center for Collaborative Design.
Research and professional work of faculty at Tulane School of Architecture is highlighted in The ReView. Dean Iñaki Alday provides the book's introduction, while faculty Jesse M. Keenan, Edson Cabalfin, Scott Bernhard, and Kentaro Tsubaki contribute essays. The book also showcases images from across the school's programs, lectures, events and Fabrication Labs.
Copies will also be available for sale at a book presentation and celebration event at 11:30am on Friday, April 21, outside the Tulane School of Architecture's NQ1 Pavilion, on Tulane's Uptown Campus in New Orleans, LA.