Faculty, alumnus renovates historic building for new fitness studio
Real Estate in real life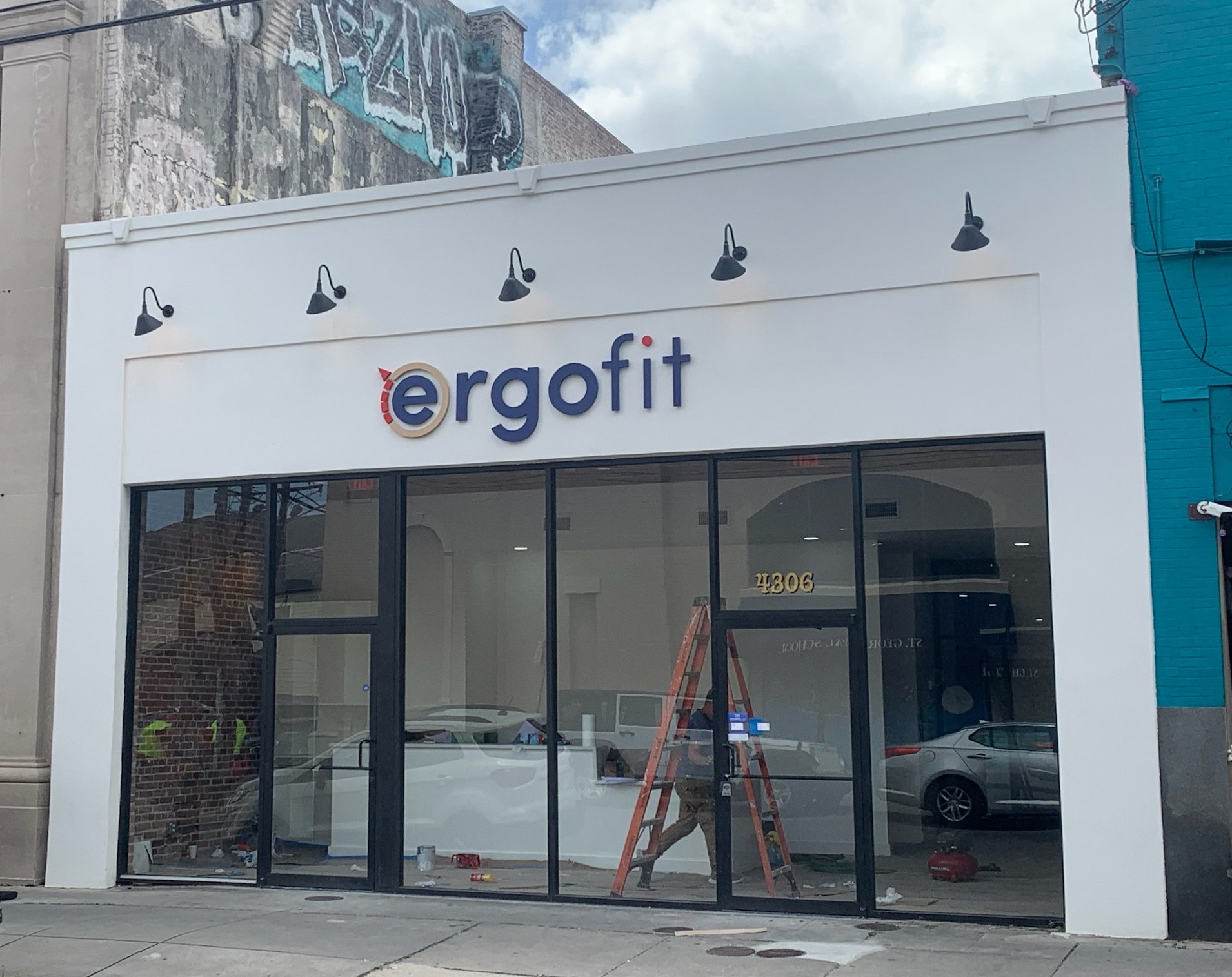 Venture merges real estate experience with fitness passion
Associate Director of Real Estate Development and alumnus John Huppi (MSRED *14, SSE '11) has put his expertise to work, renovating a historic retail space on the Magazine Street commercial corridor in New Orleans with plans to open a new business – ErgoFit, a boutique fitness studio – inside the building in May 2023.
The project is a merging of John's experience and interests in real estate development with other hobbies and passions, including his years of competing in national and international rowing competitions with his wife, Hannah Huppi, a fellow Tulane alumna (Freeman, B '11).
The duo is also partnering with longtime friend Jonathan Dejean on the renovation and business venture. ErgoFit is a 3,500 square foot studio focused on class-based cardio with specialized equipment for indoor rowing, biking and skiing.
"Real Estate Development is special, in that you can bridge gaps between the things that you are passionate about," said John, whose role in the venture has been to oversee the acquisition and redevelopment of the property to prepare for tenant occupancy. "This project was a win-win because it allowed me to marry my various interests."
The 100-year-old building, at 4304-06 Magazine Street, was originally Winsberg's Shoe Store but has seen several tenants in the past century, John said. The scope of work required the team to completely rehabilitate the building into a single tenant commercial retail unit. The interior space has seen little changes and still possesses its charming, exposed brick walls and wood joist ceilings.
As Associate Director and Lecturer in Real Estate at Tulane School of Architecture, John made sure to share the renovation with students in the classroom, offering them unique exposure to the real estate development process, as well as other elements and challenges that went into the project.
"This is real-world learning that can't be replicated in a textbook," John said.
Being along an internationally known commercial corridor is a major business opportunity. John said he was also interested in the building's historic features and leading the historic renovation process. The post-COVID shifts in commercial retail to experience-based and service-based retail, was another element of the project that peaked John's interest.
"Additionally, this project satisfies my urge to engage and lead the local community of rowers and other fitness fanatics," John said. "This development brings all those things under one roof, and I could not be happier about the investment and its outcomes."