Inaugural Angela O'Byrne Alumni Award presented to Maziar Behrooz ('85)
Alumni Award Recipient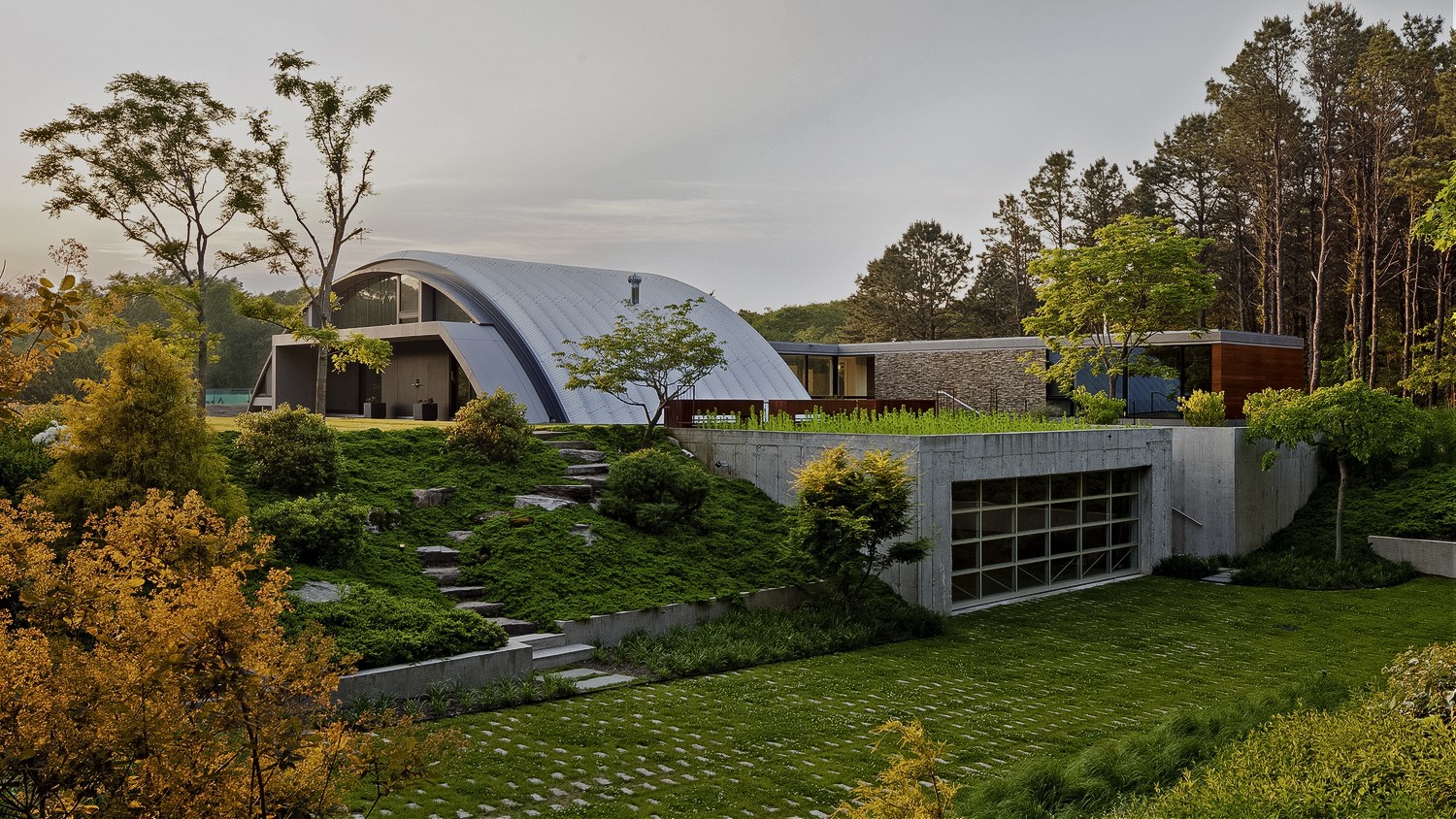 Maziar Behrooz (M.Arch '85), founder of MB Architecture and member of the TuSA Dean's Advisory Council, is the recipient of this year's Inaugural Angela O'Byrne Alumni Award. The award is presented to an alumni coming from a diverse background who demonstrates incredible leadership in the architecture field.
The inaugural Angela O'Byrne Alumni Award was presented over the weekend at the 2022 Tulane School of Architecture Commencement to alumnus and award-winning architect Maziar Behrooz (A '85 and Dean's Advisory Council member). The award recognizes a Tulane graduate coming from a diverse background or community who has become a leader in the architecture field.
Behrooz, an Iranian native who came to the U.S. to pursue his education, is celebrated for his remarkable efforts in sustainable architecture. His innovative designs demonstrate a commitment to maintaining an integrated environment through mindful building. Since 1996, Behrooz has led his firm, MB Architecture based in East Hampton, NY, in implementing these ideas in their designs.
Behrooz was surrounded by architectural elements from an early age. With his mother working in fashion design, and his father as an engineer, Behrooz quickly became familiar with construction and design principles. In his education, he naturally gravitated toward geometric shapes and found particular interest in spatial compositions. He moved away from his home and family in Iran to attend high school in Massachusetts, where he first began to seriously consider the architecture field. Upon applying to colleges, the Tulane architecture program seemed intriguing, though he did not know anything about New Orleans aside from a general knowledge of its vibrant culture. As he would many more times in his career, Behrooz took a leap of faith and chose Tulane to begin his undergraduate studies.
While earning his Bachelor of Architecture at Tulane, Behrooz gained foundational principles that would stay relevant in his career. He found the studio in Richardson Memorial Hall to be "a place of creativity, surrounded by exceptional faculty and peers" and remembers feeling for the first time the satisfaction of "working on a project for months on end and seeing it through to completion." He would later encounter such a feeling many more times, but the initial experience, surrounded by his peers and professors, made Tulane feel like home.
Such a community proved to be a critical part of Behrooz's academic experience. While he was pursuing his degree, the Iranian Revolution began in his home country. He recalls the events "affecting every Iranian student deeply," as suddenly he could not return home, and his family could no longer send money to financially support his education. Withdrawing from school became a looming possibility, leading Behrooz to speak with the Assistant Dean, Steve Jacobs, about financial support. He did so hesitantly, as he cared deeply about school but "didn't have A pluses" on his transcript. Jacobs worked with the Office of Financial Aid to offer Behrooz a full scholarship to continue his education. Upon reflection, Behrooz points to this moment as a critical part of his career path. With such a profound connection, he "could not refuse" when asked to become an Advisory Council member in 2009.
"As good of an education as I had at other schools, Tulane feels like home for me. It goes back to the story of who I became," he says. "The support saved me from dropping out of school. And then who knows what [would have happened]?"
After graduating from Tulane in 1985, Behrooz earned his Master's in Architecture from Cornell University and attended the Institute for Architecture and Urban Studies. Always drawn to natural elements, he moved to East Hampton and started his firm, MB Architecture, in 1996. He noticed a "not quite untouched, but predominantly green" environment, and began approaching architecture as an opportunity to enhance the area's natural elements, rather than take away from them. Behrooz said his firm sees a building as "a mere component, albeit a vital one, of a total environment."
In designing his buildings, Behrooz works mindfully to mitigate the environmental impact that construction intrinsically brings. His team planned and constructed the first green roof in Montauk and used that design to develop others in the area. In recent years, the firm has experimented with utilizing recycled materials in their construction. They conduct diligent research to measure their initiatives' impacts, so as to avoid "green washing" in the sustainable building process.
Because of construction's environmental impact, Behrooz attempts to minimize total reconstruction where possible. He finds "great value in preserving buildings," often pivoting to designing additions or expansions to preexisting buildings, rather than starting new. The buildings that do get started are made to last. Behrooz emphasizes the importance of designing buildings that can "age gracefully," and sustain natural weathering. He encourages clients to embrace natural imperfections, minimizing the need for excessive maintenance.
Sustainably minded homes were not always well received, but Behrooz and his team held strong in their mission. When he began designing in East Hampton in the mid 90s, clients found the ideas unrealistic. Solar panels, commonly used today, were completely out of the question at the time. The firm took the critique as reason to improve their designs and were never discouraged. In recent years, clients have become far more accepting of environmentally conscious designs, and now come to MB Architecture looking for ways to promote sustainability in their homes.
While at Tulane, Behrooz received long lasting advice from professor and mentor Mark Shapiro about advocacy through architecture. Shapiro told him, "First learn how to design a building. Once you know how to master the craft, you can begin to bring in other criteria." Behrooz leads his team with this advice, to be experts in their fields first, and later work to implement environmental factors where they make sense, eventually making that the mission. Behrooz advises young architects interested in sustainability to use the same approach.