MSRED alumnus ('21) leads team on Tesla's largest Supercharger station
Developing sustainably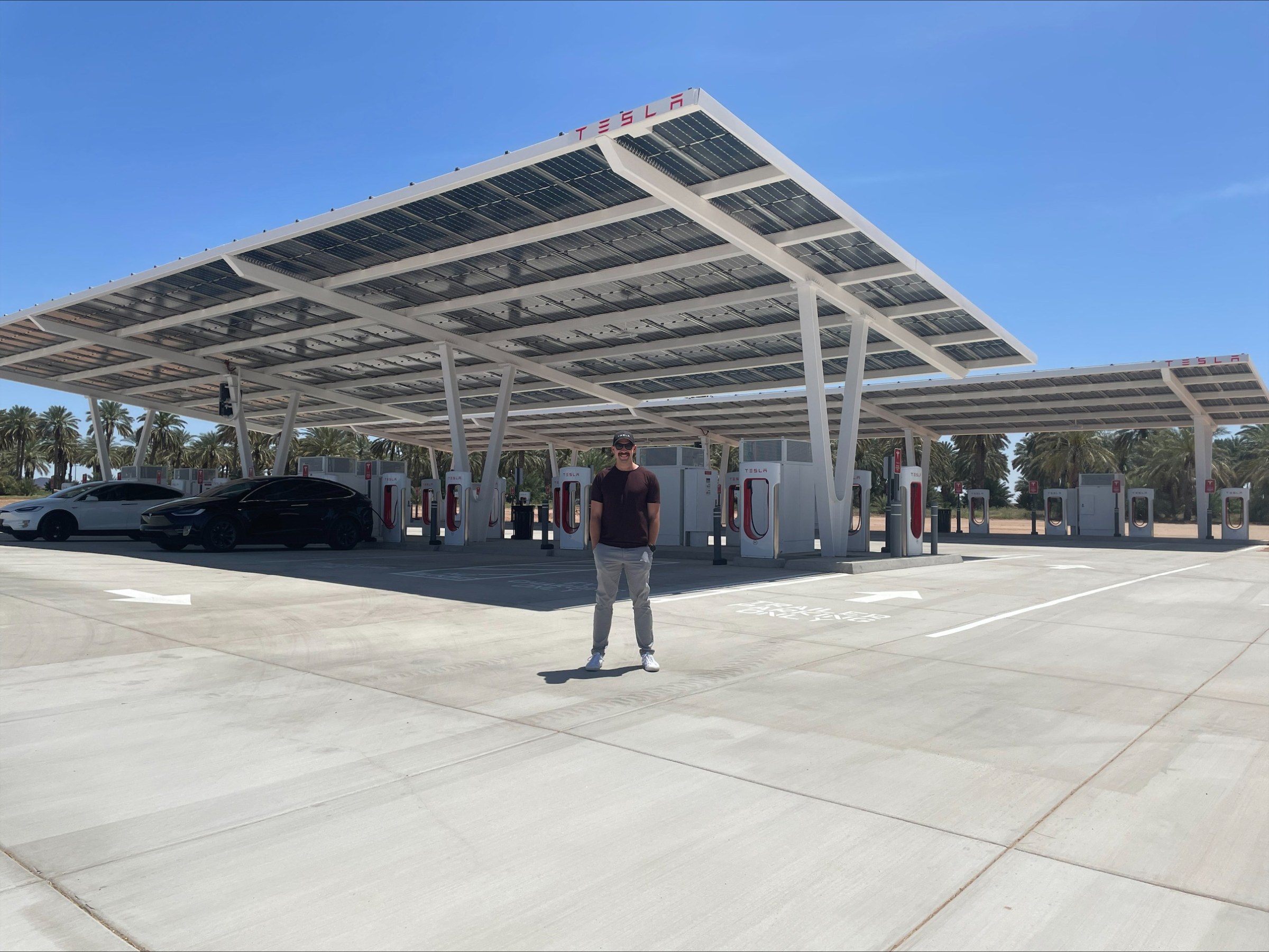 Alumnus Neal Talaske envisioned & opened the largest Tesla Supercharger station. Photo courtesy of Neal Talaske
Venture merges real estate experience with fitness passion
Story by Olivia Roginson
Neal Talaske knew he wanted to build something "big, flashy, and sustainable" when he enrolled in Tulane's MBA/MSRED Dual Degree Program. Two years after graduating he now works as a project developer at Tesla, leading his team to produce Supercharger stations in driving hotspots across Arizona. This year, in a project he deems a "culmination" of his professional goals, Neal and his team created Tesla's largest existing Supercharger station.
Located in Dateland, AZ, the Supercharger station was created to add charging capacity and alleviate congestion between Phoenix and San Diego. It contains 40 charging stalls, a bifacial solar network, and the high functioning Tesla Megapack battery. Neal's supervisor instructed him on the number of stalls needed for the general location, and from there Neal had complete autonomy in the design process.
"It's been such a fun project to work on because it takes all of our systems and products and wraps them into one thing. It's the first sight that Tesla's ever built with that many stalls and all of the solar and megapack from the ground up," he explains.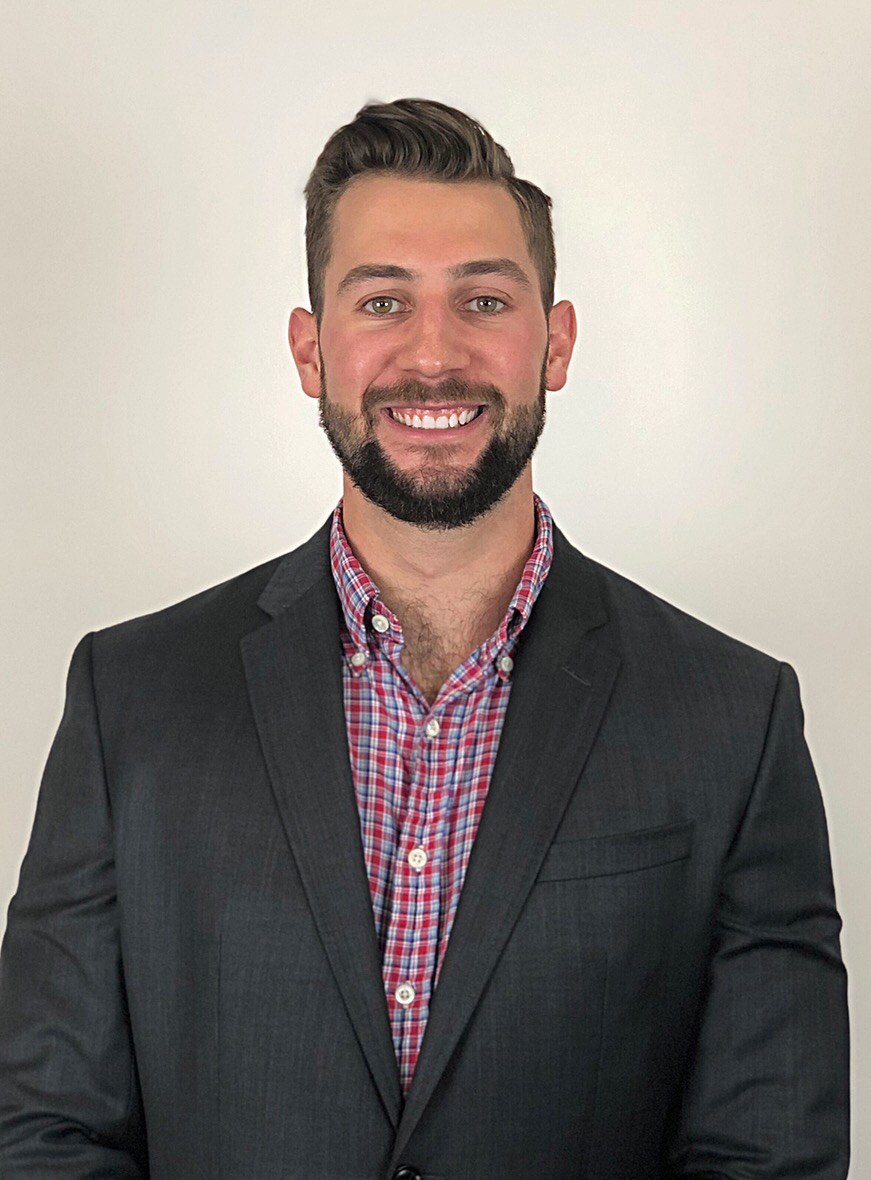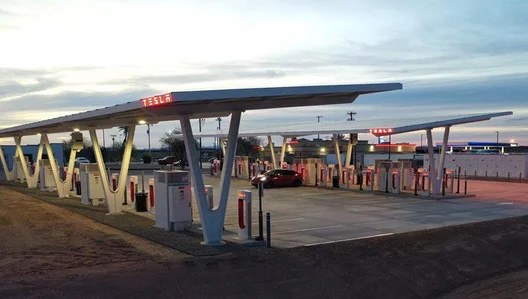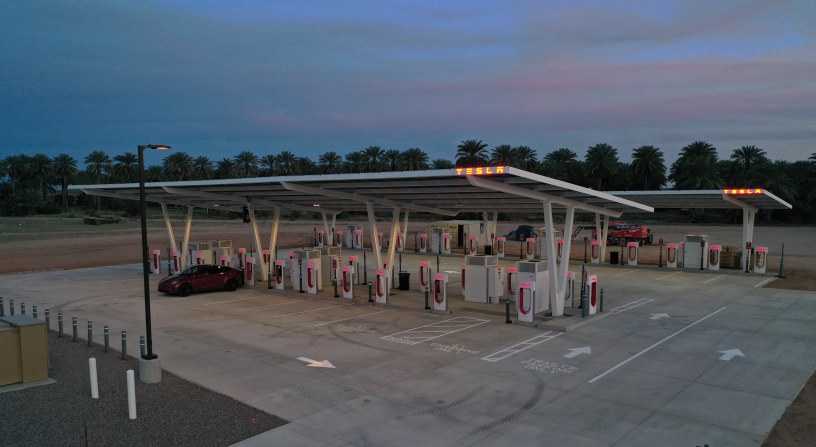 Together with team members Beth Sorensen and Steve Mola, Neal researched locations and designed the site's layout. Using his expertise in real estate and land acquisition, he met with landowners in the regionally famous area to settle on a site that best fit Tesla drivers' needs. "Tesla is not in the business of creating our own amenities, so we partner with local businesses that already exist to create optionality and capacity for our drivers," he says. After designing the site's layout, Neal monitored the construction process until its completion in the Spring of 2023.
To reach this achievement, Neal needed a strong foundation in sustainable real estate. After graduating from ASU with an undergraduate degree in Urban Planning in 2015, he earned his Real Estate license and began working in site acquisition for a wireless assets company. There, he gained experience in land acquisition, permitting, and working with landowners. "I liked the idea of turning something conceptual into a built project," he says. Looking to advance his career and take on bigger projects, Neal felt limited by his undergraduate degree and began researching graduate programs.
He found Tulane's MBA/MSRED Dual Degree Program, the country's only 2-year program that offers professional development in both sustainable real estate and business.
"The program is catered for anyone who comes into it to have a good sense of sustainability and real estate by the time they come out. It filled in a lot of gaps for me professionally, giving me a more level platform to then take the next step in my career," he says.
Upon graduating in 2021, Neal was contacted by representatives at Tesla about a career in project development. "Ultimately, I don't think I would have been reached out to if I hadn't come to Tulane and earned these degrees. They hit the marks employers are looking for," says Neal. That August, Neal moved to Arizona and began work on the Supercharger stations.
The MSRED program's curriculum stimulated Neal's initial interest in sustainability, and lessons from TuSA's faculty continue to influence his design projects today. He recalls taking a course with Jesse Keenan that he says "fostered a real analytical approach to some of the decisions we implement into our sites, helping us to consider what the sustainability impact is."
Neal anticipates the success of Dateland to influence future projects, as his team continues to test what they can do to end tail light emissions. He is currently planning how the next sites will enhance their sustainability features, collaborating with the Tesla headquarters team to roll out new innovations.
"Tesla's mission at its core is solely based in sustainability. Getting rid of fossil fuels and getting people onto batteries are the goals that drive our day-to-day. At the project level, we are taking meaningful steps to make our sites more sustainable," he says.
Self reflection helped lead Neal to where he is now. After trying roles that "didn't quite fit his personality," he considered his strengths and how to use them. His communication skills, interest in the built environment, and commitment to sustainability have contributed to his success in project development. He recommends to students interested in real estate development, "leverage what resources and personality qualities you have and play on your strengths."