Cameron Ringness (M.Arch '12) designs new Statue of Liberty Museum
Cameron Ringness (M.Arch '12) designs new Statue of Liberty Museum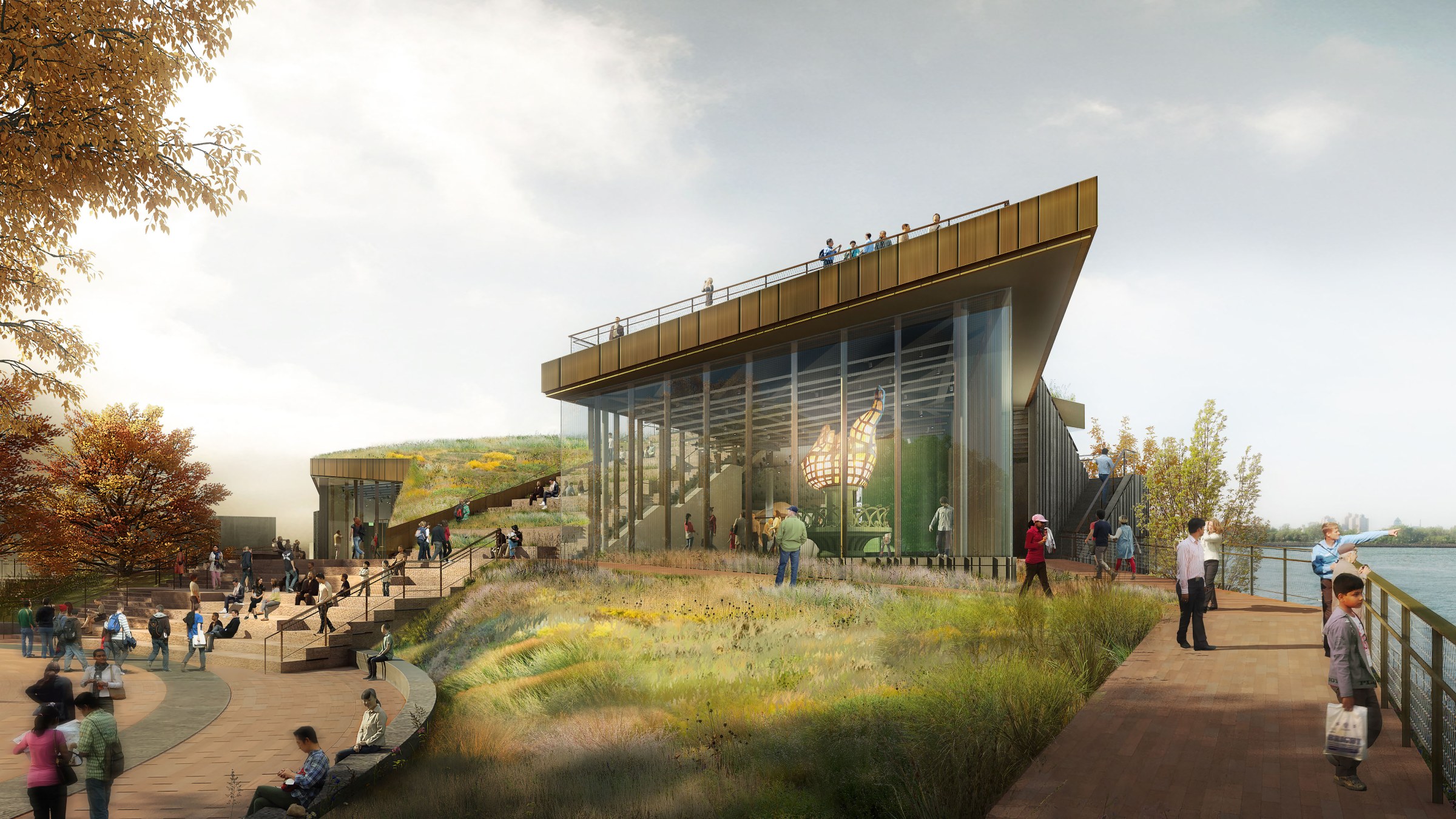 Tulane School of Architecture alumna Cameron Ringness (M.Arch '12), of New York City-based FXCollaborative, was Project Designer for the new Statue of Liberty Museum, which officially opened on May 16, 2019.
The entire structure is meant to connect to Lady Liberty, using the same granite that's part of the statue pedestal and including copper as a nod to the material the statue is made of, said Cameron Ringness, the project designer at FXCollaborative, which created the museum's overall design. "It's really trying to belong to the site and the landscape and not feel like this building that just got placed here out of nowhere. ... We wanted to enhance the feeling that it's really special to be in proximity to the statue," said Cameron Ringness, quoted in the Associated Press. To read the full story, go to http://bit.ly/2Hv2e6e
See the site design, renderings, floor plans, and selected materials in the project booklet here.
Photo courtesy of FXCollaborative