First-ever Research Studios announced
First-ever Research Studios announced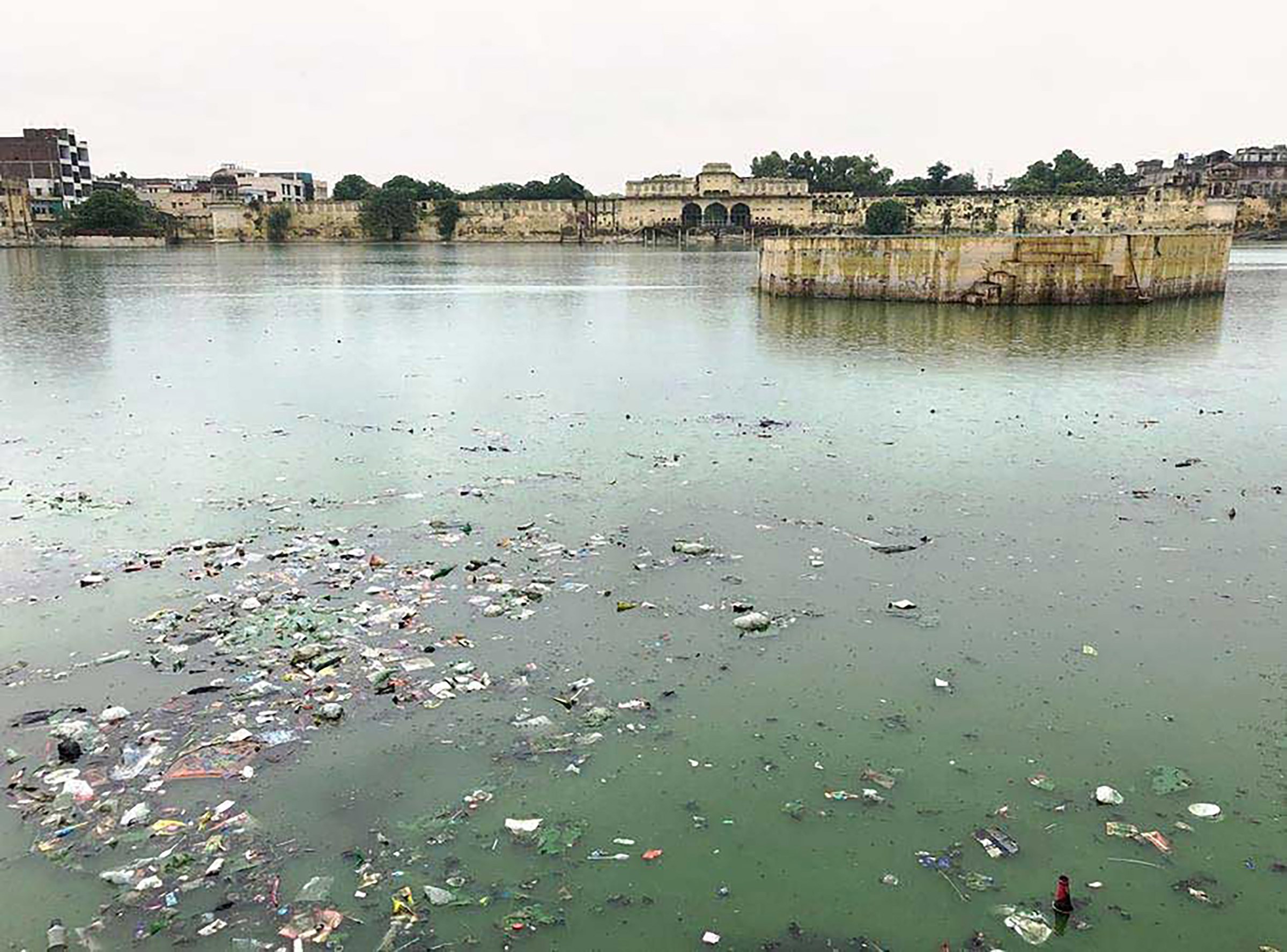 Starting Fall 2019, students at Tulane School of Architecture will be part of design research that tackles some of the world's most pressing contemporary problems through architecture. The school recently selected its first-ever Research Studios that will focus on a single topic, place, or phenomenon over three years, delving into greater detail and complexity in each cycle. Each studio will work toward the production of scholarly outputs such as books, monographs, articles, symposia, and exhibits. Students will have the opportunity to select several of these studios during their time at Tulane. See below for a list of the new Research Studios, the lead instructor, and short descriptions.
The Rajasthan Cities: Jaipur. (A Saul A. Mintz Global Research Studio)
Fall 2019. Open to graduate students only.
Lead Instructor: Iñaki Alday, Dean and Richard Koch Chair in Architecture
This Research Studio will analyze and develop scenarios for transforming two historic cities in India, Jaipur and Ajmer in Rajasthan, acting as an independent advisor to the Rajasthan government. In exploring urban growth strategies, the work will be developed at multiple scales, from that of the building to that of the public landscape. The multidisciplinary approach will include disciplinary perspectives from sociology, economics, environmental ecology, engineering, and governmental policy, with considerations about water as the overarching framework. The studio will travel to India during the fall break.
URBANbuild: re-evaluation, affordability, national translation.
Fall 2019-Spring 2020. Open to undergraduate and graduate students.
Lead Instructor: Byron Mouton, AIA, Director of URBANbuild, Lacey Senior Professor of Practice in Architecture
This Research Studio continues URBANbuild's longstanding commitment to the New Orleans community to design and build infill housing, providing a transformative hands-on experience for architecture students. Issues related to the sometimes-conflicting agendas of progress, preservation, affordability, and replication are debated. URBANbuild research will endeavor to "scale up" nationally, exploring different climatic and cultural contexts and proposing a research methodology for the production of prototypes. while addressing issues of design, community involvement, and affordability.
The Future of Ports: From the Backyard to the Forefront of Ecology, Economy, and Urbanity.
Fall 2019. Open to undergraduate students only.
Lead Instructor: Margarita Jover, Associate Professor in Architecture
This Research Studio focuses on New Orleans' Inner Harbor Navigation Canal, popularly known as the Industrial Canal, where an industrial landscape meets residential neighborhoods. A multidisciplinary team will document the adjacent properties and buildings, research comparable examples and best practices worldwide, and propose innovative design-research projects, engaging stakeholders through a compelling exhibit and public conversation about how best to utilize these neglected mixed-use spaces.
Resilience Reinforced: Architectural precast concrete systems addressing the regional water infrastructure challenges.
Fall 2019. Open to graduate students only.
Lead Instructor: Kentaro Tsubaki, AIA, Associate Dean for Academics, Favrot Associate Professor of Architecture
Through design investigations, this Research Studio examines the potential of precast concrete systems and advanced fabrication technology to address stormwater runoffs at two urban scales. At the street scale, paving and rain-garden systems will introduce students to water management infrastructure and aesthetically appealing precast paving systems. At the neighborhood scale, linear-park design will introduce students to complex water management challenges and provide opportunities to speculate on advanced precast systems as solutions.
Contemporary Architecture in Historic Contexts: The Case of Magazine Street in New Orleans.
Fall 2019. Open to undergraduate students only.
Lead Instructor: Ammar Eloueini, AIA, NCARB, Favrot V Professor of Architecture
How, as architects, can we think about the future of cities in a way that will preserve their historic character while responding to urgent social and environmental needs? This Research Studio will explore an alternative approach to issues of development in historical neighborhoods, where context is considered from geographic, cultural, political, and economic perspectives, and contemporary materials and techniques of construction are utilized. Magazine Street—an iconic pathway in New Orleans with a mix of commercial and residential structures that attracts tourists and residents alike—will serve as our study area. We will also study Magazine in comparison to other such iconic streets in the U.S. and abroad.
Toward a Civic Landscape.
Spring 2020. Open to undergraduate and graduate students.
Lead Instructor: Scott Bernhard, AIA, NCARB, Favrot III Associate Professor of Architecture
This Research Studio expands upon existing work in New Orleans to envision a merging of urban infrastructure, ecological stewardship, and public space. It explores issues of food scarcity and security in the urban context through a synthesis of several areas of research in urban agriculture, ecological remediation, water management, public parks, and the nature of public space. This research proposes to articulate and substantiate an emerging civic identity in redefining public perceptions of place, infrastructure, and urbanity.
Fast/Strong/Sustainable: Exploring the Expanded Mass Timber Industry for Design in Hurricane-Prone Regions.
Spring 2020. Open to undergraduate and graduate students.
Lead Instructor: Judith Kinnard, FAIA, Harvey-Wadsworth Chair of Landscape Urbanism, Professor of Architecture
This Research Studio will expand the inquiry of mass timber research employed in the construction of tall buildings to include lower-scale and residential settings where the speed of production and assembly are of essence. Hurricanes in the Gulf South have destroyed and damaged hundreds of thousands of homes, and it is imperative that new approaches be explored for sustainable transitional and permanent housing. Prototypes that use local resources have the potential to expand the regional economy and deemphasize extraction industries.
Addis Ababa River Project. (A Saul A. Mintz Global Research Studio)
Fall 2019. Open to graduate students only.
Lead Instructor: Rubén García Rubio, Assistant Professor of Architecture and Urbanism
The main objective of the research studio is to design a holistic urban strategy for the city of Addis Ababa, Ethiopia, through all the Akaki River tributaries - more than 50 kilometers - which cross the capital. The studio will travel to Addis Ababa and the work developed will be exhibited in the U.S. and Ethiopia.