Alumni (M.Arch '13) design new spaces for Starbucks concept studio
Alumni (M.Arch '13) design new spaces for Starbucks concept studio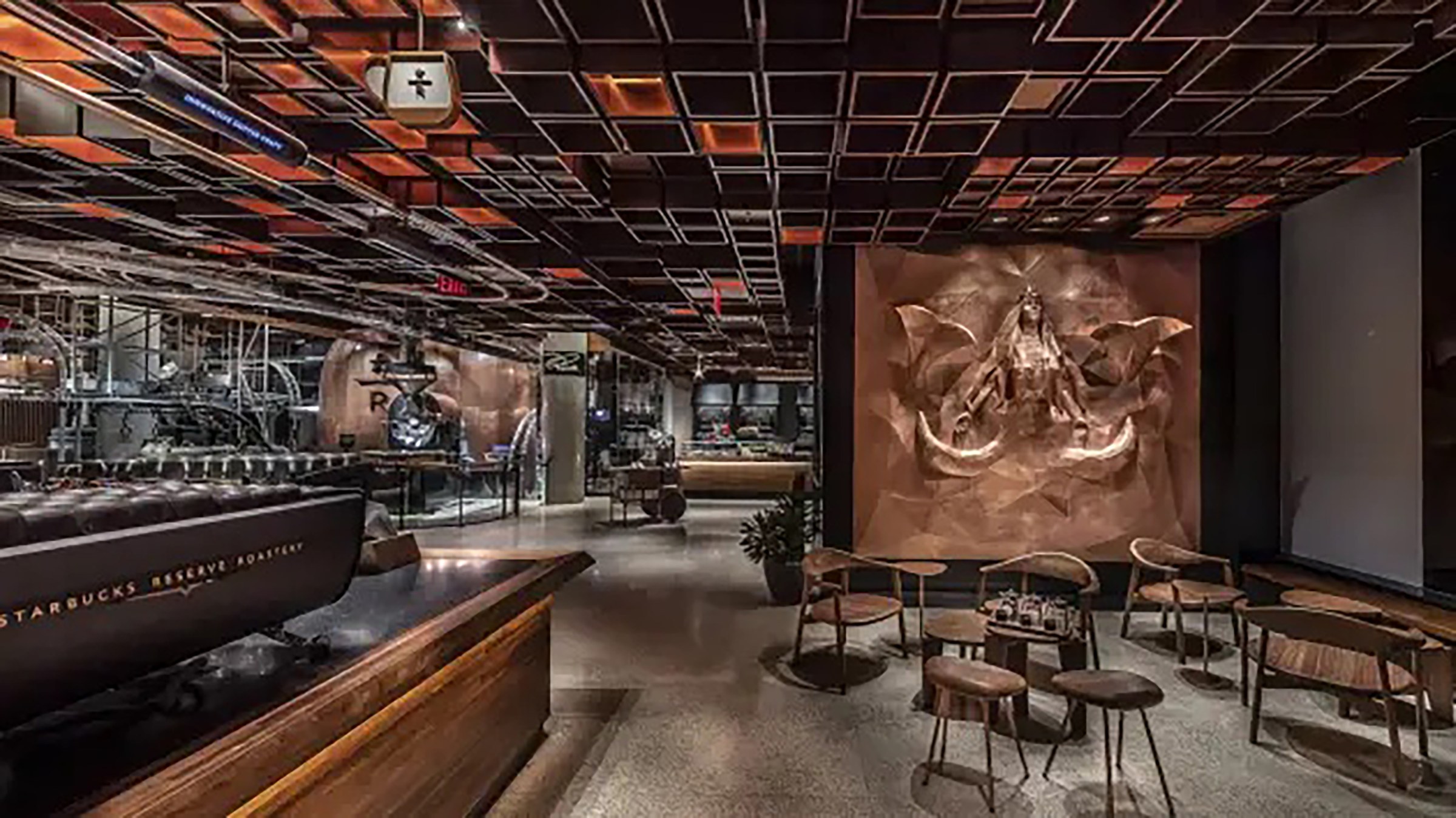 Tulane School of Architecture alumni John Nelson (M.Arch '13) and Guan Wang (M.Arch '13) are designing spaces for global coffee chain Starbucks' newest stores, called Roasteries, that create a sense of wonder. The goal, they said, is playing on all the senses.
"We do this by using the architecture to elevate roasting, brewing, mixology and baking to performance arts," Nelson and Wang said. "As a customer, you become enveloped in the processes visually and experientially."
That inspiration is behind Nelson and Wang's work on the Starbucks Concept and Innovation Team. Specifically, they have worked on designing the New York City Roastery, which opened in December 2018, and the soon-to-open Chicago location.
"As the Starbucks concept studio, we shape and maintain the design vision from the early stages through construction. Our work focuses on major architectural and branding elements – ceiling, walls, roasting equipment, signage – to customer experience and business operations," Nelson and Wang said.
A total of six Roasteries are planned or have opened for Starbucks around the world, starting with its flagship store in Seattle and others in Shanghai, Milan, New York City, Chicago, and Tokyo.
It is Starbucks' hope that the Roastery locations will become destinations for coffee drinkers.
Kevin Johnson, CEO of Starbucks, told reporters the Roasteries are "a new concept of a Starbucks, a new concept of a customer experience that is the ultimate in all things coffee."
Creating new experiences for an established brand is not without its challenges.
"We look at our design challenge as an opportunity to create a deeper brand connection – for both new and faithful Starbucks customers," Nelson and Wang said. "Customers have very strong connections to our brand, and we knowingly challenge those throughout the project to elicit wonderment, surprise and joy."
Read press coverage of the New York City Roastery location opening, here.
Photo: Starbucks