Real Estate Summer Minor project winners rewarded with aerial tour of New Orleans
Real Estate Summer Minor project winners rewarded with aerial tour of New Orleans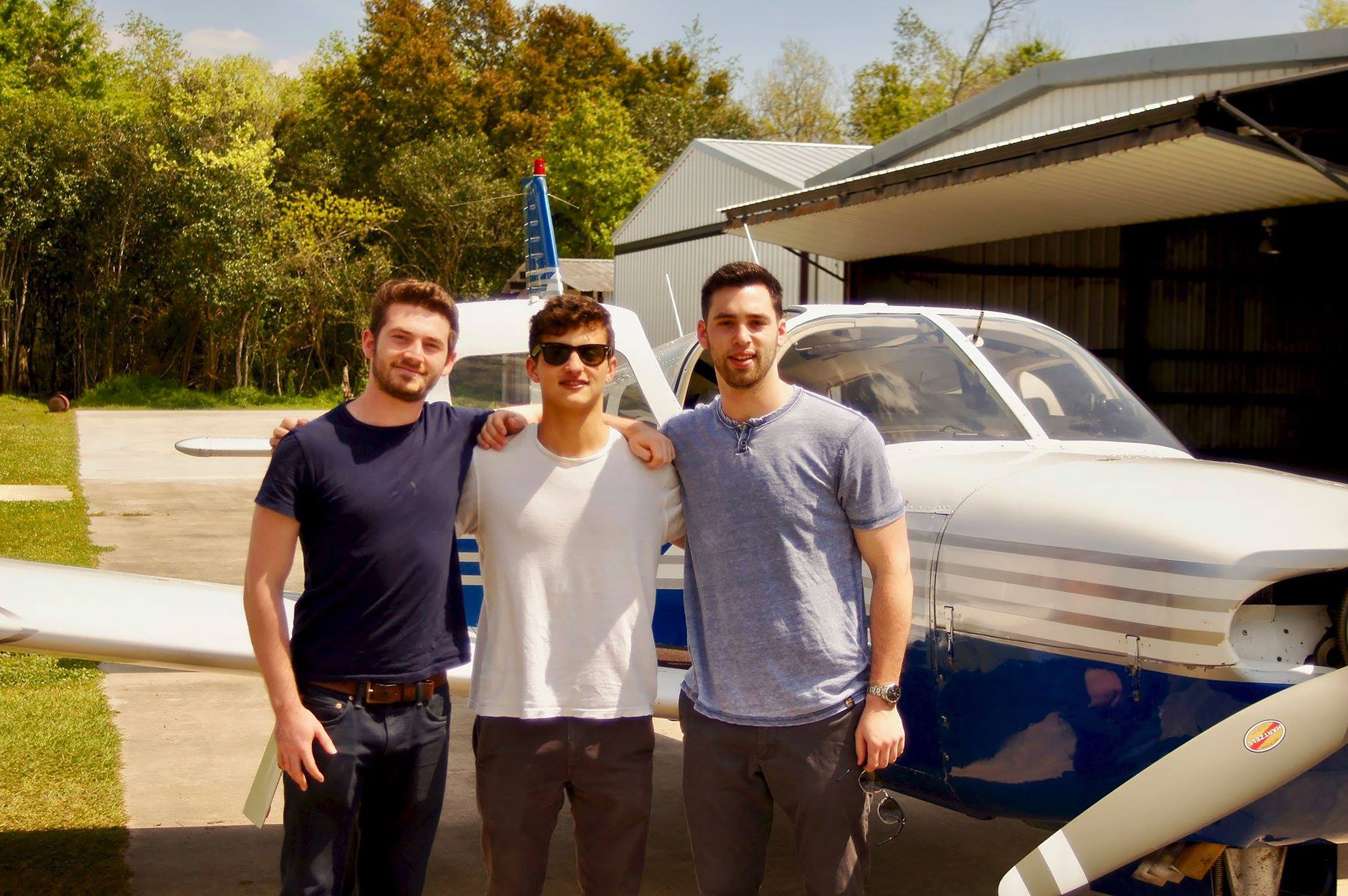 Three students in the Real Estate Summer Minor (RESM) program at Tulane School of Architecture got a special reward recently for winning a project last summer.
Students Matthew Baum, Connor Taub, and Benjamin Stackel (RESM '18) joined RESM Director John Huppi and pilot Eric Botnick on an aerial tour over New Orleans as a reward for their performance on a case study project in the RESM 3040 course: Fundamentals of Real Estate Development. For the project, students were asked to put together a development proposal for a blighted building located in the City. The proposal included financial and market analysis, design programming, and other due diligence items. Students presented their case study projects to influential figures in the local real estate industry who served as investment "sharks." The aerial flight tour included a low level flyover over Tulane University, Downtown, the Lower Ninth Ward, New Orleans East, the Bonne Carre Spillway, and the students' case project site. The students also made a special approach onto the east-west runway at Louis Armstrong International Airport (MSY) to see, first-hand, the new north terminal project which is scheduled to open to the public later this spring.
Enrollment in the Real Estate Summer Minor program starts April 1 for all students at Tulane University. Visit architecture.tulane.edu/realestateminor for more information.