Small Center case study published in design education book
Small Center case study published in design education book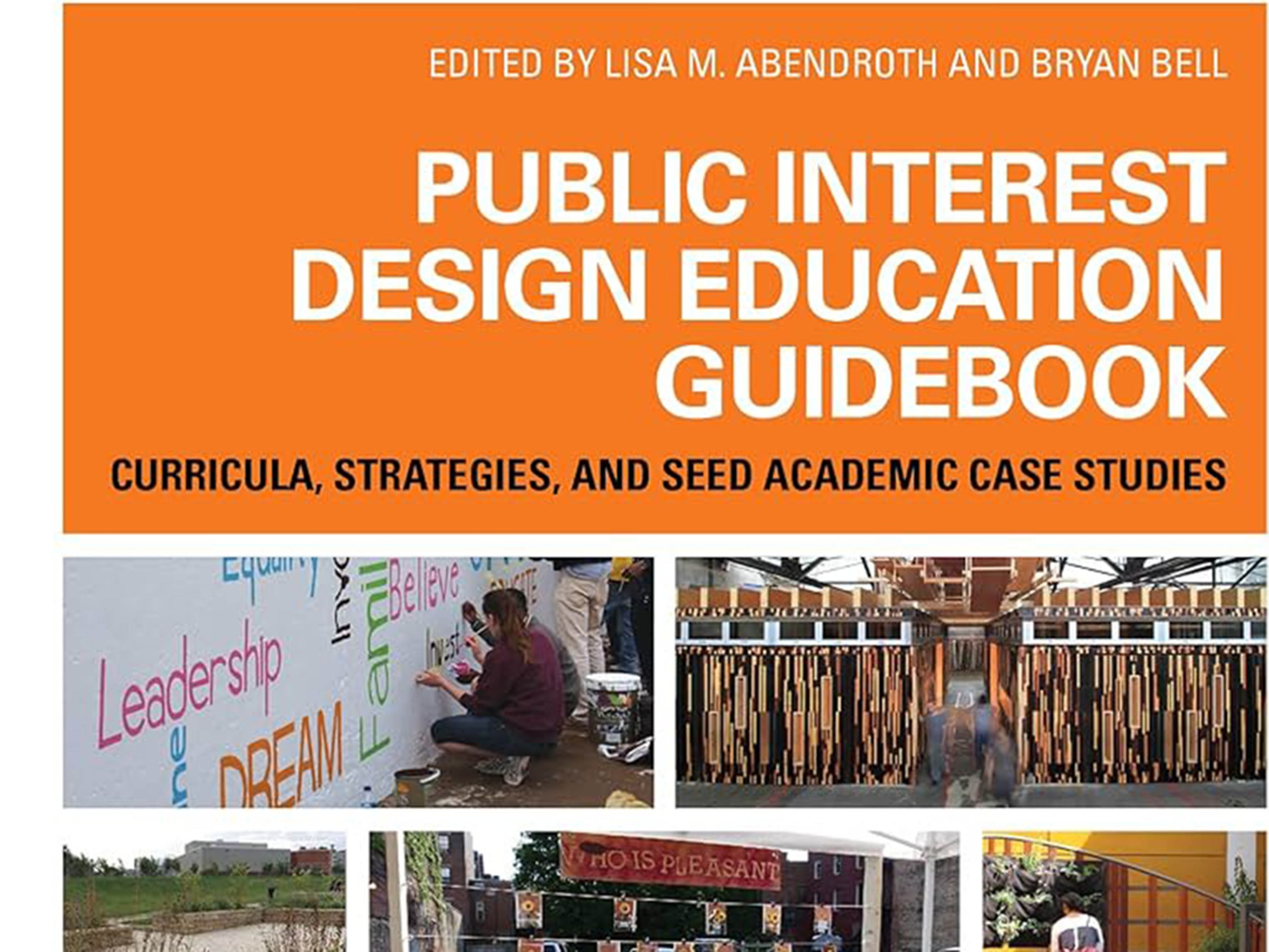 A new book on best practices in public interest design education includes a case study written by Emilie Taylor Welty, a School of Architecture professor of practice and design/build manager at the Albert and Tina Small Center for Collaborative Design, and Maggie Hansen, the center's former director. The contributed chapter features a 2015 Small Center project, Sanfoka Mobile Market.
"Public Interest Design Education Guidebook: Curricula, Strategies, and SEED Academic Case Studies" (Routledge, 2018) presents the work and ideas of more than 60 thought-leaders that together are shaping a broad curriculum of public interest design. Written in a guidebook format that includes projects from across design disciplines, the publication describes the learning critical to pursuing an inclusive, informed design practice.
"We are honored to have the work of our students and faculty showcased within a book about best practices and innovative approaches to design education," said Taylor Welty.
The second book in Routledge's Public Interest Design Guidebook series, the editors and contributors feature a range of examples and strategies where educational and community-originated goals unite.