A note from Dean Alday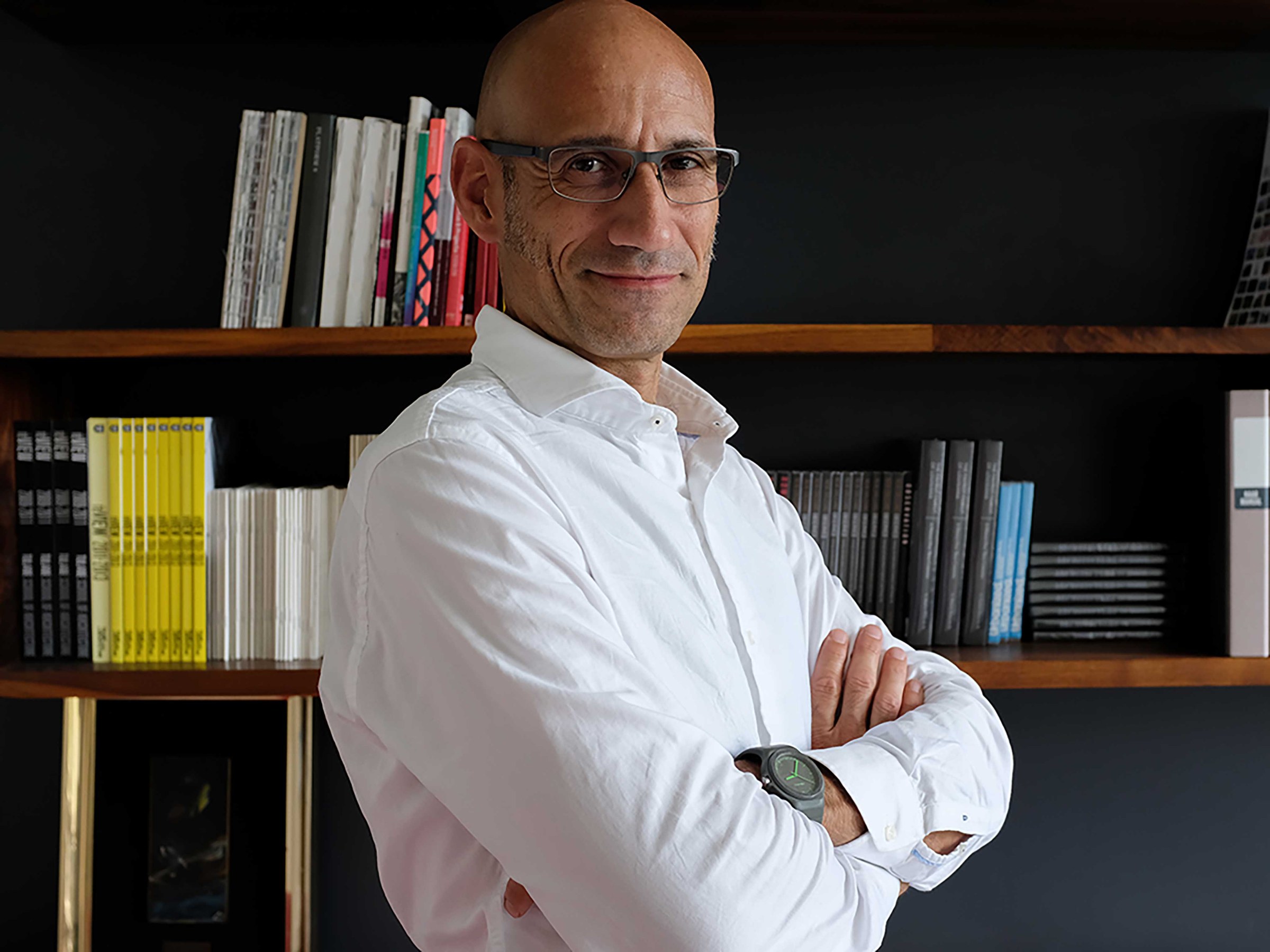 This month, global architect Iñaki Alday joined the Tulane School of Architecture as dean.
Dear alumni and friends of the Tulane School of Architecture,
I want to start with a deep thank you for your commitment and love for the school over the years, and let you know how excited I am to be part of this special group. The task of dean is an enormous honor and responsibility, and I welcome your help. The continued progress of the school will require the collective effort of students, staff, faculty and alumni.
I also want to thank Dean Schwartz for his remarkable accomplishments during the last 10 years, which placed the school in a significant position in the academic and community realms.
My hope is to get the opportunity soon to thank you personally, and to learn about your trajectory before and after graduating, and your aspirations for the school.
We have a great group in Richardson Memorial Hall, many of whom you know already. I want to introduce you, at least through this letter, to some extraordinary additions to the tenure track faculty.
Margarita Jover joins the school as associate professor, bringing a substantial multidisciplinary practice with international awards and a new book, "Ecologies of Prosperity." Adam Modesitt, an assistant professor coming from New Jersey Institute of Technology, is one of the young national leaders in digital fabrication. Carrie Norman, assistant professor from UPenn and Columbia, is principal of Norman Kelley, which was recently awarded a United States Artist Fellowship in Architecture and Design. And the 2018 Favrot Visiting Professor is our well-known colleague Bob Hale, FAIA of Rios Clementi Hale Studios in Los Angeles.
I am excited and confident about the potential of the school. It is unique already, and it is in a very positive dynamic. I am convinced that our collective duty (and desire!) is to keep pushing for excellence without reservation. Excellence is about ideas and commitment, so I am not worried (yet) if we are not the wealthiest (yet). We will have the best ideas and the best architectural education, and we are getting ready for the challenges ahead.
Tulane School of Architecture is the heart of the Gulf Coast, in which all the challenges of human inhabitation of the planet are at stake. At our school, we have the opportunity to define the role of architecture in front of climate change, coastal and riparian crisis, the process of urbanization under these circumstances, and the challenges for social and environmental justice. This is a historic moment in the best possible place on earth to be an architect and an educator. That is why I did not hesitate to join Tulane as soon as I received the opportunity, and why I am so confident in having your support.
I look forward to working with you.
Iñaki
Dean and Koch Chair in Architecture