Summer fellows wade through regional water issues
Summer fellows wade through regional water issues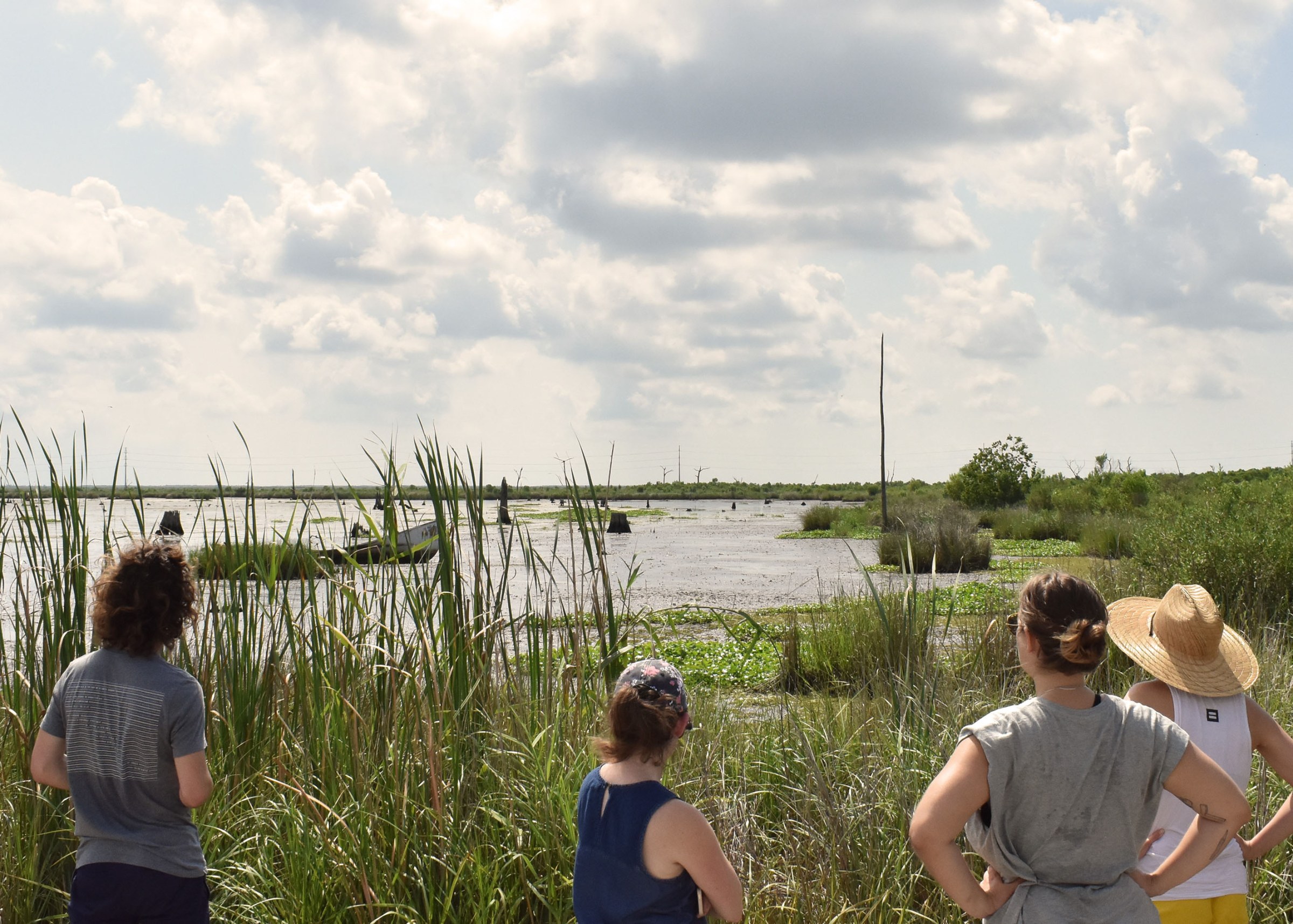 Water is a defining feature of life in south Louisiana, presenting both urgent threats and unique opportunities.
This summer, five Tulane School of Architecture students explored how communities are shaped by water during the Albert and Tina Small Center for Collaborative Design's 2018 Public Interest Design Fellowship.
Fellows spent eight weeks dissecting what it means to live with water, adapt to an uncertain future and work together with a focus on balancing water's positive and negative traits.
Their efforts centered on two project areas – graphic advocacy and tactical urbanism.
To understand water management on a local level, fellows met with numerous water-related nonprofits, government agencies, NGO's and collaboratives working in education, infrastructure and environmental protection.
Finding this network of organizations to be extremely complex, the group took on a project to breakdown the "Who, What and Why" of water management in New Orleans. The resulting index of players will serve as the base for a future New Orleans water management web piece graphic advocacy piece.
Expanding their research further, the fellows visited 24 sites across Louisiana, Mississippi and Alabama.
"It's one thing to read about or look at pictures of these places, but to get to walk around and see the physical impact of a policy or project adds a completely new level of understanding to these complex issues," said Dana Elliot, a fellow and graduate architecture student.
Back in the studio, the fellows explored tactical urbanism, the process of using temporary, low-cost and scalable projects to test street design changes (Tactical Urbanist's Guide).
In partnership with Bike Easy NOLA and the Urban Conservancy, the students designed a demonstration rain garden as part of a pop-up installation to slow traffic at the intersection of Mirabeau and Elysian Fields avenues. Their garden site proposal integrated a bike lane and coordinated with new road paint at cross walks to promote traffic safety, green infrastructure and urban place-making.
Small Center staff Sue Mobley and Rashidah Williams, and School of Architecture professor Marianne Desmarais guided the fellowship. The work was made possible through support from Morris Adjmi and Associates, the Sizeler Family and Eskew+Dumez+ Ripple.