School convenes water, design, and social sciences experts
School convenes water, design, and social sciences experts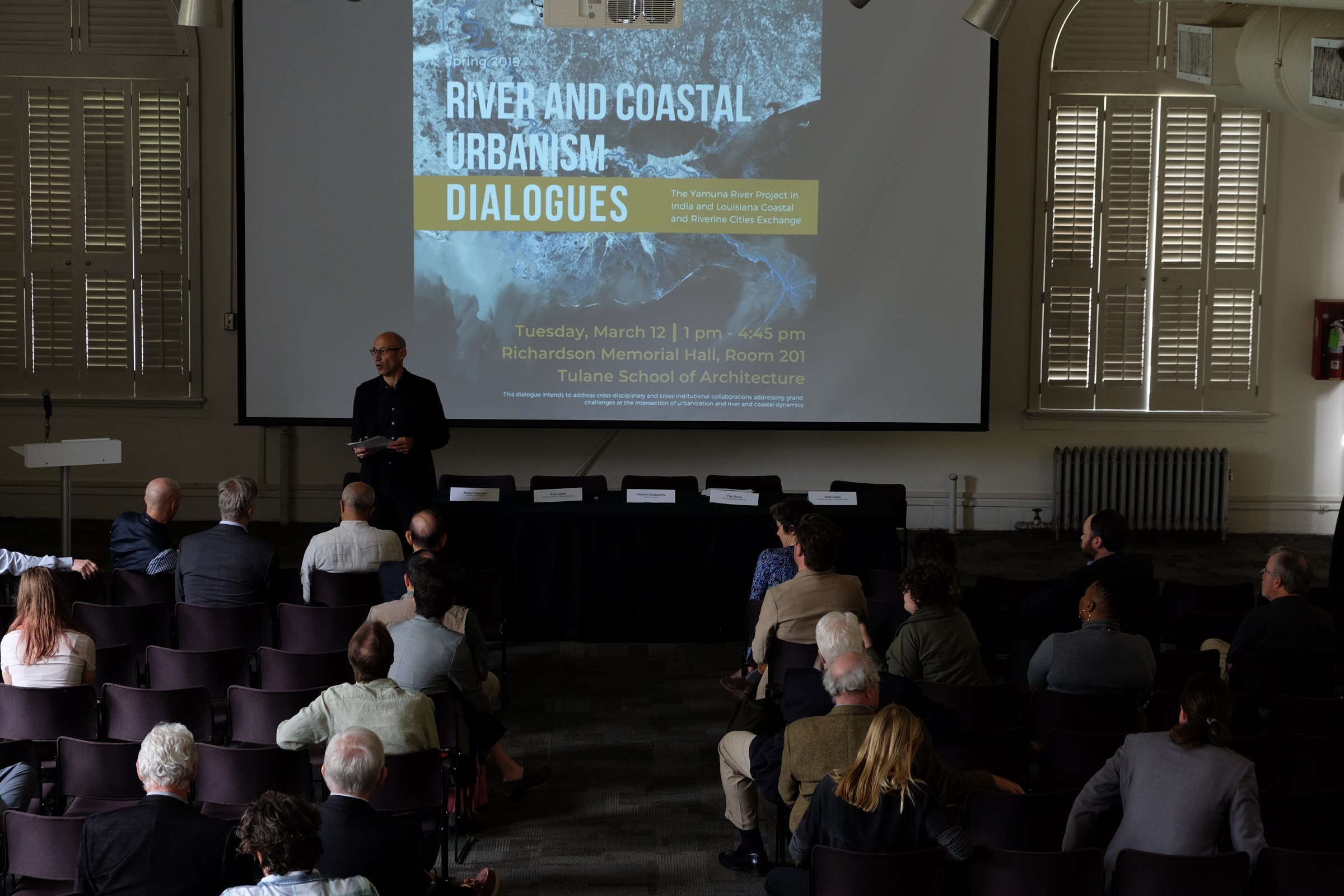 Academic and practice professionals from a wide range of backgrounds - water management, design, architecture, engineering, planning, law, natural and social sciences - came together at Tulane School of Architecture on March 12, 2019, to discuss their work, addressing grand challenges at the intersection of urbanization and river and coastal dynamics.
The afternoon event was structured in two sessions, each with six short presentations and panel discussions wth the audience afterward. The dialogue was part of a process to build a pan-university research initiative at Tulane University around river-coastal urbanism issues. From New Delhi, India, to the Gulf Coast of the United States, the panelists and audience members shared experiences working with communities facing sea level rise, land loss, climate change and extreme weather events, water contamination, and other serious threats. As a result, the group began to inform new methods of inquiry in different disciplines, creating potential opportunities for important new cross-disciplinary and cross-institutional collaborations.
In addition to faculty from Tulane School of Architecture, the attendees represented the University of Virginia, Tulane School of Science and Engineering, Tulane ByWater Institute, Tulane School of Liberal Arts, Tulane School of Professional Advancement, Tulane Law School, Washington University in St. Louis, University of Chicago, and private engineering firm BuroHappold.
To view a slideshow of images, visit our photo album on Flickr here. View clips from some presentations here.