Rudy Bruner Award winner has Tulane School of Architecture connections
Rudy Bruner Award winner has Tulane School of Architecture connections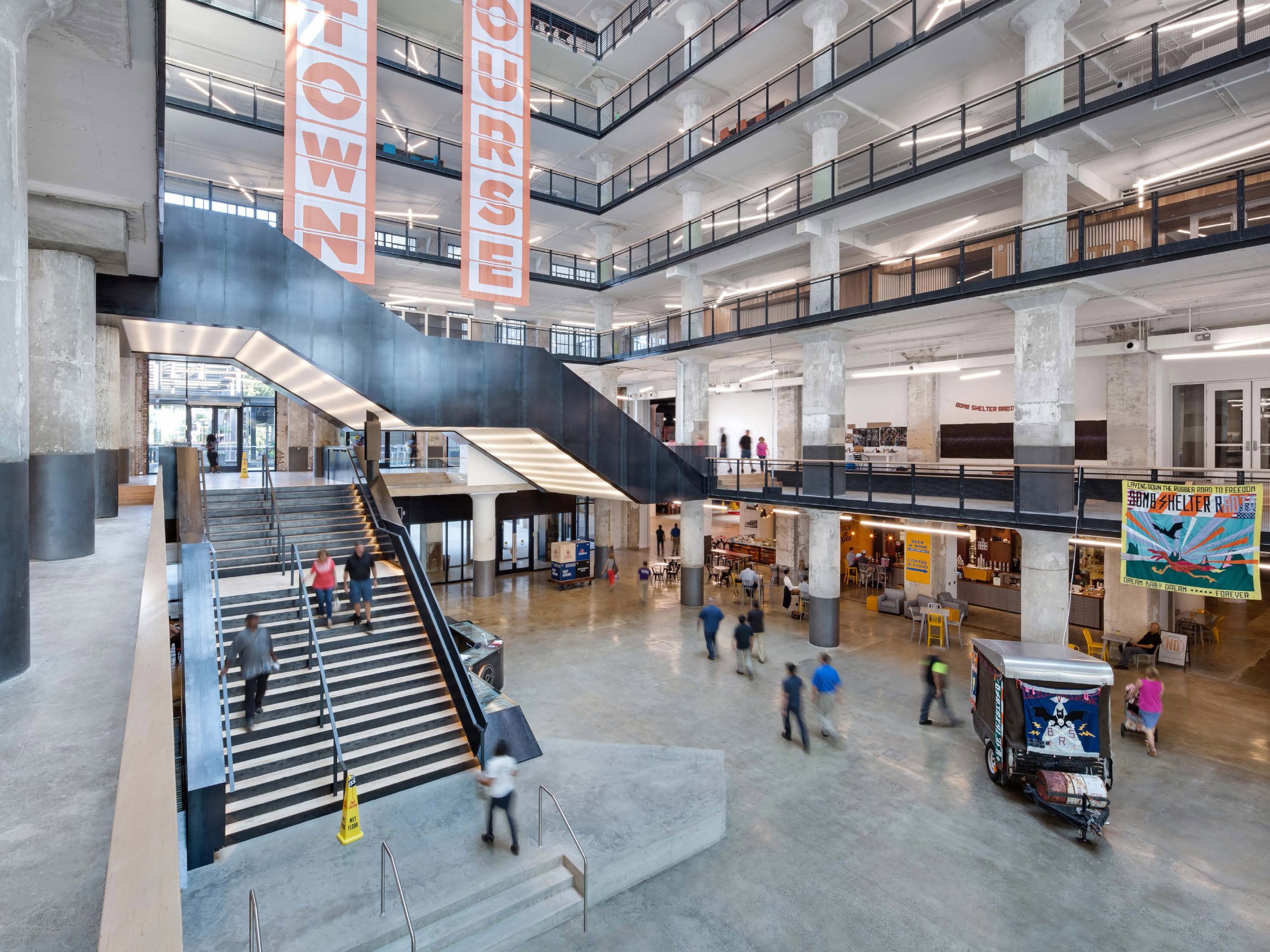 The 2019 Rudy Bruner Award for Urban Excellence Gold Medalist has been named, and several Tulane School of Architecture alumni and faculty were involved in the winning project: Crosstown Concourse in Memphis, Tennessee.
Architecture faculty Emilie Taylor Welty and Seth Welty designed the Crosstown's French Truck Memphis coffee bar, one of several food establishments in the building. Additionally, Tulane alumni Lee Askew III, FAIA, (Architecture '66) was the architect of the charter high school inside the building; and Tony Bologna, FAIA, (Architecture '64) was an instrumental force as one of five architects leading the concept and development for the overall project.
Completed in 2017, Crosstown Concourse is a $210 million rehabilitation project, transforming a historic Sears, Roebuck & Company distribution center into a mixed-use vertical village. The biggest adaptive reuse project in Tennessee and the largest LEED Platinum Certified historic adaptive reuse project in the world, the 16-acre development integrates housing, offices, restaurants, and retail along with nonprofit arts and culture, health and wellness, and educational organizations.
Once home to the city's largest employer, the 1.5-million-square-foot structure was abandoned in 1993 and stood vacant for more than 20 years. In 2010, Crosstown Arts was founded as a nonprofit arts organization to create a vision for its redevelopment that would cultivate the city's creative community through "an open and inclusive place designed to dissolve barriers to access."
Designed by Memphis-based Looney Ricks Kiss in association with DIALOG (Vancouver) and Spatial Affairs Bureau (UK), among others, Crosstown Concourse is now home to 40 diverse tenants and 265 apartments housing over 400 residents.
Read the full announcement from Metropologis Magazine here.