Norman collaborates for Whitney Biennial 2019 installation
Norman collaborates for Whitney Biennial 2019 installation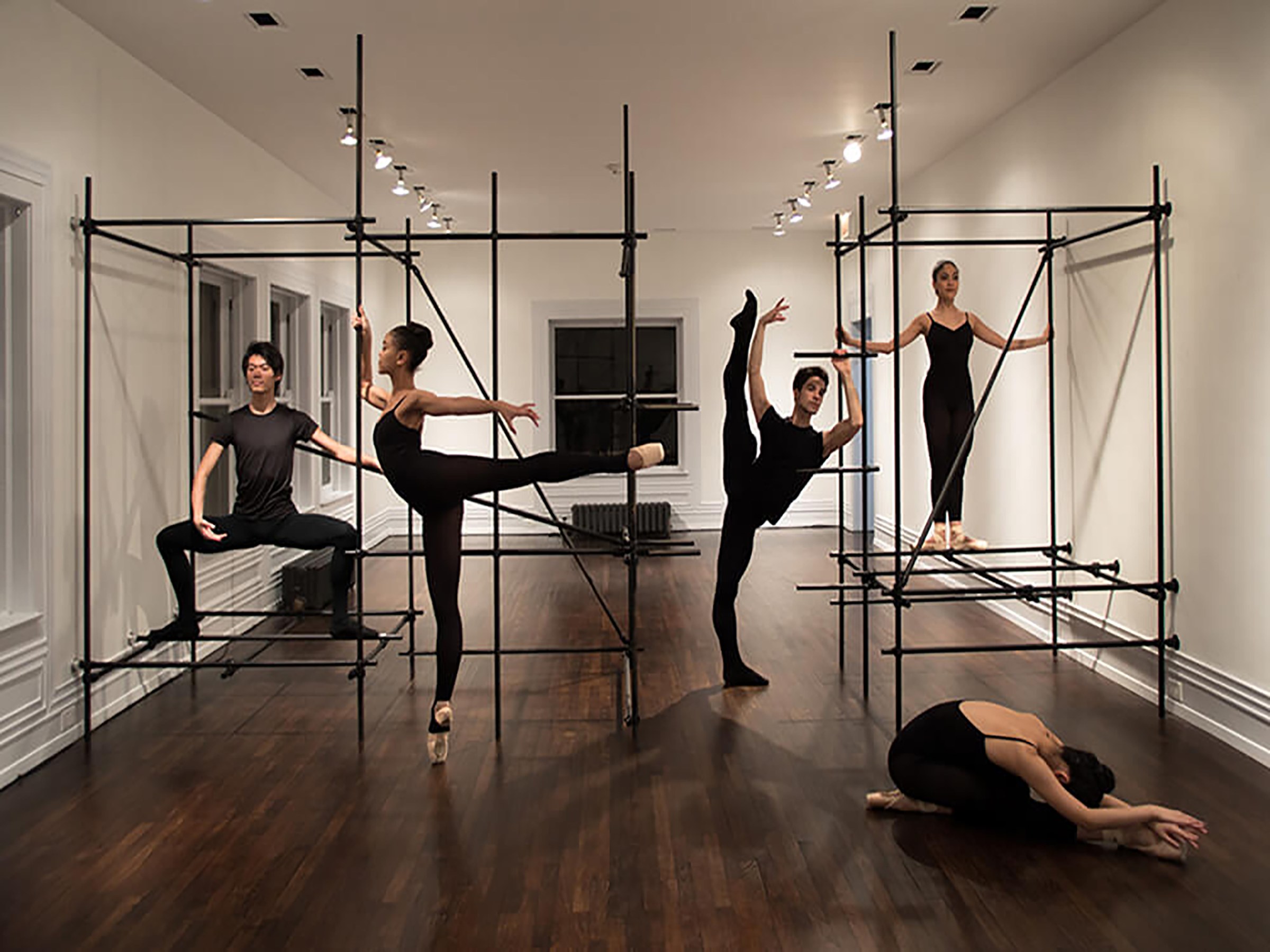 Assistant Professor Carrie Norman has collaborated with Kenyan-born, Chicago-based artist Brendan Fernandes for the sculptural installation "The Master and Form," currently on display through Sept. 22 at the Whitney Museum of American Art for the Whitney Bienniel 2019.
This installation, created through Norman's practice Norman Kelly, explores the intersections of dance + sculpture + performance through devices that put dancers into specific positions and forms indicative of the technique of ballet.
"As a former dancer training in the ballet world, I've always been questioning my body, my sense of who I was in that world. Ballet is a very specific type of dance form and specific types of bodies are required to perform the gestures or to be 'technically successful' in that space. I think about race, class, gender through ballet, those things are very much set through Western hegemony narratives. Part of what I'm doing in this work is to be critical and to break down those binaries because we are in a space that we need to change that and dance needs that so much in its narrative, to think about things differently." – artist Brendan Fernandes
Learn more about the installation at the Whitney Biennial 2019 here.