Geography field trips go virtual at Tulane
Geography field trips go virtual at Tulane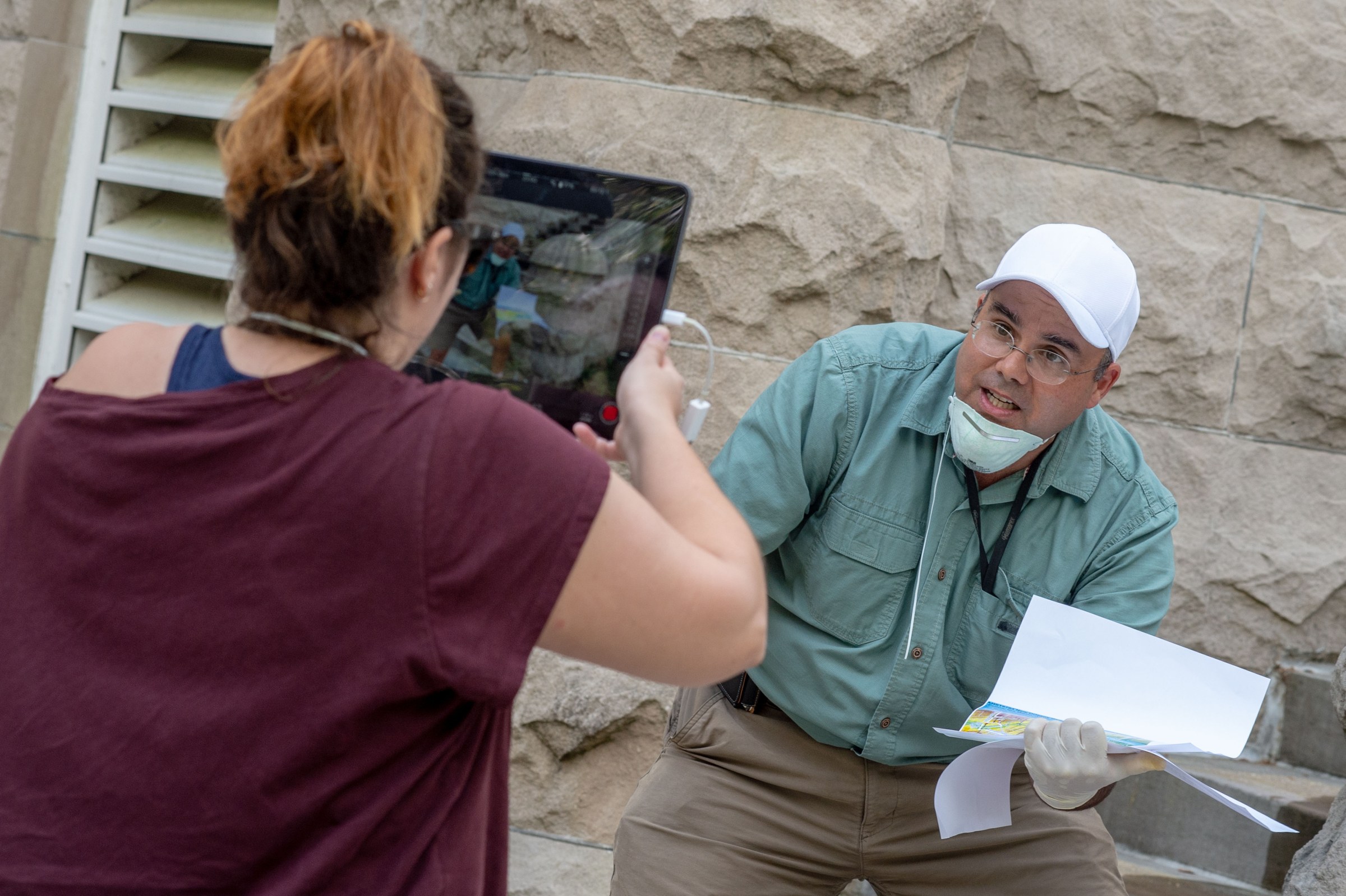 (Photo: Sally Asher/Tulane University)
By Naomi King Englar
How do you take Tulane students on more than 160 miles and 14 hours of field trips when everyone is studying remotely? Tulane School of Architecture Professor Richard Campanella recently found a way to share New Orleans' streetscapes, geography, ecology, and infrastructure with students in his spring courses through video field trips.
"New Orleans' geography is experiential," said Campanella, who's a historical geographer and author. "You need to immerse yourself in the urban landscape to see how we created it, how it works, and how we've altered natural systems in the process, oftentimes dangerously."
Using a rented SUV, a face mask, an atlas, and an iPad, Campanella drove throughout the metropolitan area for two days. Catherine Restrepo, the visual design coordinator at Tulane School of Architecture, assisted by video recording from a safe distance in the rear of the vehicle and compiling the hours of film into four videos.
"I was impressed how quickly Richard pivoted to make these field trips happen for our students, and we are so lucky to have skilled staff at the school who were willing to jump into this video project with him," said Iñaki Alday, Dean of Tulane School of Architecture.
The tours covered vast terrain and topics, spanning from Chef Menteur Pass to the Bonnet Carre Spillway, and from the Lake Pontchartrain shore to the Barataria Basin.
Campanella originally scheduled multiple days of field trips for his courses, which aim to develop students' spatial awareness and understanding of how physical and historical geographies inform the modern-day built environment and its inhabitants.
But the COVID-19 pandemic disrupted those field trip plans – momentarily – after the university announced all classes would move online for safe social distancing for the rest of the spring semester.
"I immediately started thinking about how I could translate these field trips for a remote audience," Campanella said. "Though it's not the same as showing students New Orleans in person and I miss that interaction with them, the virtual experience has been a decent substitute, and I've gotten very positive responses from my students."
Jackie Gouris, a senior in Environmental Studies and Political Science, wrote an email to Campanella expressing her thanks.
"I was so devastated when I realized that among all this chaos we would be missing those field trips I had looked forward to so much," Gouris said. "It [video field trip] has made leaving the city I love so much a little bit easier."
Click below to watch a short video with some clips from Campanella's field trips. Or watch on YouTube here.