Clara Wineberg (A '90) featured in Madame Architect
Clara Wineberg (A '90) featured in Madame Architect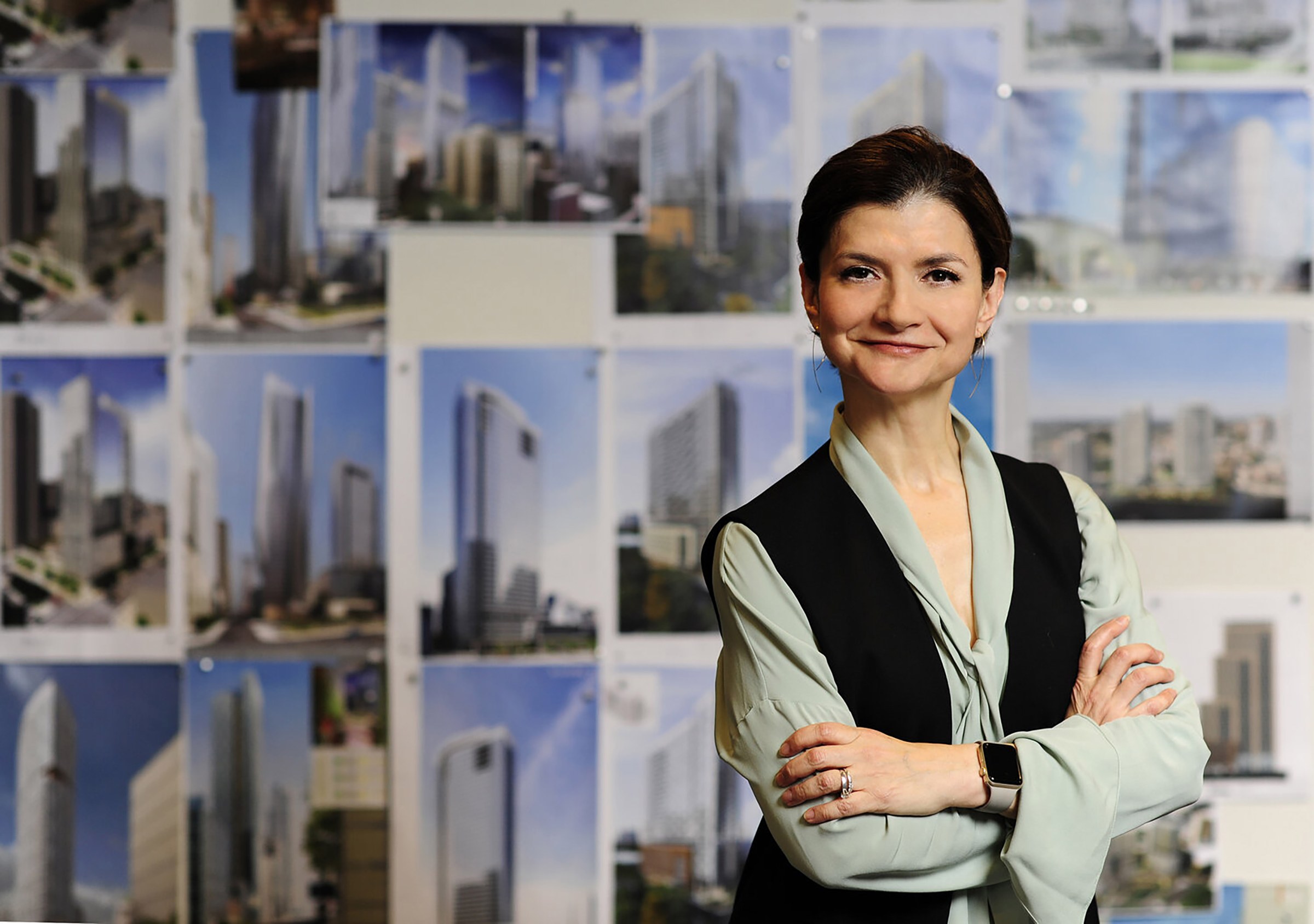 The publication Madame Architect featured Tulane School of Architecture alumna and Advisory Board member Clara Wineberg (A '90), Principal at Solomon Cordwell Buenz Architects (SCB).
Clara is a leader of SCB's Residential Research and Development Group, working to constantly expand the firm's market knowledge and vision for the future of the urban residential experience. Her focus on urban mixed-use projects is driven by design and performance, providing counsel to clients with an understanding of risk and the ability to provide guidance in difficult design and technical scenarios. Clara has also been actively engaged in the firm's expanding practice on the east coast and in Texas.
Below is an excert from her profile in Madam Architect, titled "Urban Dynamics: Clara Wineberg on Designing for Chicago, Pioneering on the East Coast, and Speaking Up."
Starting from the very beginning, tell me how your interest in architecture first developed.
I grew up in Colombia, South America - born and raised. It's a beautiful country. One of the great things about Colombia is that the architecture is unique to the natural and temperate climate. I remember being on a family farm where the living space wasn't defined by walls but it was very much a defined space.
When we moved to the States, we moved to Miami. The physical transition of moving and observing a different city and culture came together for me in architecture - how buildings are very much a manifestation of people and their character.
What did you learn about yourself while you were in architecture school? What was your main takeaway?
Architecture school was my passion. I wanted to be the uber-architect. Capital A. I was driven and excited by being good and the top of my class. That energized me and eventually became me.
Whether it was my interest in history, politics, culture - and certainly art history was part of my focus during architecture school - I learned about the passion I had within myself and the drive that I had to work things out.
What have been some of the previous challenges, throughout your career?
Trusting myself enough and waiting to feel like I know enough to speak up. I got to a certain point though where I finally thought, "I know this. Why am I not speaking up?" Now that I'm older, I'm not going to pull back - I'm just going for it! Maybe that's why I am being charged, or am charging myself, to pioneer the East coast. That's where I'm headed.
Click here to read the full interview in Madame Architect.