Alumnus designs memorial for victims of domestic violence
Alumnus designs memorial for victims of domestic violence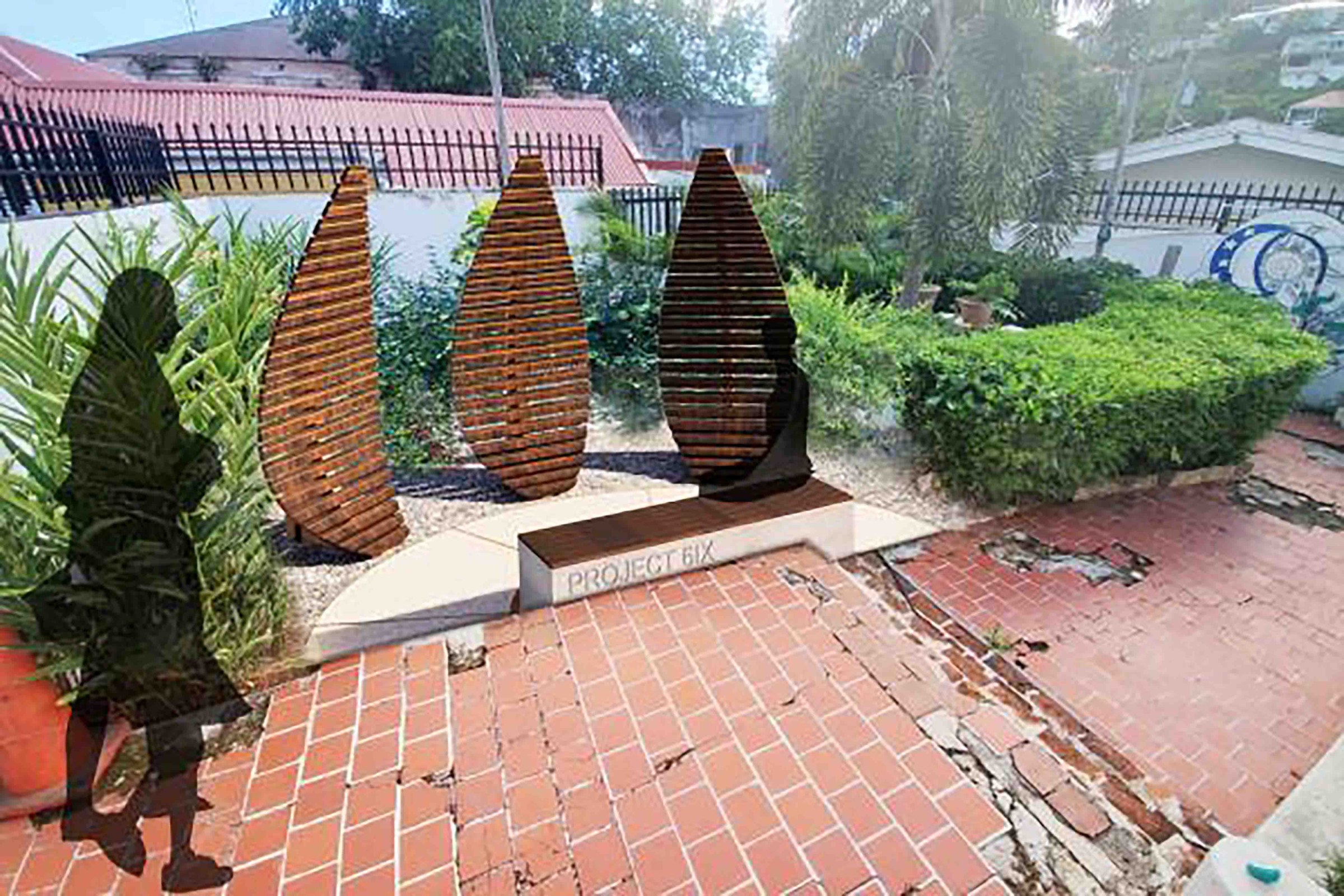 Honoring victims of domestic violence in the U.S. Virgin Islands is the goal of a memorial installation project designed with help from Tulane School of Architecture alumnus Jonathan Sharp (M.Arch '16).
The Mahogany Tree Project: A Domestic Violence Installation, an M2M Gifts LLC Project 6ix® initiative, aims to construct an advocacy-based installation made of repurposed mahogany trees to memorialize lives lost from domestic violence. In collaboration with nonprofit community partner Family Resource Center (FRC), located in St. Thomas, US Virgin Islands (USVI), funds pledged towards the Mahogany Tree Project will be used to construct a mahogany tree-inspired installation in FRC's Serenity Garden: a beautiful courtyard on the organization's property filled with tropical foliage. This installation will memorialize around 80 USVI residents who have lost their lives to domestic violence — (1980-present).
Sharp worked with fellow Los Angeles-based architect Shanna Whelan, AIA, on the design. Their design of the Mahogany Tree Memorial was inspired by the idea of rebirth; hence the shape of the mahogany seed pod. The installation's form merges feminine and masculine design principles.
"The Mahogany Tree Project was started by a dear friend and inspirational figure from my hometown of Chicago, Jacqueline Ferrer," said Sharp. "When she approached Shanna and I about designing this memorial we embraced the opportunity by weaving the stories of our community partners in the Virgin Islands along with our dedication to the principles of design justice. The sacred space we are creating will be built for and by the USVI community to celebrate the lives tragically lost to domestic violence on the islands."
Utilizing Kickstarter pledger and community feedback, the memorial will be constructed using storm-damaged, repurposed mahogany wood that has already been secured by the team and is being stored with a local government agency. Currently, the Mahogany Tree Memorial is in conceptual form; however, the team has been working on its predevelopment stages since July. They have arranged meetings with local government agencies, carpenters, licensed architects, engineers and other potential community partners such as high schools, mental health practitioners and local media outlets — laying the groundwork with them; when the time comes to obtain approvals or support, these groups will already be familiar with the Mahogany Tree Project. In addition to constructing the memorial, funds towards this project will allow the team to carry out a community care package initiative in adherence to USVI's COVID-19 safety precautions. They will curate and assemble meaningful and uplifting gifts for victims' family members using goods as well as services from community-based organizations and local businesses.
For more information and to donate to the Kickstarter campaign, click here.
Related
Researchers from the Tulane University School of Architecture and the School of Science and Engineering are embarking on a project that they hope answers questions about racial injustice and its impact on the design of urban spaces, monuments and memorials.