Alumni (M.Arch '98) win international award for Confluence Park
Alumni (M.Arch '98) win international award for Confluence Park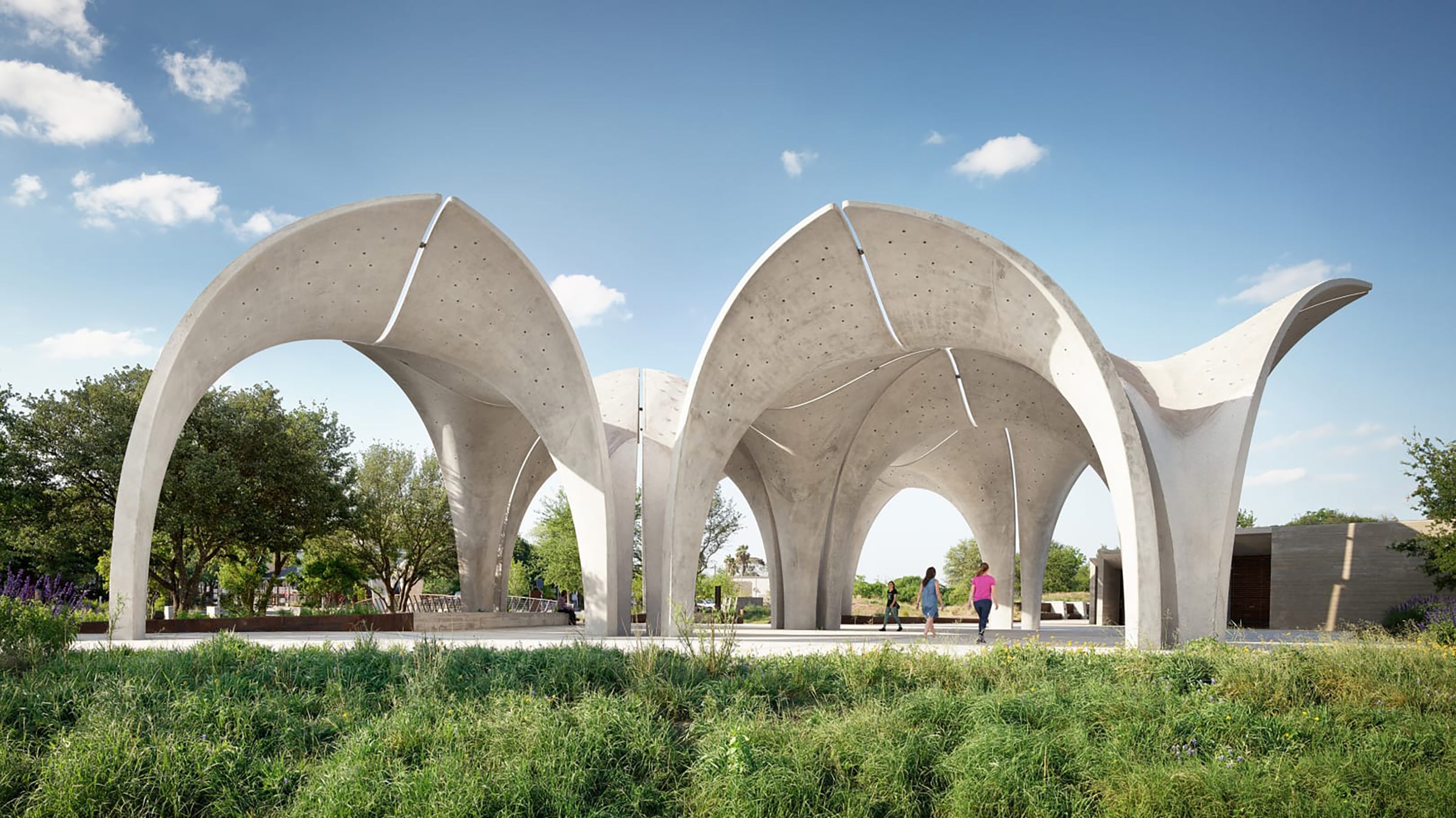 Tulane School of Architecture alumni Tenna Florian (M.Arch '98) of Lake|Flato Architects in San Antonio, Texas, and Andrew Kudless (M.Arch '98) of Matsys Design in Oakland, California, were both on the design team for Confluence Park, which was recently awarded a 2019 Institute Honor Award for Architecture by AIA International. Additionally, Kudless who is an associate professor at California College of the Arts, was awarded the 2019 Faculty Design Award for Confluence Park by the Association of Collegiate Schools of Architecture.
As described by the architects, "Along the bank of the San Antonio River, Confluence Park is a living laboratory designed to broaden its visitors' understanding of south Texas ecotypes and the impact of urban development on local watersheds. A destination for learning and recreation, the park is a piece of the country's largest environmental restoration project and an accessible gateway to outdoor activity.
"To better serve San Antonio's most economically challenged communities, the San Antonio River Foundation tasked the design team with transforming a former construction storage yard into a unique outdoor education center. The design reflects the idea of confluence—the park is situated at the junction of the San Antonio River and San Pedro Creek—throughout. Grand gestures such as the park's shaped lands represent the convergence of ecotypes, while the central pavilion's concrete petal structures draw inspiration from plants that funnel rainwater to their roots. The petals, of which the pavilion boasts 22, stand 26 feet high and form a network of vaults that provide shade from the Texas sun and flow rainwater directly to an underground cistern.
"The park is located beside Mission Reach, an eight-mile stretch of the San Antonio River with a riparian woodland ecosystem that connects—via a network of pedestrian trails—the downtown San Antonio River Walk to several south side communities and five UNESCO World Heritage Spanish mission sites. Surrounding homeowners concerned about safety initially balked at the idea of the project and asked that adjacent dead-end streets remain fenced off. Throughout construction, foundation representatives canvased entire neighborhoods to provide updates on the park. These interpersonal connections created a groundswell of enthusiasm, and fences were eventually replaced with gates, providing easier access to a new neighborhood amenity.
"Early in the design process, the foundation realized it was creating a venue that could easily surpass its intended program. Evolving the design, the team and client trended toward the aspirational to maximize the efforts of local organizations striving to make a positive impact on San Antonio. Since the park opened, in March 2018, the collaborative ethos evident in the foundation's directives has already made a positive impact on the community. In just a few short months, the park hosted nearly 140 educational events presented by 24 nonprofits which were attended by more than 9,000 registrants."
Read the official announcement from the AIA International here.
Read the ACSA Faculty Design Award announcement here.
Photo Credit: Casey Dunn